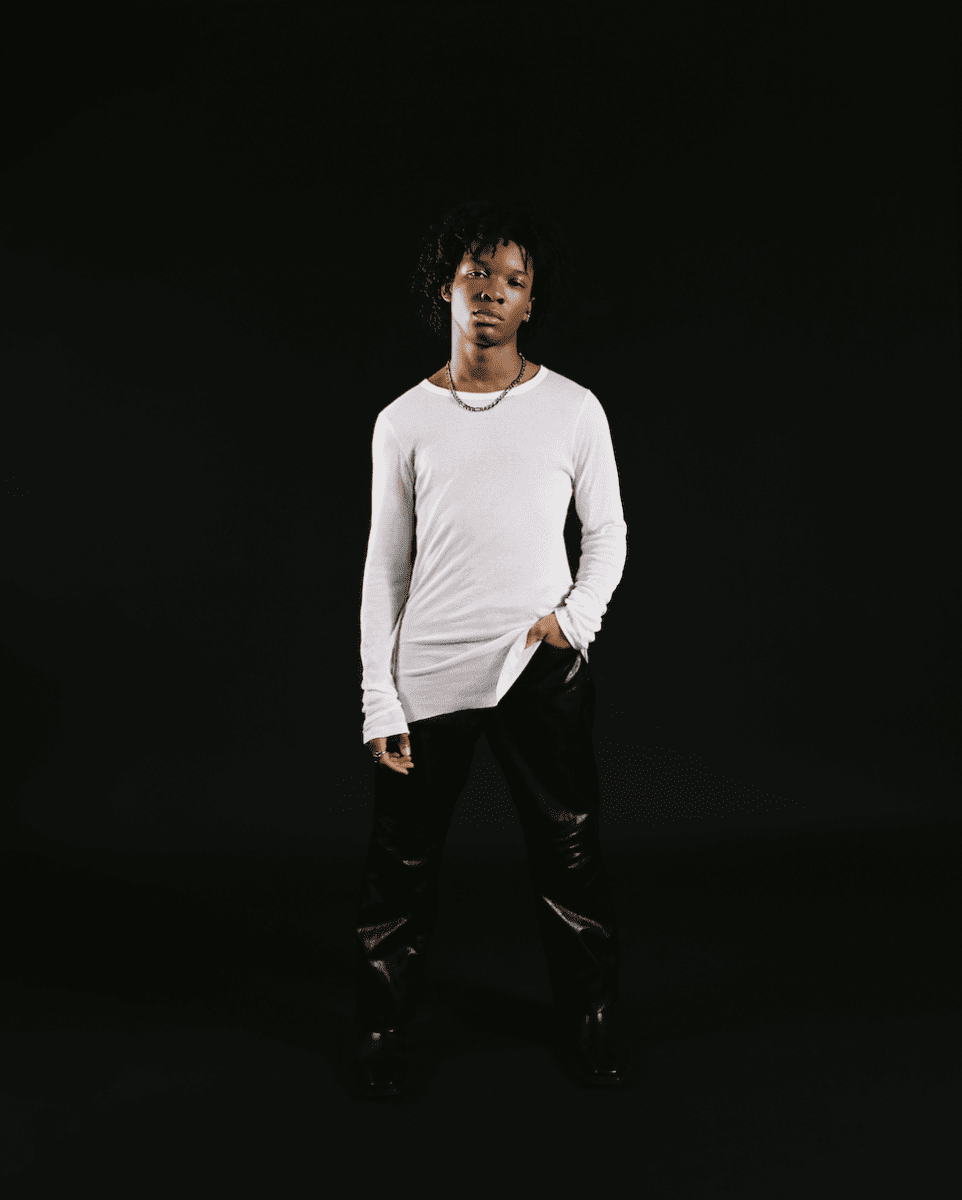 d4vd releases debut EP Petals To Thorns
Photo by Aiden Cullen
May 26 2023
PRAISE FOR d4vd
TRACKLIST
This Is How It Feels (feat. Laufey)
Backstreet Girl
You and I
The Bridge
Today, genre-defying artist d4vd releases his highly anticipated debut EP Petals To Thorns via Darkroom/Interscope. LISTEN TO THE EP HERE.
Petals To Thorns is an introduction and journey into d4vd's identity as an artist that's unable to be boxed into a specific genre. Just one year after beginning to make music in his sister's closet in Houston, d4vd has delivered masterful nine-track project with familiar hits including ARIA Certified Platinum 'Romantic Homicide', a grungy, guitar-driven breakup anthem, and Gold 'Here With Me', a slow-building beachy ballad, and new tracks showcasing his inimitable sound. The EP establishes d4vd as one of the best new emerging acts, corroborated by his recent Billboard 21 Under 21 honor.
Today, d4vd debuts a video for 'The Bridge', a modern melody that draws from early 2000s pop punk, with heavy guitar riffs and palpable percussion. Its accompanying red-tinged, music video perfectly visually encapsulates d4vd's angst-filled, heartbroken lyrics. WATCH 'THE BRIDGE' HERE.
The EP also hears d4vd partner with Icelandic pop-artist Laufey on 'This Is How It Feels', an entrancing ballad, heavily rooted in storytelling with d4vd and Laufey communicating through song against twinkling piano keys. The result is something straight out of a fairytale, not dissimilar from the soundtracks of your favorite nostalgic childhood films, but with modern lyrics evocative of the love stories of today.
Earlier this week, d4vd unveiled a live performance video shot in Sydney for his latest single 'Don't Forget About Me', alongside an anime video set to his breakthrough hit 'Romantic Homicide' to herald the release of the EP and new merch drops. The anime video opens with d4vd emerging from a giant rose before fully immersing the viewer in his cinematic universe, complete with a battle with his alter ego IT4MI. "I've been working on a way to bridge the gaps in my artistry with elements of cinema. The character you see here today is named "IT4MI" which means pain in Japanese. Inspired by manga and anime he is the main antagonist of my entire project. He wears a blindfold for the sole purpose of not being held accountable for the pain he causes" d4vd explains of the character. Welcome to the introduction of the '4' characters in the d4vd universe. WATCH THE VIDEO HERE.