Aalok Bala shares 'Sacred Mirror' EP
Queens-raised, Los Angeles-based producer, songwriter, and visual artist Aalok Bala today releases Sacred Mirror including previous hypnotic singles "Moon Juice," "Sueño" and "The Hive,"listen HERE.
Aalok Bala's music is a dizzying blend of influences, under-ridden by a distinct contemporary pop sensibility. Marrying traditional Andean flute melodies with analog synthesizers, manipulated percussive loops, and ethereal vocal harmonies, her unique, immersive soundscapes explore themes of consciousness, spirituality, and desire, connecting the past, present and future into one.
With Sacred Mirror, she formally introduces us to her utopian, otherworldly vision in detail. Says Aalok about the new collection of tracks, "'Sacred Mirror' is the mirror reflecting back the infinite. I've never been more honest with myself and my experiences and 'Sacred Mirror' is a direct result of these encounters. I'm so grateful for the opportunity to share my art with the ones I love, and the ones I have yet to know."
The power and mystery of Aalok's music is in its transcendence, transporting the listener through unique, textured worlds – although you are not quite sure how you got from there to here. Every nook and cranny of Sacred Mirror is intentionally built on those feelings, with no stone left unturned along the spiraling journey, emphasized by the adjoining splendor of her visual art.
The granddaughter of a renowned Chilean composer, Aalok Bala was exposed to an eclectic variety of musical and cultural influences as a child, where she taught herself to play guitar and piano among other instruments, and as a teenager, became obsessed with the art of recording music, spending countless hours in studios learning production. These influences and experiences drip throughout Sacred Mirror, moving both visually and sonically according to the tide of each track in a realm beyond time, culture, and place; between high gloss, digital collage. Aalok Bala's debut EP is a mish-mash of everything that is unlike anything else, all while entirely Aalok's own surreal, otherworldly landscapes.
Sacred Mirror by Aalok Bala is out now, buy it/stream it here.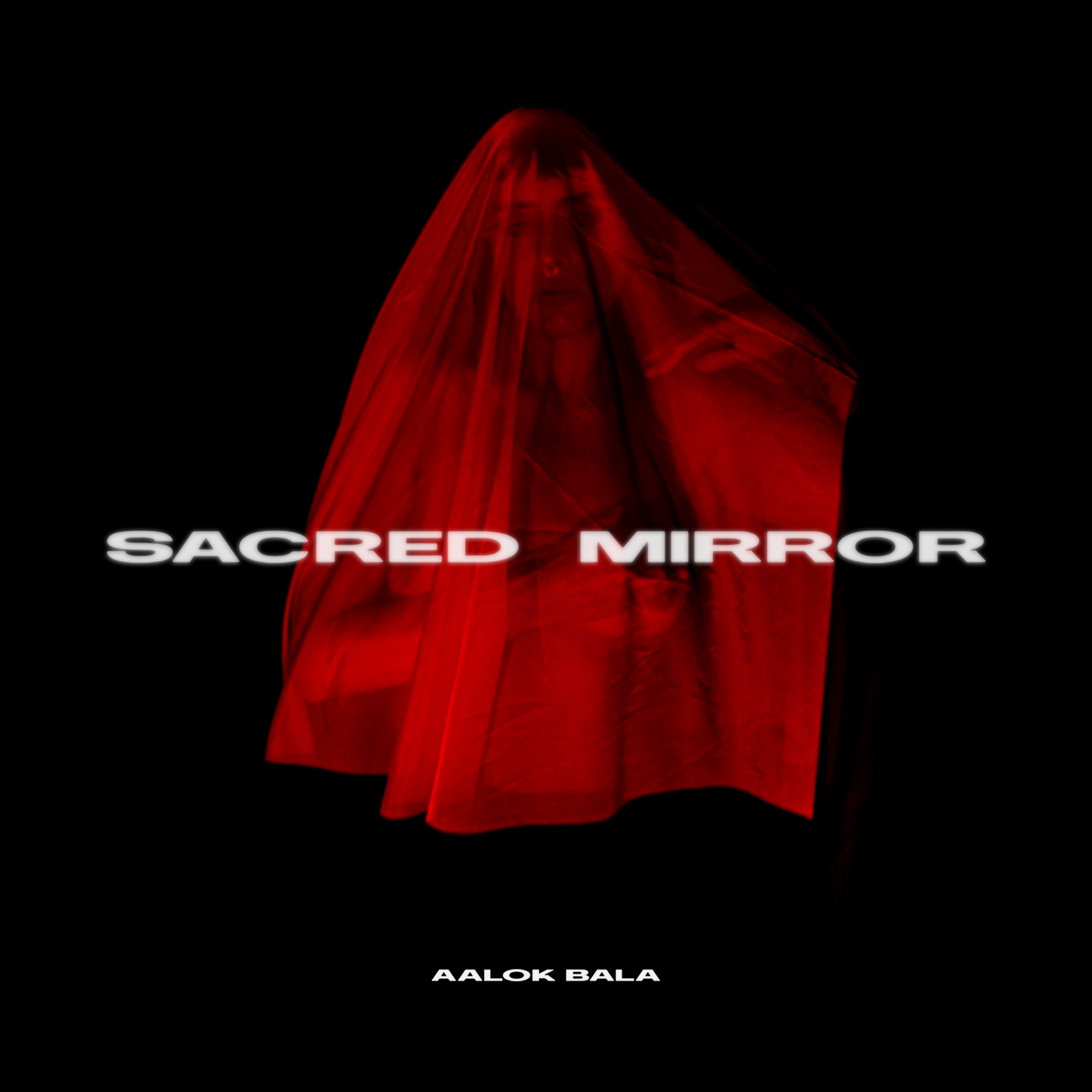 TRACKLIST
Body Of Light
Sueño (video)
The Hive
Moon Juice (video)
Crystal
Alone With The Night