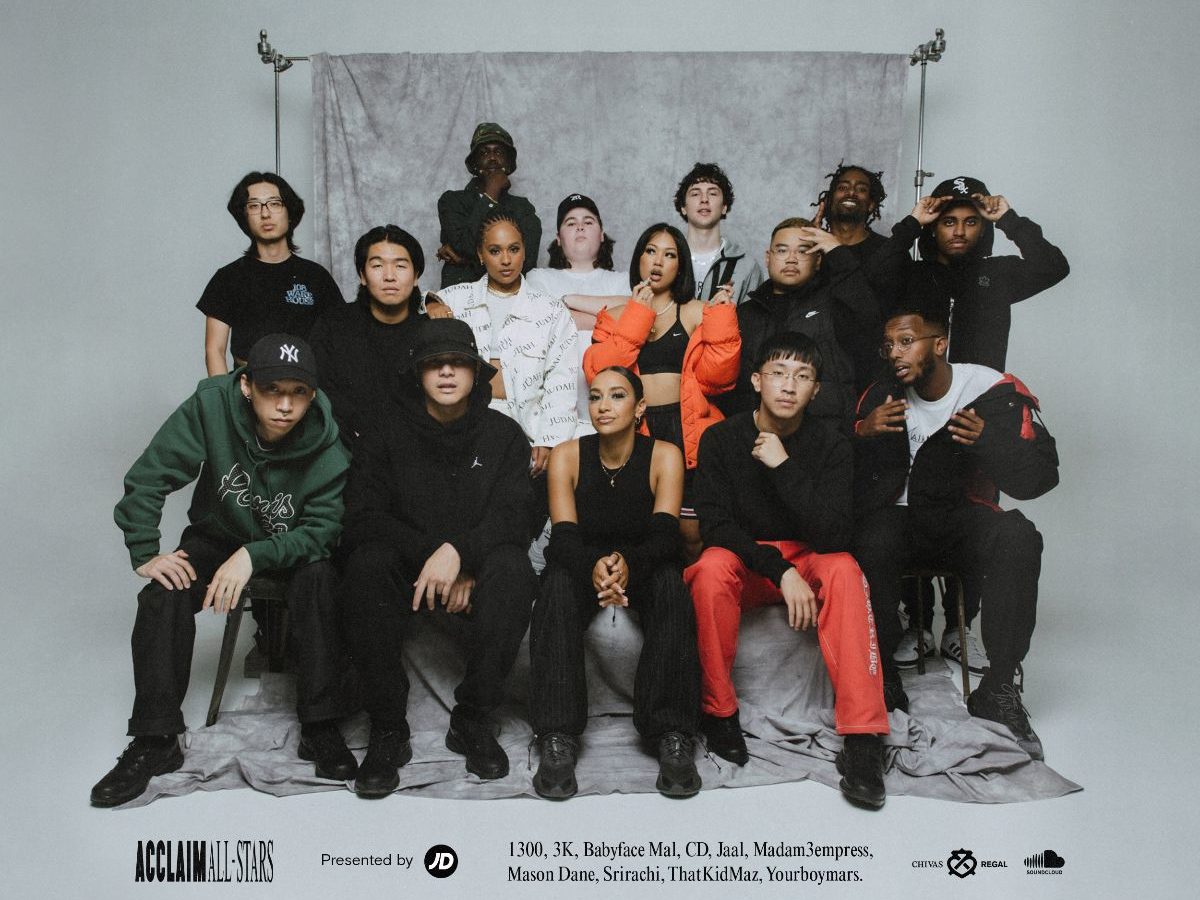 Acclaim All-Stars 2022: Announcing the official 2022 All-Stars Finals Team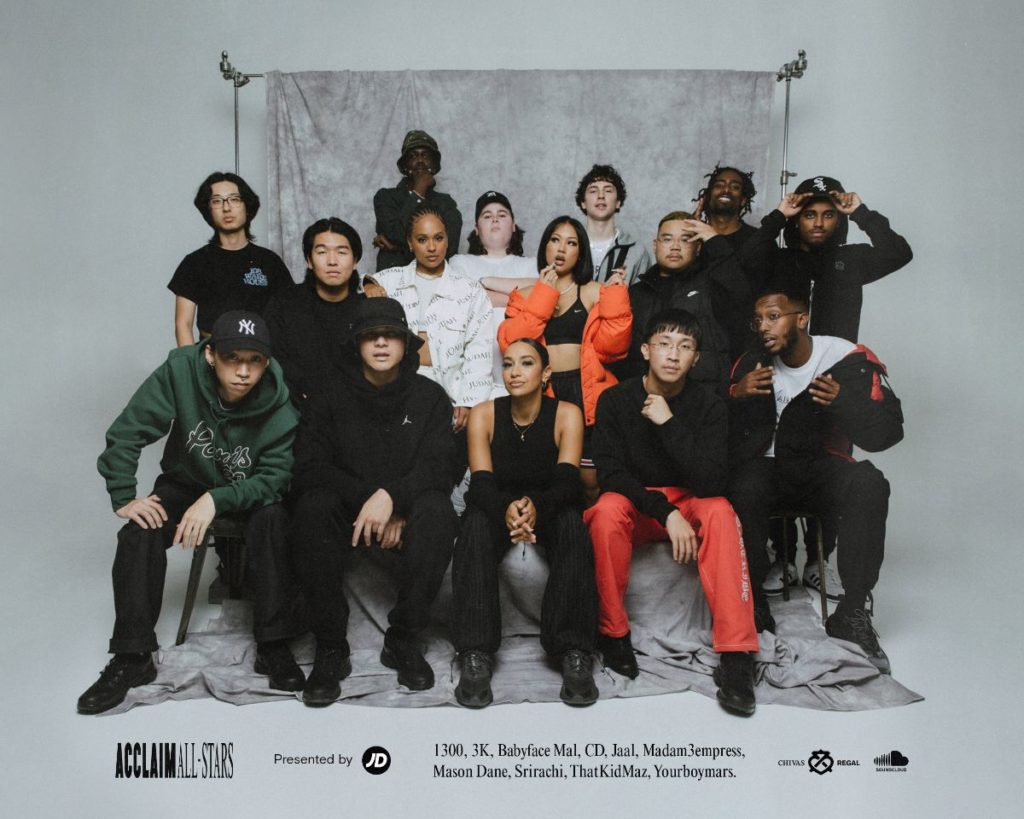 Acclaim Magazine have announced the official 2022All-Stars Finals Team, together with major partner JD Sports Australia.
In the quest to highlight 'the ones to watch for 2022' Acclaim Magazine's panel of over one-hundred hip hop industry insiders honed a semi-finalist shortlist of forty emerging acts. Thousands of local hip hop fans cast their votes last month, deciding a Finals Team of ten talented hip hop and R&B acts from around Australia.
Introducing the 2022 All-Stars Finals cover and the official 2022 Finals Team by the way of 1300, 3K, Babyface Mal, CD, MADAM3EMPRESS, Mason Dane, Srirachi, ThatKidMazand Yourboymars. These acts drew the highest public votes and Acclaim is proud to be able to showcase these 2022 All-Stars on their way to become the next wave of local superstars.
Acclaim collaborated with SoundCloud to nominate twenty-two-year-old rapper Jaal as this year's Wild Card, awarded to a promising breakout artist on the rise. Hailing from Melbourne's South Eastern suburbs, Jaal has generated buzz with a fast-growing fanbase this past year, reflected in an impressive number of All-Stars votes for him as an emerging talent. His fan-powered rise on SoundCloud—coupled with his ability to mix the raw expression of the Boom Bap era with modern soundscapes and flow—earned Jaal the Wild Card nomination. Jaal's cypher performance definitively affirms his tenth spot on this year's All-Stars team.
"Artists and fans come together on SoundCloud to power what's next in music. And Jaal embodies the same DIY, independent ethos like so many of today's biggest stars who were first discovered on the platform," says Erika Montes, Global VP of Artist and Label Partnerships at SoundCloud. "As a promising emerging artist, he is authentically growing connections on the platform through a unique artist-fan community, Fan-Powered Royalties, and beyond, so we're excited to amplify him to even more fans through the Wild Card nomination."
The 2022 All-Stars digital cover—featuring a group photo with all finalists and their video interviews—is now live at allstars.acclaimmag.com. In partnership with ROLAND, creators of the legendary TR-808, the All-Stars industry panel have cast their votes for the All-Stars Producer of the Year. The winner will be announced later this week. Each act included in the Finals Team will also be awarded a total prize package worth over $12,500, designed to help them further their professional careers.
This year's initiative is supported once again by JD Sports whose partnership has been fundamental to the delivery and growth of the All-Stars moment. All-Stars prize partners this year include Ableton, APRA, hiphopcharts.com.au, Chivas Regal, Judah Tribe, Love Police/ATM, Media Arts Lawyers, Red Bull, ROLAND, Sounds Australia, SoundCloud Australia and Studios 301.
Stay connected with Acclaim Magazine:
Website | Twitter | Facebook | Instagram