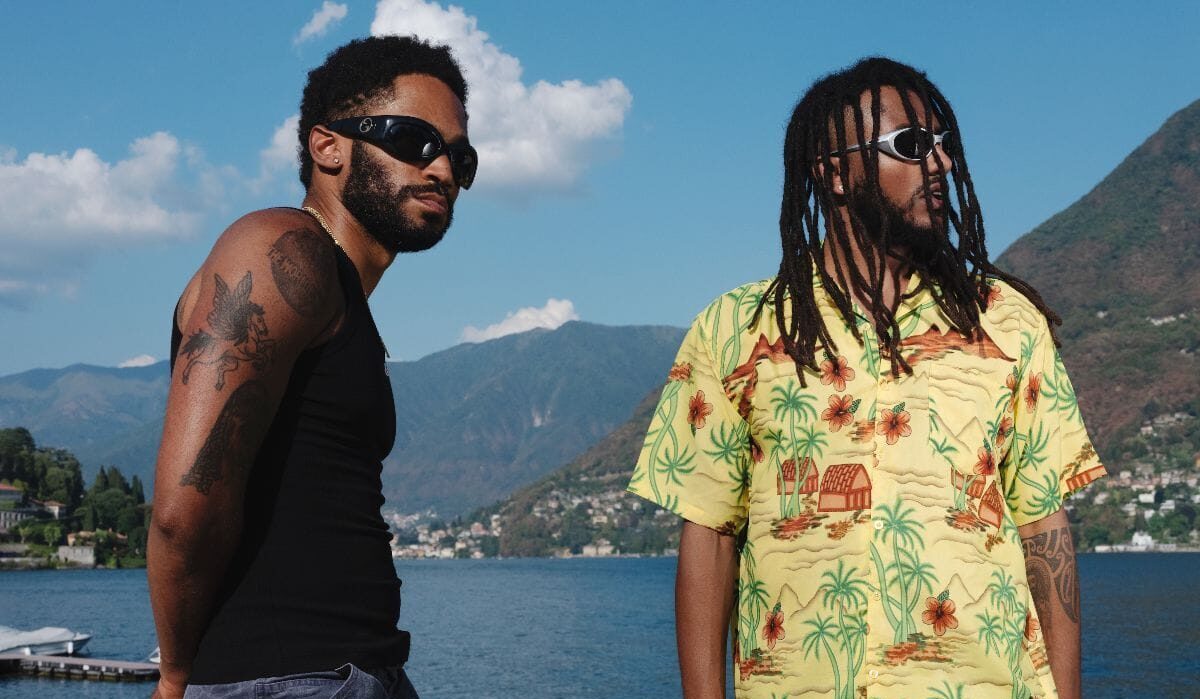 Aminé and KAYTRANADA are KAYTRAMINÉ: new single '4EVA' ft. Pharrell Williams + KAYTRAMINÉ LP due in May
Photo by Lucas Creighton
April 8 2023
Aminé & KAYTRANADA join forces as KAYTRAMINÉ. A collaboration nearly a decade in the making, KAYTRAMINÉ's roots go back to 2014, when Aminé first released 'Not At All', a bootleg remix of KAYTRANADA's 2013 single 'At All'. Upon hearing Aminé's version of the song, KAYTRANADA reached out to offer up music to use officially, which resulted in him producing 3 songs on Aminé's 2015 mixtape Calling Brio. After years of requests from their respective fans, Aminé and KAYTRANADA share their first single as KAYTRAMINÉ and announce the release of their self-titled album this May. '4EVA', the new single + video featuring vocals and co-production from the legendary Pharrell Williams, finds the two rekindling their natural chemistry and arrives with a Jack Begert-directed video. TO LISTEN + WATCH '4EVA' PRE-SAVE HERE.
2022 proved to be a year in which KAYTRANADA's name became synonymous with dance music itself. From his sold-out headline North American and European shows, opening the North American dates for The Weeknd's After Hours Til Dawn tour (he will reprise his role opening the European leg of that tour this coming summer) and his being at the center of the public discourse around Drake's Honestly, Nevermind and Beyonce's Renaissance, KAYTRANADA was omnipresent last year despite only releasing one single, 'Twin Flame' featuring Anderson .Paak. KAYTRANADA has emerged as the most singular contemporary DJ/producer worldwide.
2021 saw the release of Aminé's critically-acclaimed project TWOPOINTFIVE, which found Aminé exploring new musical territory, borrowing from club music and hyper-pop in a way that he hadn't previously embraced. The success of the record translated to his celebrated live shows, having sold out every international tour on which he's embarked and seeing him set new records in terms of tickets sold on 2022's North America's The Best Tour Ever Tour.
Pre-save '4EVA' featuring Pharrell Williams below and stay tuned for more from Aminé & KAYTRANADA soon.