Araya + CLIP on "Electro Devil", announces upcoming Arena EP
Photo by Fenn Paider
November 19 2022
PRAISE FOR Araya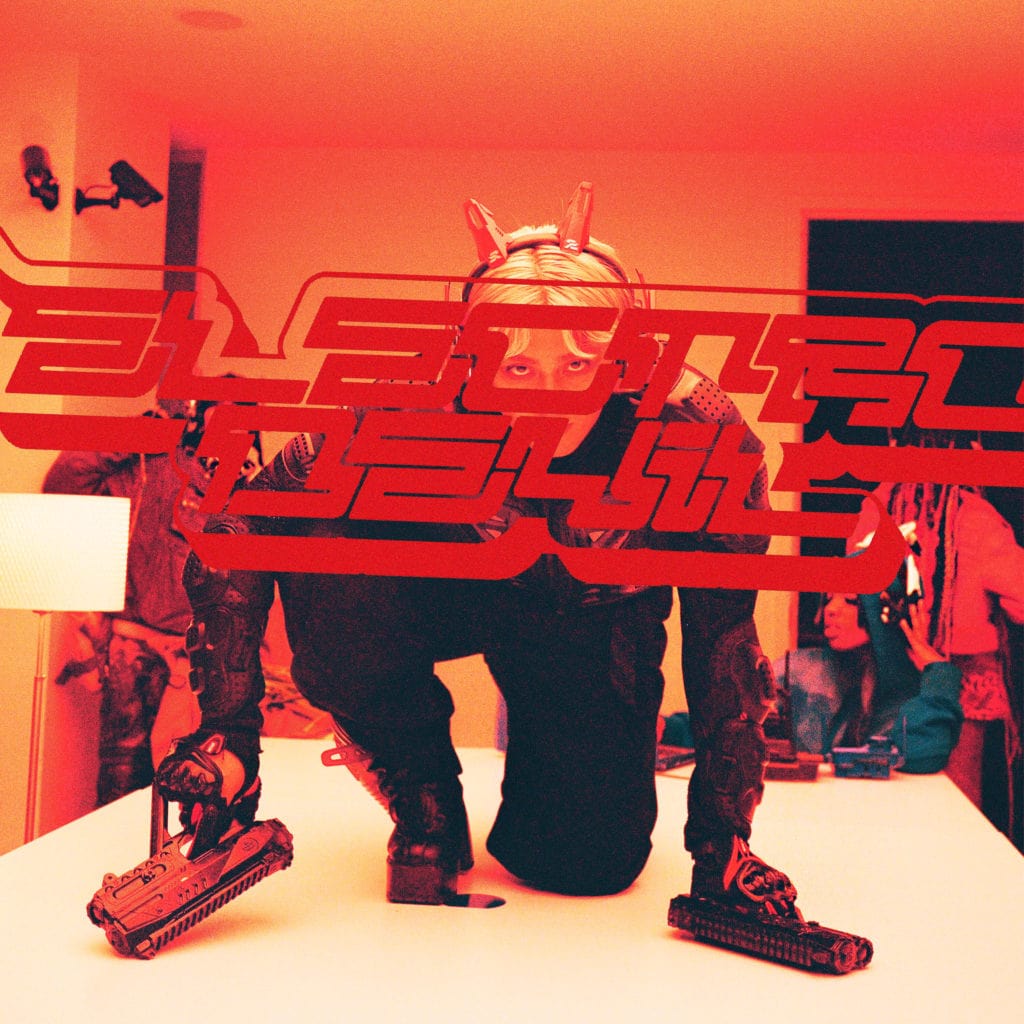 "Electric Devil" by Araya is out now, buy/stream it here.
Thai-Chilean, NYC native, multi-hyphenate artist, Araya, today shares one of his most exciting collaborations to date, "Electro Devil," featuring NYC rapper and PAPER Magazine's November cover star CLIP. It also serves to announce Araya's forthcoming EP, Arena. Listen to "Electro Devil ft. CLIP" HERE.
"Electro Devil" is the first taste of this new era of Araya's artistry, which is always intentional in every way. It's a yummy, pulsing, booming mix of electronic, pop, and R&B that CLIP's confident but refined verse perfectly completes, amidst the lush soundscape that Araya's constructed with his melodic sensibility. The video was co-directed by Araya & NYC based videographer/photographer Fenn Paider (previously co-directing "Adore/Pretty Lies").
Of "Electro Devil," Araya says, "'Electro Devil' is a commentary on this digital era we live in as well as the curiosities associated. There is a hopefulness in placing/creating our own meanings to these new facets of life. The feeling that we may all be the pioneers of our own journey can be intimidating but nonetheless exciting.This song was written after recording the entirety of my 'heart break- hotel-esque' EP titled ARENA; I think it was natural being lead to feelings of both hope and a desire for new meaning after existing in such circumstances of heartbreak for so long."
CLIP adds, "Being able to create with your friends is always fun, collaborating with Araya for the first time on both the song & music video definitely embodied the feel good energy that 'Electro Devil' gives off & I hope listeners will be able to experience that same energy Araya & I felt while creating 'Electro Devil' when they hear it for the first time."
In the video, Araya & CLIP exist in a world in which electronic music has been outlawed by President Saint, a ruthless dictator who has created & deployed "The Machine," a device that effectively prohibits the consumption of all forms of electronic music. Araya & CLIP, along with their counterparts Gian & Bleu, are members of an insurrectionist faction known as The Electro Devils, who all embark on a mission to infiltrate President Saint's headquarters & destroy "The Machine" while rescuing fellow electronic artists from the grips of Saint's henchmen, and ultimately restore electronic music to the universe.
Born and raised in Long Island, NY, Araya attended FIT and trained to be a graphic designer and photographer, while dreaming of pursuing a career in music. He has always grappled with purpose, identity, and spirituality through his music as he mixes vintage and futuristic sounds into a transfixing blend of R&B, soul, hip-hop, and electronic music. Araya uses music as a medium to comprehend and channel life experiences into reflective tales of self-acceptance and understanding.
Recalling artists like Tirzah, Erika de Casier, or Blood Orange, Araya has fans at NPR Music, Teen Vogue, Remezcla, SPIN, and more, and he was chosen for Spotify's Fresh Finds Program alongside Doss, Toledo and Pom Pom Squad (and named the most streamed artist on the entire Spotify Fresh Finds playlist in 2021). In February of 2022, Araya released his sophomore LP, Ethos, to significant acclaim just over a year after his breakout debut Atlas. Since the release of Ethos, Araya has been steadily collaborating with a myriad of producers & artists such as CLIP, Y2K, Yeek, Monte Booker, Junior Varsity, Cautious Clay & more while also putting the final touches on his upcoming EP, Arena, slated for release Spring of 2023.