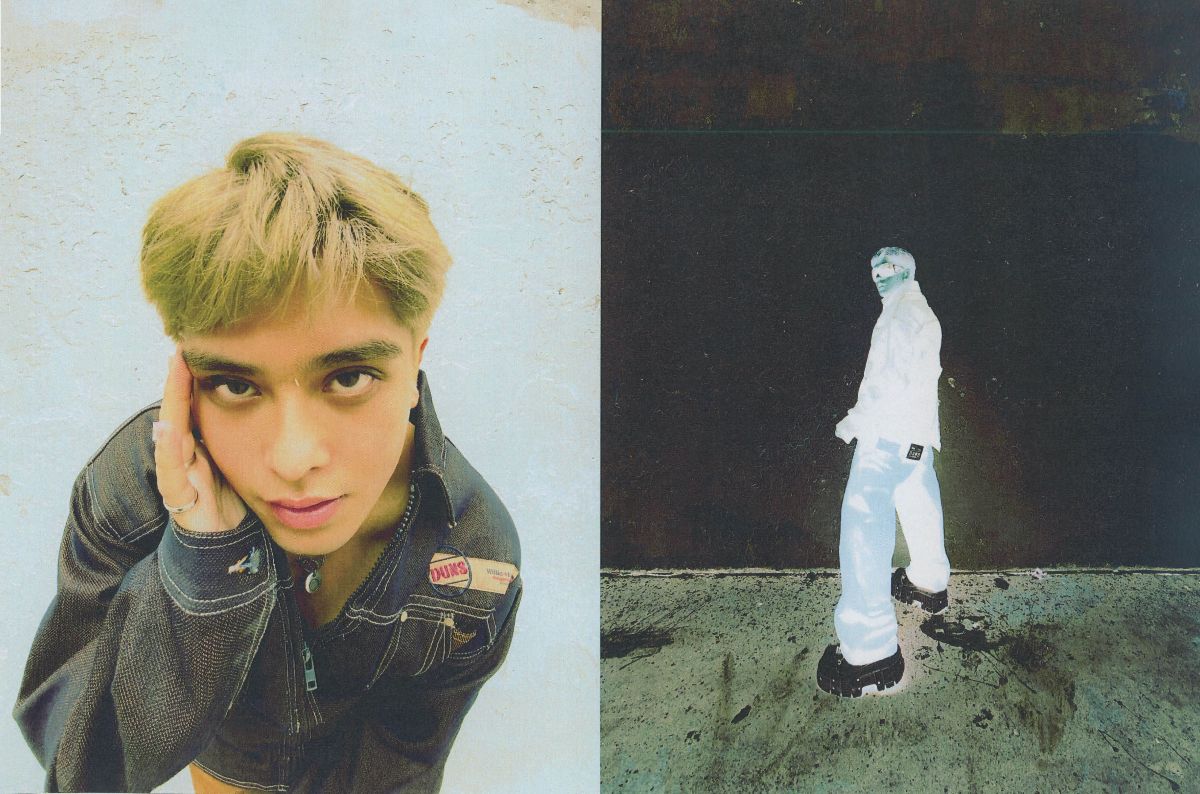 Araya Shares "Blue" And "02" Ahead Of Tonight's Baby's All Right (NYC) Show
Photo by Araya
December 4 2021
PRAISE FOR Araya
Brooklyn-based, Thai-Chilean artist, Araya, today shares a pair of new singles, "Blue" and "02," to announce his forthcoming album, Ethos, out February 2022 and celebrate his headlining show tonight at Brooklyn's Baby's All Right. Singing from a place of doubt and heartbreak on the rap-tinged "Blue,"Araya grapples with the fear of waiting for something that never arrives. On "02," Araya turns his talents to smooth R&B, drawing the listener in with soft guitar chords before building into an upbeat, hypnotic, dance track.
Listen to "Blue" & "02" HERE, and watch Araya fall in love via shades of blue throughout NYC in the striking new video for "Blue" HERE.
Following the release of Y2K-produced single, "Archon," Araya became a part of Spotify's first-ever partnership program for independent artists, the Spotify Fresh Finds Program, alongside Doss, Toledo, and Pom Pom Squad. As part of the initiative, Araya was paired with Brooklyn producer, Mindchatter, to record an original Spotify Single in NYC's Electric Lady Studios. The woozy late-night club jam, "Lost", (released last month) is what came from their session.

Of "02," Araya says, "'02' is a song that describes relentlessly chasing after an admired person; the production [Luca Cuni and Thaddeus Goode] is also meant to emulate that same intensity of chaos and enjoyment that is found in the pursuit of desire". He adds of "Blue," "'Blue' references a particular love; a love that offers comfortability that can very quickly become complacency. The dynamic of those two contrasting emotions still leads me to a hopefulness that an event or moment void of my direct action will keep me afloat. This song is meant to recognize a toxic trait that I associate with the hypnotizing idea of love that it can very well sometimes be. I might die there with that person waiting for a miracle of sorts to come out of the blue."

Directed by NYC-based duo Sergio Miranda and Toni Bakalli of Idle House (previous credits include Jovian, Ant Saunders, and Surf Rock is Dead), the new music video for "Blue" out today combines Araya's background in fashion, design and his love for cinematography with his penchant for building distinct visual languages around his music. From singing karaoke in a romantically red-lit bar, to snapping mirror selfies, to walking hand-in-hand through the bustling streets of NYC, Araya is hypnotized in love.

Recorded once again with executive producer Thaddeus Goode at the helm, Ethos arrives less than a year after Araya's breakthrough debut album, Atlas, which garnered praise from the likes of Paper, DJ Booth, Dummy, Office, Lyrical Lemonade, and more for his "breezy and soulful quality of his sound," "[entering] the pop arena with a titan's stance." Amassing over a million Spotify streams, Atlas placed Araya firmly at the crest of a new generation of stylistic polymaths, drawing comparisons to the likes of Jean Dawson, SPENCER., DESTIN CONRAD, and more. 

Where Atlas represented something of a sonic collage, Ethos stands as a more deliberate and intentional work crafted from the ground up by Araya and his bandmates—Goode, Luca Cuni, and Will Catucci—who leaned on their recent forays into live performance to inform their energy and chemistry in the studio. The result is a striking, existential record that balances the intellectual and the visceral in equal measure, a mesmerizing journey of transformation and self-discovery from an artist unafraid to share the dizzying highs and devastating lows of his personal reckonings with hope and heartbreak, trauma and resilience, religion and sexuality. "The Greeks used the word 'ethos' to describe the power that music had to shape people," Araya notes, "and I think these songs have really helped shape the person I've become." Evolution isn't always easy, but in Araya's capable hands, it sure is beautiful. 
"Blue" and "02" by Araya are out now, buy/stream them here