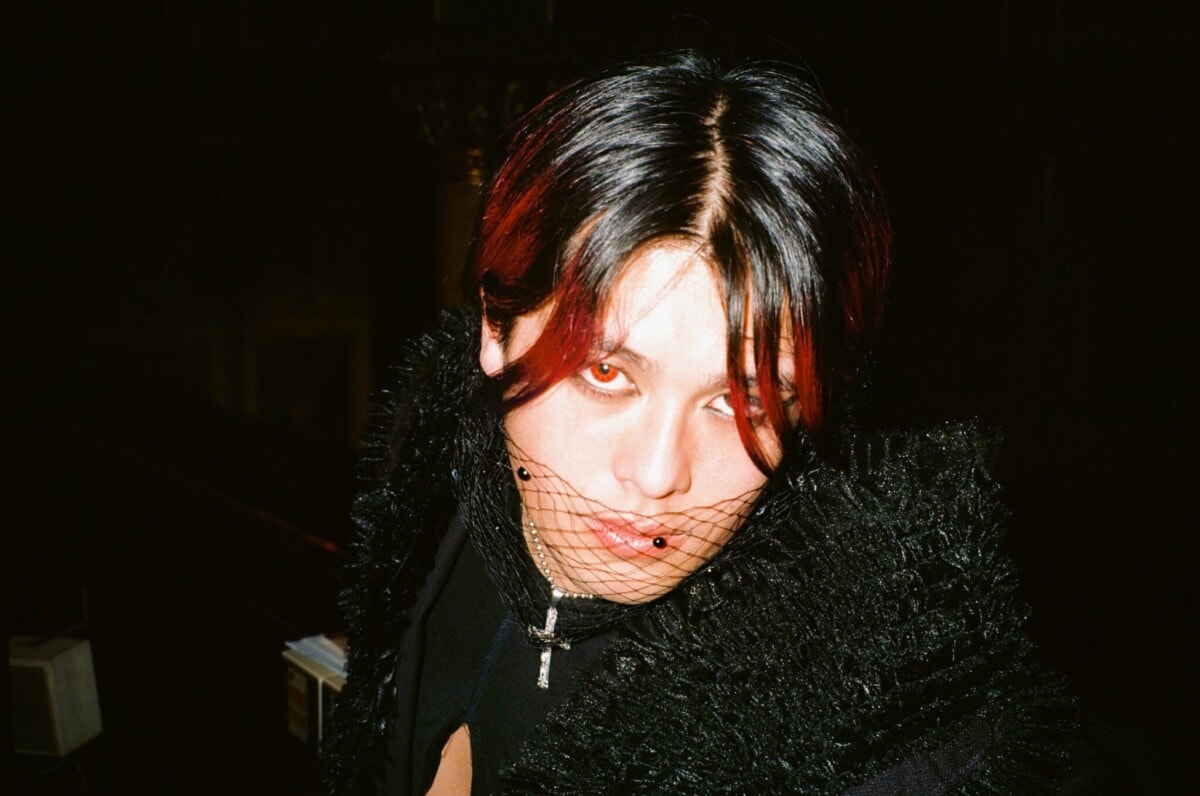 Araya's ARENA EP is a lush, glitching matrix of heartbreak
Today, New York native and interdisciplinary artist Araya shares his EP ARENA (via AWAL), and shares a stunning new video for "WHERE FLOWERS GO TO DIE," the most ambitious visual undertaking he's made yet. Watch the video HERE, and listen to ARENA HERE.
ARENA, although incredibly cohesive, offers a stand-out moment with "Where Flowers Go To Die." Araya seamlessly bounces between the desperation of heartbreak and the hope of closure. The track begins somberly, as he expresses the excruciatingly crushing feeling of his anguish in love. The pain in his voice contrasts with the a lone piano, providing a sonic mirror to his aching lyricism. A Church organ chimes in for the drama and on we go to the electronic world of Araya we love so much.
Watch "WHERE FLOWERS GO TO DIE" here.
For the "WHERE FLOWERS GO TO DIE" music video, Araya invites members of his artistic and social communities to attend a wedding where he eventually confronts his attachment anxieties at the pew. The rose / flower figure symbolizes the push and pull of escaping the emotional environment that Araya has felt trapped in for too long.
Of the ARENA EP, Araya explains, "This project touches on things seemingly worth fighting for. The basis of this body of work deals with a love that conceived [my] emotional limits. Is it really beautiful to lose who you truly are amidst a toxic love? ARENA teaches us how to turn our favorite people into lessons; which can sometimes be the hardest, but also most necessary thing to do."
Born and raised in Long Island, NY, Araya attended FIT and trained to be a graphic designer and photographer, while dreaming of pursuing a career in music. He has always grappled with purpose, identity, and spirituality through his music as he mixes vintage and futuristic sounds into a transfixing blend of R&B, soul, hip-hop, and electronic music. Araya uses music as a medium to comprehend and channel life experiences into reflective tales of self-acceptance and understanding. As a queer person coming into his truer self each day, and growing up with both Thai and Chilean cultural influence, the lens we get to peer through while experiencing this luxurious-with-jagged-edges album shows us the influence of loving matriarchs as powerful dragons, first true loves revealed to be dark and torturous voids, and the chosen community as a young creative in New York realized through his visuals.
Recalling artists like Tirzah, Erika de Casier, or Blood Orange, Araya has fans at NPR Music, Teen Vogue, Remezcla, SPIN, i-D China, and more. In February of 2022, Araya released his sophomore LP, Ethos, to significant acclaim just over a year after his breakout debut Atlas. Since the release of Ethos, Araya has been steadily collaborating with a myriad of producers & artists such as CLIP, Y2K, Yeek, Monte Booker, Junior Varsity, Cautious Clay & more while also piecing together ARENA as if it were a puzzle of his very own beating heart.