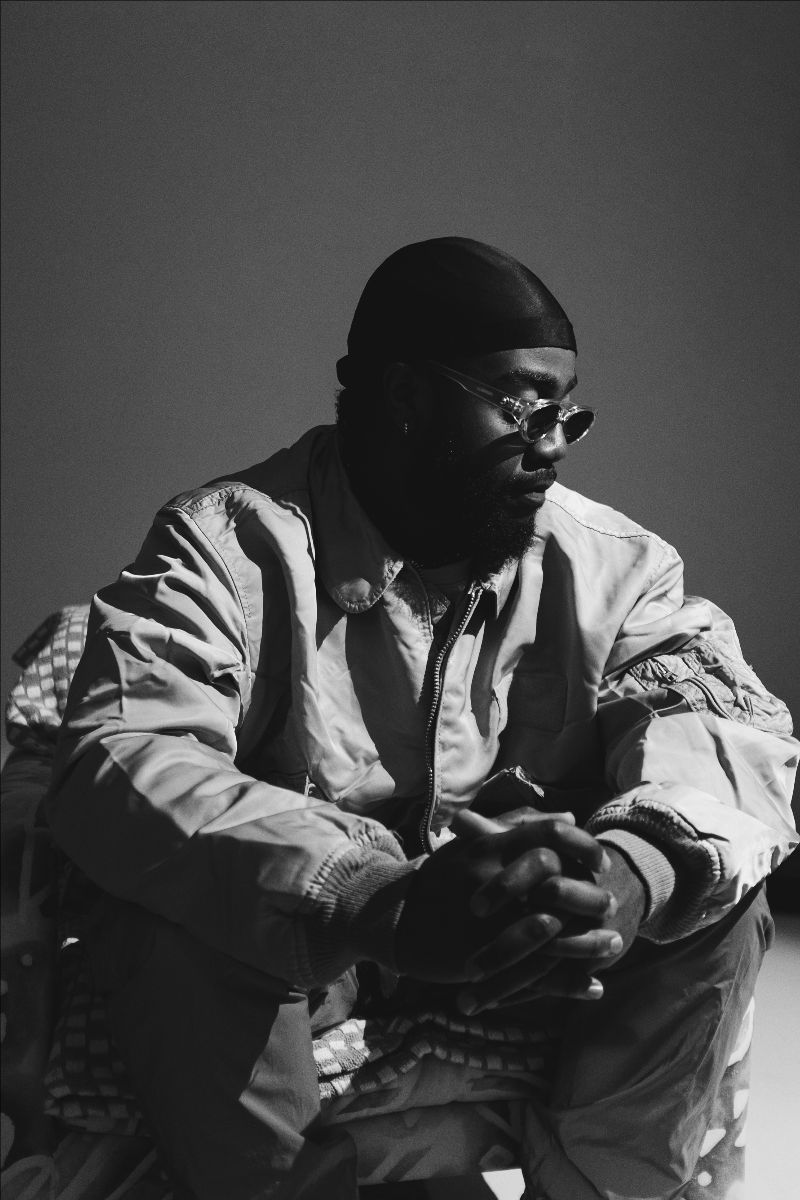 AUNDREY GUILLAUME. brings lessons of vulnerability, growth, and wisdom to new EP COLD SUMMER. A playlist by AUNDREY GUILLAUME.
Photo by Brandon Black
February 25 2023
PRAISE FOR AUNDREY GUILLAUME.
COLD SUMMER. A playlist by AUNDREY GUILLAUME.
out now via drink sum wtr
LISTEN HERE
Inland Empire rapper-producer AUNDREY GUILLAUME. today shares his latest EP COLD SUMMER. A playlist by AUNDREY GUILLAUME. via drink sum wtr. LISTEN TO THE EP HERE.
Bringing inspiring lessons of growth, vulnerability, and wisdom to his 2022 follow-up, ENERGY, now we see the young rapper ripping off the bandages from old wounds and laying it all out there with the upcoming COLD SUMMER. EP, a colorful, experimental, and impressive experience that cements AUNDREY GUILLAUME. as the real deal.
Illustrating his ability to weave across multiple sonic spaces, AUNDREY traverses between passionate melodies and gliding production to channel a love story, sharing that "cold summer is a love story that takes the listener through an adventure between each track as if you were playing an actual video game. The artwork created by the amazing Brandon Black symbolizes many of things such as a Sword, a Heart the number One, and also a snowy Mountain which then all ties in together throw out the EP."
Highlighted today is the EP's focus track "oowaa.," of which he continues the love story charm, "'oowaa.,' produced by J Myth, Bregma, and myself is a very uplifting track that takes you on a love story adventure. With jaw-dropping visuals, this record is definitely one if not my favorite track to date". "oowaa." joins the previously released jungle bass-led 'dungeon.' and the vibrant 'zip', alongside three brand new tracks "chaos in the office." "needy." and "tell me when.," all of which lean into stories and cautionary tales that come straight from the heart.
Watch: AUNDREY GUILLAUME. – 'oowaa.' (Official Visualiser)
COLD SUMMER. A playlist by AUNDREY GUILLAUME. EP is another reflection of GUILLAME's chameleonic sound, and his second release on the new imprint drink sum wtr founded by Nigil Mack (Kid Cudi and more), Sam Valenti IV, CEO and founder of storied label Ghostly International and Secretly Group co-founders Ben and Chris Swanson, Phil Waldorf and Darius Van Arman; he joins Aja Monet and Deem Spencer on the label roster.
Recently, AUNDREY earned attention from Pigeons and Planes, Hypebeast, FLOOD, Complex, Lyrical Lemonade, and more with the release of his debut EP Violet. Part of GUILLAUME.'s own "healing process", his debut documented the journey that brought him to today, grateful to his late older brothers and his formative years spent in the group Knowname, formed with friends after graduating high school. Both experiences taught AUNDREY essential skills in life and music.