Baird shares BIRDSONGS VOL. 2 via EQT Recordings
PRAISE FOR BAIRD

"Baird Isn't Your Typical 'Indie Dreamboy'… BIRDSONGS Vol. 2 is seven bubbling tracks that clear the grey clouds covering 2020"
DJBooth

"Infused with an infectious guitar strum, the whole entire song moves and grooves in a way that will get you on your feet."
Lyrical Lemonade

"a mesmerizing soundscape"
Acid Stag

"Bossa Nova meets stripped back indie-pop with a bit of a throwback nostalgia thrown in"
Alt Citizen

"the heart flutters of syncopation, the psychedelic daydreams of Toro y Moi-esque distortion, the synergy of guitar and voice, branching out and braiding together"
A1234
Baltimore-raised, LA-based multi-instrumentalist, producer, and songwriter Baird today shares BIRDSONGS Vol 2. via EQT Recordings (JPEGMAFIA, Masego). Listen HERE.
Of the new project, Baird shares: "'BIRDSONGS Vol. 2 is a collection of little stories and sound collages. I tried to play and write everything myself, so that way it's an honest project – it's where I'm at. My idea for making the BIRDSONGS mixtapes is to have a sandbox where I can play around and looking back mark my progress as a musician. I'm experimenting with different forms, so sometimes the songs end up in very different places. But the goal is never to blend genres. I honestly just start with something catchy and let the song tell me where it wants to go. Every now and then I stumble into what feels like a pocket of something new, and those are the songs I keep working on. I think Volume 2 also marks a pretty transient moment in my life. I started a lot of the songs in Baltimore, where I'm from, and finished writing most of it in Mexico City, where I was studying and practicing guitar for most of last year. Honestly, I just took my favorite pieces from the last year or so and glued them all together. I hope you can dig it."

Inspired by an eclectic range of genre-melding musical auteurs like Jai Paul, Arthur Russell, and more, Baird wrote and recorded BIRDSONGS Vol. 2 himself, blending together warped Ableton beats, loose guitar licks, and poems from his journal. His forthcoming project is an amalgamation of those assorted electronic and acoustic sounds with much of the project's sonic diversity being attributed to the variety of locations across which it was made, the music absorbing the surrounding locales like a sponge. After graduating in 2019, Baird spent the summer at home in Baltimore crafting the initial ideas for the project while simultaneously working as a Spanish-English translator for an immigration attorney.
As the summer came to a close, Baird was finishing up Roberto Bolaño's "The Savage Detectives,"which inspired a move to Mexico City. There, Baird lived above a bustling restaurant, spending countless afternoon hours immersed in the music of Brazilian guitarist Luiz Bonfá, boleros groups Los Tres Asesand Los Panchos, and 80's Spanish synth-pop, taking weekly guitar lessons from a busker whom he met on a night out, playing in the streets at night with friends in exchange for tips, food, and mezcal. As his nose became accustomed to the smells of the restaurant below, his ear became accustomed to the sounds of the city – the calls hailing from street vendors and the symphony of guitars played by Mexico City's roaming street musicians. Much of BIRDSONGS, Vol. 2 was written there, reflecting the vibrant nightlife and restless adventures of Mexico City.

To put the final touches on the project, Baird moved from CDMX to LA, where he worked alongside his brother and trusted collaborator Gabe (aka Goldwash). Gabe has been Baird's closest musical collaborator since their Beatles cover band when Baird was just six years old and with the quarantine setting in, it felt like the right time to lock in and finish the project by his side.
BIRDSONGS, VOL 2. by Baird is out now via EQT, buy it/stream it on Spotify, Apple Music, and more.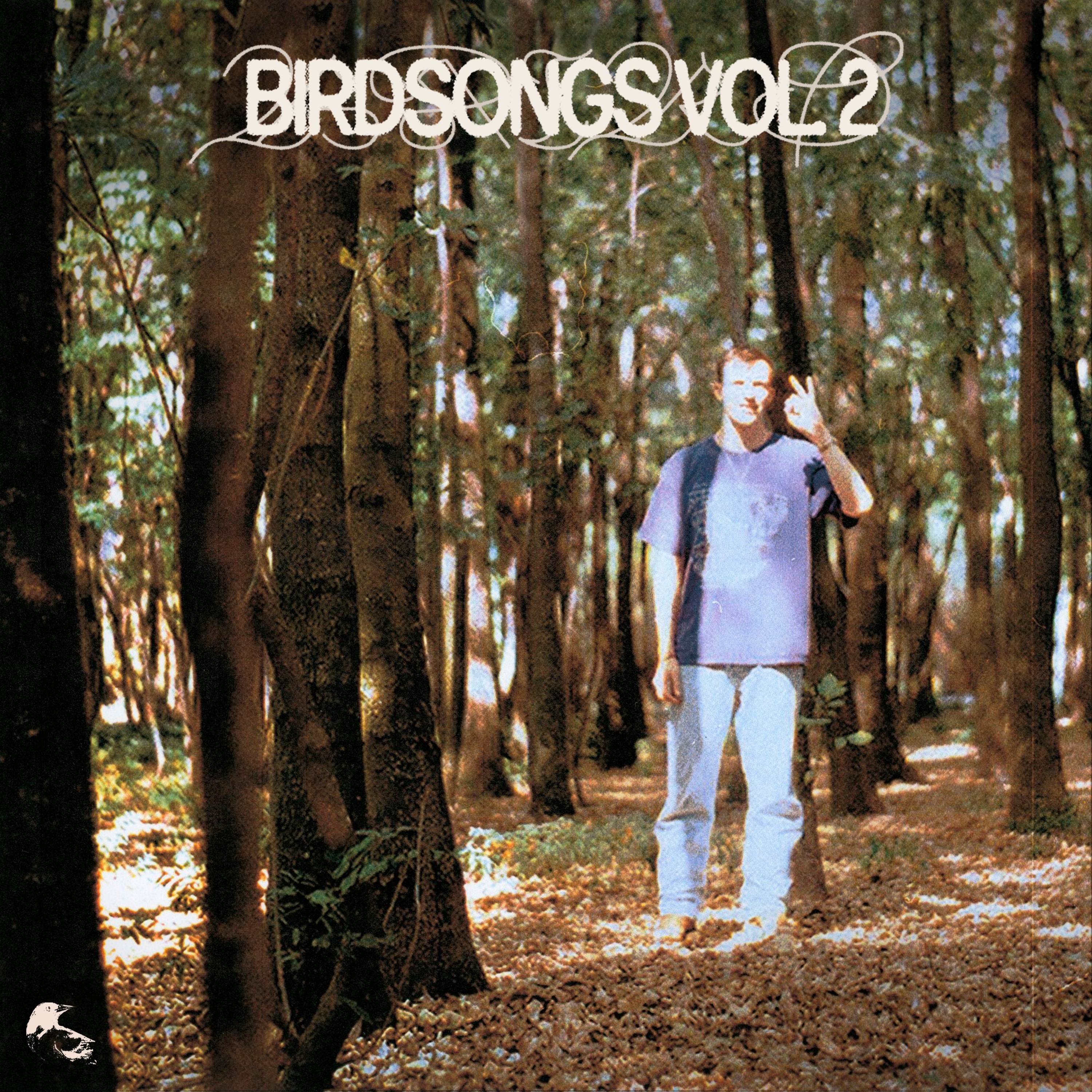 BIRDSONGS, Vol 2. TRACKLIST
BITE
Chasing Deer (video)
Grace (Interlude)
Beluga Baby (video)
Cuff
Lo Que Tuvimos
Etude Blue

Stay connected with Baird:
Instagram | Facebook | Twitter | Youtube