Behind You share abrasive new single 'Aries'
Photo by Magnolia Sparke
December 5 2022
PRAISE FOR Behind You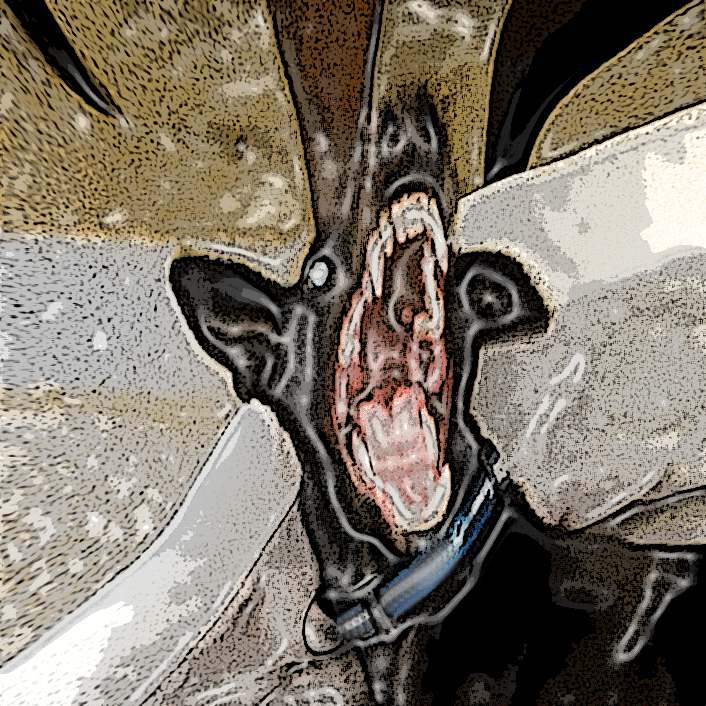 'Aries' is out now, buy/stream it here.
Eora / Sydney-based punk trio, Behind You, share a noisy new track, 'Aries'. LISTEN HERE.
Behind You have an existing distinct style: guttural vocals, heavily distorted guitars, fuzzy delayed vocals, and unanticipated, cleverly timed drops that dissolve into a hypnotic, pounding bass. 'Aries' pushes forward beyond this, leaning further into an industrial tone, adding a mix of percussion that is bare and free of reverb, with moments of stripped-back relentless drones and monotonous vocals in the coda.
The track explores deeper themes of the excitement of destiny and fate in its lyricism. Of the two concepts Behind You explain, "When writing this song we were thinking about the hazards of believing in fate and luck. We wondered if it's what pulls at the leash of dictators and narcissists, and what might have been sacrificed in its name. Also, think this is what they should play in all NSW VIP lounges. Lucky music for lucky people."
'Aries' marks the band's first time collaborating with production engineer Antonia Gauci, whose portfolio includes a diverse array of acts like Kesha, Lil' Yachty, 700 Feel, Body Type, DMA'S, and more: "[Antonia] instantly got the brief and transformed the mix into its most accelerated, most powerful form." 'Aries' presents a carefully produced new single, executing an impressive melting pot of genre tropes.
Forming in 2017, the Behind You trio consists of vocalist Frank Fisher, producer Joe Goddard, and percussionist Dylan Clay. They have since played a variety of underground shows across Eora / Sydney's inner west, dipping and defining the local, growing hip-hop, punk, and club scenes with their unmistakable sound. 'Aries' follows on from their latest single, 'Neck Work', and the 2021 EP Absolute Forgiveness, featuring a collaboration with Awabakal / Newcastle experimental duo, Craterface. Behind You garnered critical acclaim for their 2021 singles 'Burning' and 'Extremely' gaining coverage from the likes of Rolling Stones and FBi Radio for their fierce releases.