Berhana's better judgement gives way to romantic impulses on the funky, sultry, "Break Bread"
Photo by Girma Berta @gboxcreative
September 16 2023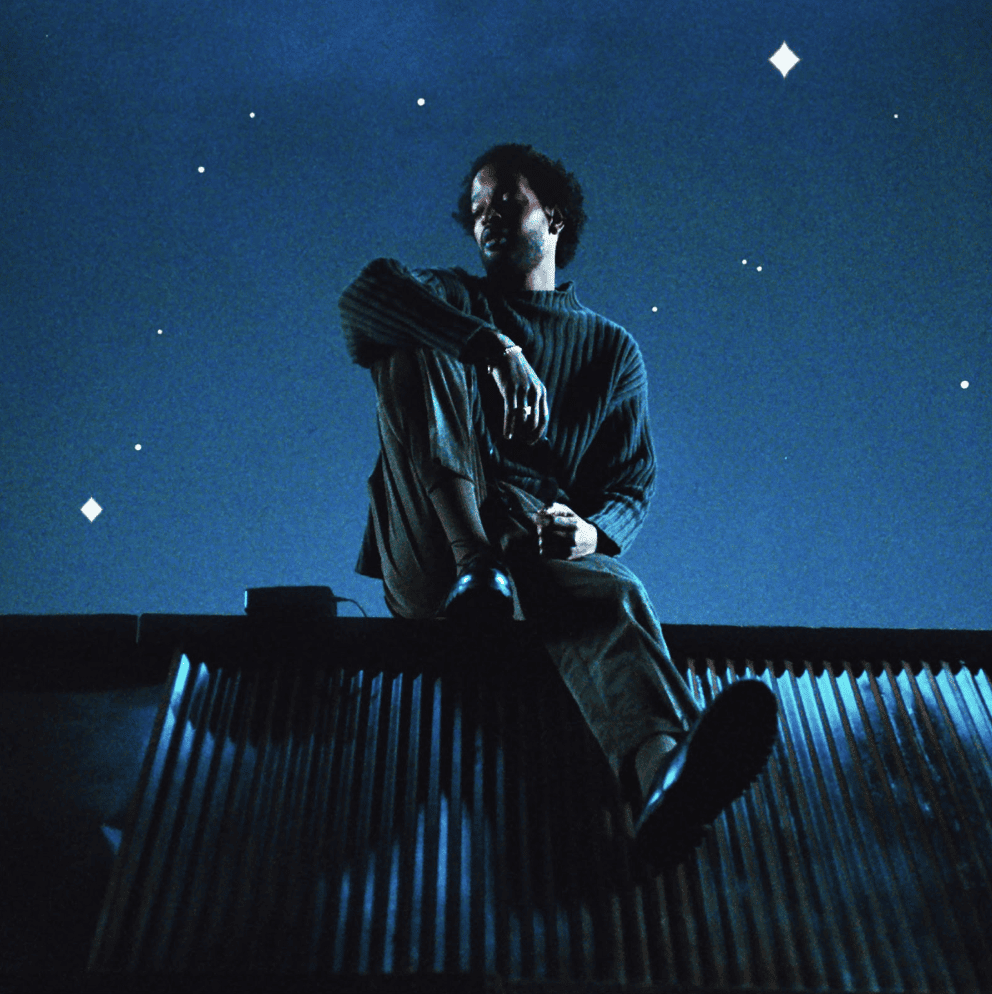 "Break Bread" by Berhana is out now here.
Today, Berhana shares "Break Bread," a smoothly syncopated new track that warns against the potential pratfalls of moving too fast when swept up in a new romance. Awash in funk bass runs and liquid synths, the cautionary slow jam ultimately surrenders to its more impulsive whims. It's just the latest taste of Berhana's new album Amén: የዘላን ህልም, due for release on October 20 via EQT Recordings. Listen to "Break Bread" here. 
Says Berhana: "It's about finding someone I'm really into after taking a bunch of L's, while at the same time having to remind myself to slow down. The song moves between infatuation and caution until the bridge, where I finally let go."
Amén is an homage to Berhana's Ethiopian roots, both sonically and conceptually. The album crafts a narrative arc around personal and romantic maturation as filtered through Berhana's own journey reconnecting with his family history. Through trips to Addis Ababa and deep dives at Ethiopian record stores, he began to foster a deeper appreciation for his culture — and for the East African diaspora at large.
This upcoming week, there will be the first of a series of debut screening events for Berhana's new short film The Nomad's Dream (or የዘላን ህልም in Amharic). The film — which features music from Amén — explores themes of identity, including what it means to be a first-generation American and the strength of ties to ancestral lands. The film blends music and culture in a way that is deeply connected to the experiences of Ethiopian diaspora communities.
For these premieres, Berhana is going multi-continental: Screening events are planned for not only New York, Los Angeles, and Washington DC but for Addis Ababa, Ethiopia's bustling and cosmopolitan capital which looms large throughout both Berhana's film and new album. Each event will feature a discussion with Berhana and a special guest, details for the events are below. More screenings will be announced soon.
September 14 (Thursday) at 9:30pm and 10:30pm
The Nomad's Dream NYC Screening At Roxy Cinema
Berhana In Conversation With Gary Richardson
Tickets Available Here
September 19 (Tuesday) at 6pm
The Nomad's Dream Washington DC Screening at AFI Silver Theatre
Berhana In Conversation With Tuma Basa
RSVP Here
September 29 (Friday) at 7pm
The Nomad's Dream Addis Ababa Screening at The Hyatt Regency Addis
RSVP Here
October 19 (Thursday) at 8pm
The Nomad's Dream Los Angeles Screening at Brain Dead
Berhana In Conversation With Azie Tesfal
RSVP Here
Last month, Berhana shared the Amén cut "Like A Habit," which Rolling Stone featured as a Song You Need To Know. It falls somewhere between the momentous push-and-pull of vintage vocal house and the lush soundscapes of Janet Jackson's more club-centric Y2K-era hits, but Berhana puts a distinct stamp on it with his yearning croon and agile verses. Watch the video here.
Lead single "Gone" — which LA tastemaker station KCRW describes as "icy cool, while simultaneously nice and warm" — pays tribute to Abebe Bikila, the Ethiopian Olympic marathoner who, while running barefoot, won Gold medals in back-to-back Olympics in the 1960s. Watch the video here.