Bored Shorts reveal new single ' Common Connections'
UPCOMING LP WAY OFF! OUT VIA SPUNK! RECORDS SEPT 3
PRAISE FOR BORED SHORTS
Independent Artist of the Week
FBi Radio
"Neat guitar-led pop"
Life Without Andy
"Sun-drenched"
Control Zine
"Bored Shorts have delivered"
Noisey
Sydney / Eora via Dharawal / Illawarra indie group Bored Shorts have shared their latest single 'Common Connections', which will be featured on their upcoming LP Way Off! to be released via Spunk! Records on September 3. LISTEN HERE.

'Common Connections'expands on the album's ability to reimagine the world through the eyes of not only their own actions, lifestyles, and values but offers up the experiences of those they might not agree with. Of the track, Dom Hoban shares that "Common Connections is about a very specific type of worry – that two separate friends won't get along when they are introduced to each other. It got us thinking that if your friends are your external representatives, and they don't get along, well that can only mean there are things inside yourself that conflict. The call-and-response chorus is us calling out for our friends to see eye to eye, only to realise that it's fine if they don't. And therefore, it's fine if there are parts of you that are at ends, in fact, that's kind of what makes everyone great. It's like the worst Jerry Springer episode you've seen, with an Eat Pray Love ending. Live, this track is so much fun to play – the chorus is an absolute belter and all 5 of us give it everything we've got".

Emerging in 2017 from a ten-year friendship between Dom Hoban and Will Blackburn, the band soon blossomed into a five-piece group along with Charles Rishforth, Nicholas Griffith, and Ash Bundang. Having shared stages with the likes of Rolling Coastal Blackouts Fever, Alex Lahey, The Goon Sax, and Body Type, Bored Shorts have solidified their sound in the alt-rock audience, all whilst pushing the new direction of future Australian indie-pop.

Since their critically acclaimed debut EP, Looking Up, the band has spent the last three years prolifically but patiently writing, refining, and recording an assortment of tracks that have now culminated in Way Off!. Inspired by the likes of Parquet Courts, Rolling Blackouts Coastal Fever, and Aldous Harding, Bored Shorts have tapped into their own makings, and 'Common Connections' is a thought-provoking and infectious ode to warm indie instrumentalism, an element that has been showered in their musical catalogue. 'Common Connections' emerges from Bored Short's upcoming release Way Off!, and also arrives with the announcement of their signing with Australian rock label Spunk! Records.

'Common Connections' is out now via Spunk! Records,
buy/stream it here.


Pre-order Way Off! LP on vinyl here.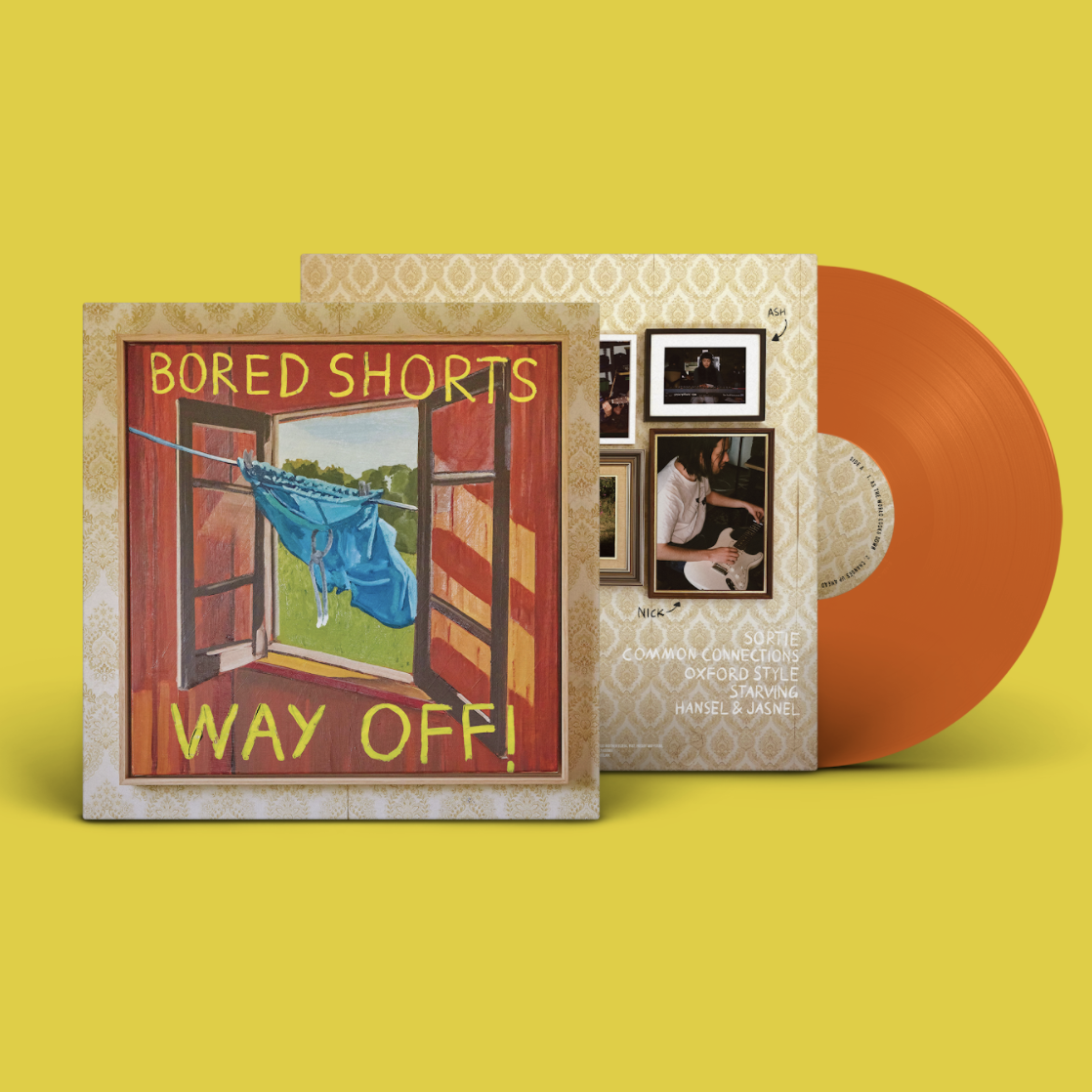 Stay connected with Bored Shorts:
Facebook | Instagram | Youtube | Unearthed | Bandcamp