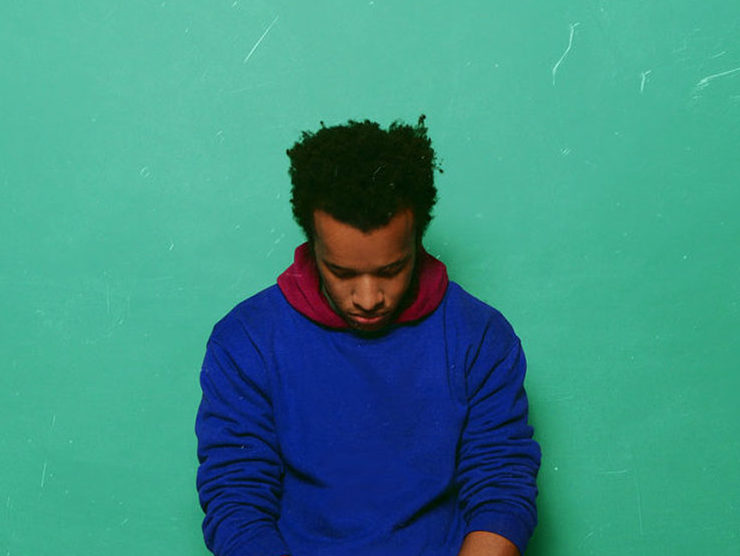 Cautious Clay shares new song 'Reasons'
The 24 year old Brooklyn artist CAUTIOUS CLAY today shares his new single 'Reasons' taken off his forthcoming EP set for release in early 2019. The track was co-written with Hudson Mohawk and Tobias Jesso Jr., and produced by Hudson Mohawk and Cautious Clay. Check it out on Pitchfork here or listen below.
'Reasons' examines the interwoven nature of pleasure and purpose and how these notions can relate to happiness and sees a significant sonic shift for Cautious. The track departs from the darker experimental R&B sounds of previous singles into a brighter, hard-hitting soundscape that still manages to compliment his soulful vocals and accent his lyrics.
Hillydilly says, "Cautious Clay's rapid rise to prominence has been incredible and justified. After his debut EP almost a year ago, he's been consistently dropping great music, and he continues on this trajectory with his latest single, 'REASONS'. The singer-songwriter has one of his catchiest songs to date in this one…"

'Reasons' rounds out a busy year for Cautious Clay who has in the last 12 months alone, released a slew of brilliant singles including 'Cold War', 'Joshua Tree', 'Stolen Moments', 'Juliet + Caesar' and more, completed a sold-out a run of headline shows across the US, collaborated with notable artists such as John Mayer, AlunaGeorge and Lil Silva, was featured on HBO's Insecure Season 3 Soundtrack, highlighted as a breaking artist by Zane Lowe on Beats 1, named a Soundcloud Artist to Watch in 2018, performed on NPR's beloved Tiny Desk video series, and garnered the attention of VIBE, The New York Times, Pitchfork and more.
With a North American headline tour this January, 2019 is set to be the biggest year yet for Cautious Clay.
'Reasons' is independently out now, buy/stream it now on
Apple Music, iTunes, Spotify, Soundcloud, YouTube and more.
Stay connected with Cautious Clay:
Official Website | Facebook | Twitter | Instagram
"A 24 year old with a very, very bright future ahead of him."
Zane Lowe, Beats 1
"A self-indictment delivered like an R&B love song."
The New York Times
"…a stunning, hushed lament that plays out like a lovers' quarrel about commitment (or lack thereof) that's still reeling long after the last words have been thrown…"
NPR
"This is about as close to an angel as you'll hear in the modern context."
Indie Shuffle
"…a meditation on human interaction in the age of dating apps and social media."
Pitchfork
"There's something special about him, and he keeps revealing new layers to his creativity that continue to pull us in."
Complex
"Cautious Clay continues to shine with new single "Crowned."
Hypebeast
"Cautious Clay is a name you'll want to keep on your radar."
Pigeons and Planes
"'Crowned' is ear candy for any listener but also serves as vitamins to the consciousness."
VIBE