Celina Sharma releases debut EP CECE
LISTEN TO 'LIGHTS DOWN' FT. IVORIAN DOLL & STONEBWOY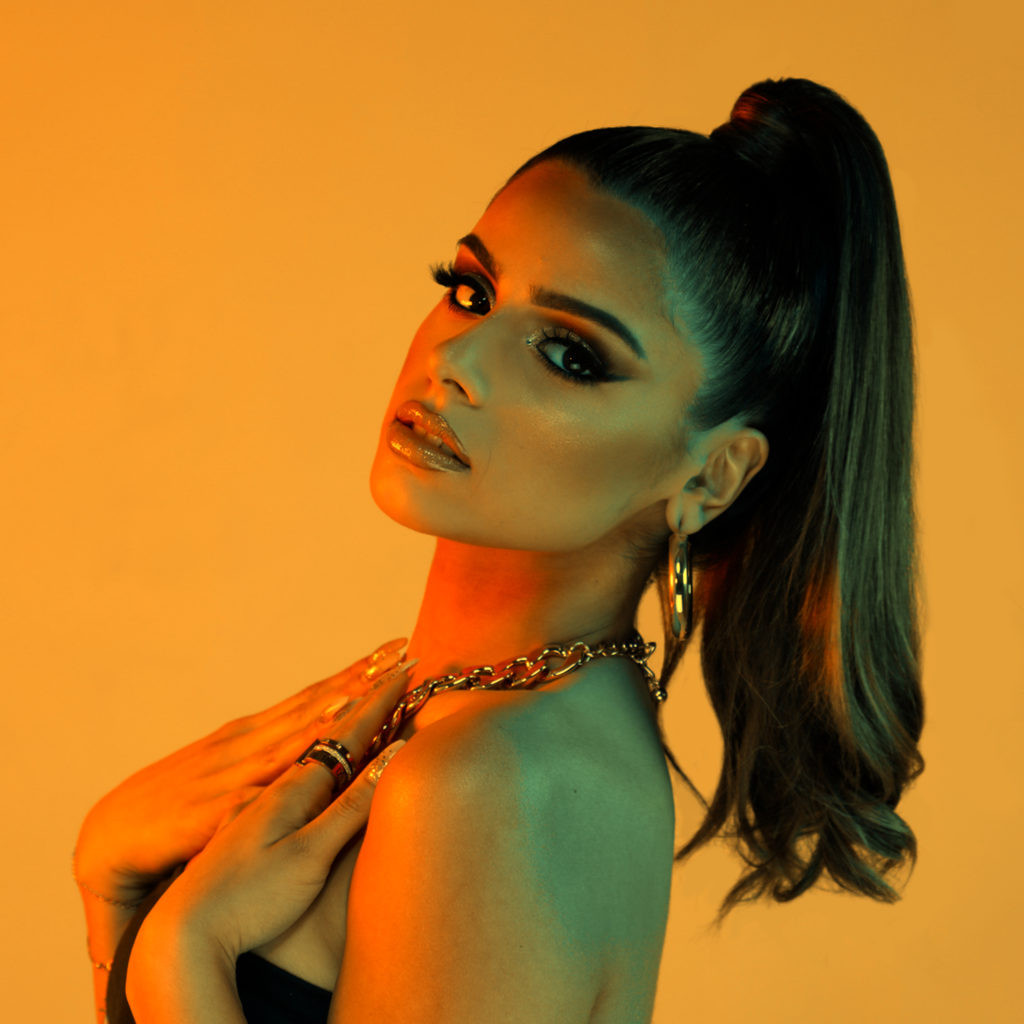 UK rising star Celina Sharma has just released her anticipated debut EP CECE, as well as new single 'Lights Down', featuring 'queen of drill' Ivorian Doll and Africa's dancehall icon, Stonebwoy. LISTEN HERE.
Her recent single 'Bad For You' demonstrated why there is so much excitement around Celina Sharma, and on CECE, the young musician continues to showcase her innate talent to create bright & brilliant pop-leaning R&B. Her sonic tapestry remains diverse – with the influence of soul queens such as Whitney Houston being easy to hear as much as the punchy, trap-inspired beats of her compatriots Ariana Grande or SZA are.
'Lights Down' sees Sharma's sleek vocals accompanied by Ghana's 'King of Reggae and Dancehall' Stonebwoy as well as the quick-fire bars of IvorianDoll. It's already been a festival hit this summer, with Sharma and IvorianDoll wowing the crowds at Wireless, Reading and Parklife festivals in recent months. Now, it's set to take over the airwaves.
Discussing the track, Celina reveals, "'Lights Down' is such a vibey feel-good song, I had so much fun writing it. I was in Los Angeles at the time, so I think the sun, beaches and good vibes of LA really put me in that place!"
The past few years have been life-changing for Celina Sharma. After making the difficult decision to relocate to the UK from Australia to pursue music full-time, the day before she was due to start her final year of high school, she instantly attacked the challenge with all her might and determination. It certainly paid off, as the Mugal Records signee left her imprint on the music industry via singles 'CHALO' and 'Lean On' (featuring Indian rapper EmiwayBantai) – with the latter achieving double-platinum status with support from the BBC's Asian Network, 1Xtra, and Radio 1.
It's not just the music industry that has noticed the talent of Celina Sharma. Oscar-winning director Chloé Zhao reached out to Celina to ask her to record the soundtrack for the forthcoming blockbuster Marvel movie ETERNALS starringAngelina Jolie and SalmaHayek. Plus with more music in the pipeline, cutting-edge collaborations and a headline UK performance already pencilled in for 2022, it's clear that CelinaSharma's rise to the top has only just begun.
"I guess in a way this EP has been a process of self-discovery", confesses Celina. "The project took over a year of songwriting and experimenting with different styles and sounds, whilst I personally was experiencing a wave of different emotions. CECE represents the other side of me, my alter ego that bears it all in regard to my personal feelings and situations I've experienced. I think some of these topics it touches on will be relatable to many!"
CECE is out now, buy/stream it here.
TRACKLIST
Lights Down (Ft. Ivorian Doll, Stonebwoy)
Bad For You (Ft. Rich the Kid)
24/7 (Ft. Harris J.)
Her Wrongs

Stay connected with Celina Sharma:
Facebook | Instagram | TikTok | YouTube