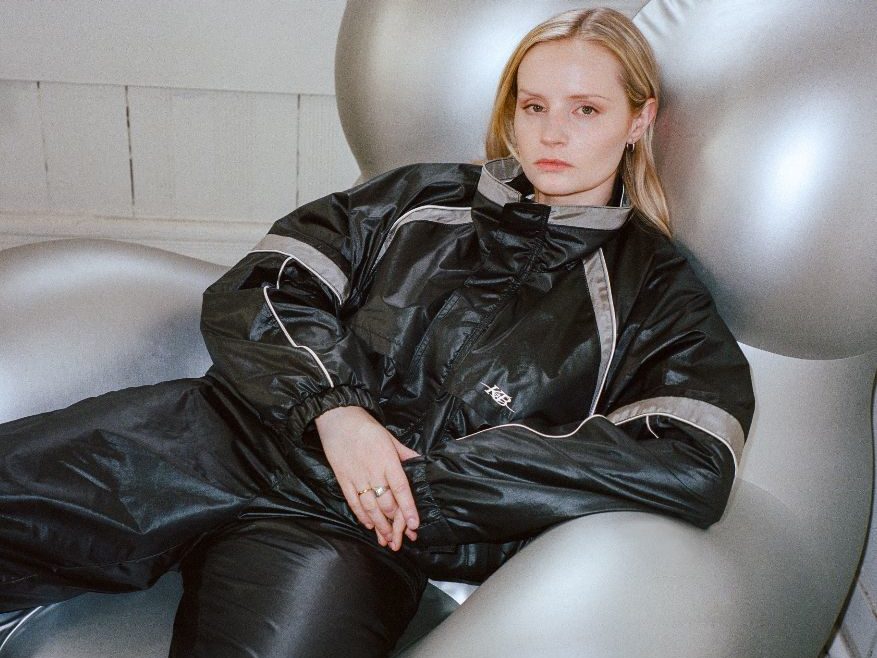 Charlotte Day Wilson shares deluxe version of debut album ALPHA
LISTEN TO NEW SONG 'EVEN IS THE LIE' + 'TAKE CARE OF YOU' REMIX FT. KING PRINCESS, MESHELL NDEGEOCELLO & AMAARAE
PRAISE FOR CHARLOTTE DAY WILSON
"Charlotte Day Wilson is a one-person powerhouse"
The FADER
"Sparse, moody R&B is Charlotte Day Wilson's signature"
ELLE
"Charlotte expertly pulls inspirations from jazz, R&B and soul
and what results is an atmosphere that is solely her own"
Hypebeast
"Wilson's voice is warm, like a slow soothing hum with a touch of soul"
Harper's Bazaar
"Blending elements of jazz, soul, folk and R&B, Wilson writes deeply personal lyrics
and delivers them with the expertise of a seasoned vocalist"
Complex
"Wilson's songs are plaintive and open, carried by the tenor of her voice – rich, smokey and smooth, textured like the depths of the ocean – and the wisdom they project"
Document Journal
"The immaculately mixed ALPHA is instead built on weighty writing and
daring arrangements in which Day Wilson stays front and centre,
never allowing the production to overshadow her presence."
Pitchfork
"Her debut full-length is all her—vocally forward and lyrically bare. The songs are centred
on Wilson's rich, soulful voice, giving her tracks the intimacy of a private performance,
while also boasting dense, artful production."
Bandcamp
"Wilson occupies a lane distinct from most burgeoning R&B stars and often
allows her soulful music to be the centre of attention."
Billboard
Today, Tkaronto / Toronto-based musician and producer Charlotte Day Wilson releases the deluxe edition of her breakthrough debut album ALPHA. LISTEN HERE.
The deluxe edition expands on the sonic narrative Charlotte introduced with the initial release of ALPHA by including an unreleased track 'Even Is the Lie' and the remix of 'Take Care of You' featuring King Princess, Meshell Ndegeocello, and Amaarae that was previously exclusively on Amazon. ALPHA (Deluxe) is out on all digital streaming platforms, with the vinyl edition of the album now available for pre-order. Charlotte Day Wilson will also embark on a headlining US tour in 2022. Full tour dates are listed below.
ALPHA is a euphoric blend of R&B, jazz, and soul music. The album amassed critical acclaim from the likes of Pitchfork, Billboard, FADER, Okay Player, and more. Charlotte made waves in the industry with the release of her debut EP CDW in 2016, along with her collaborations with BADBADNOTGOOD, Daniel Caesar, and Kaytranada. She made a return in 2018 with the poignant Stone Woman EP. Most recently, Drake sampled her song 'Mountains' in his track 'Fair Trade' (featuring Travis Scott) released on his album Certified Lover Boy. With the release of ALPHA, Wilson established herself as a worldwide name.
ALPHA (DELUXE) by Charlotte Day Wilson is out now,
buy/stream it here.
TRACKLIST
Strangers
I Can Only Whisper (feat. BADBADNOTGOOD)
If I Could
Lovesick Utopia
Mountains
Danny's Interlude
Changes
Take Care of You (feat. Syd)
Keep Moving
Wish it Was Easy
Adam Complex
Even is the Lie
Take Care of You Remix (Feat. King Princess, Amaarae & Meshell Ndegeocello)
2022 US TOUR DATES
Mar 2 – Anishinabe / Detroit
Mar 3 – Shikaakwa / Chicago
Mar 5 – Coaquannock / Philadelphia
Mar 6 – Nacotchtank Land / Washington DC
Mar 8 – Lenape Land / NYC
Mar 10 – Cherokee Land / Atlanta 
Mar 12 – Nermernuh Land / Dallas
Mar 13 – Atakapa Land / Houston
Mar 16 – Nuwuvi / Las Vegas
Mar 17 – Tongva Land / Los Angeles
Mar 20 – Tamaya / Santa Ana
Mar 21 – Chochenyo / Oakland
Mar 23 – Chinookan Land / Portland
Mar 24 – Si'ahl / Seattle
Stay connected with Charlotte Day Wilson:
Facebook | Instagram | Twitter | YouTube
ABOUT CHARLOTTE DAY WILSON

Charlotte broke into the industry with her 2016 highly praised single 'Work' on her debut EP 'CDW', which garnered more than 100M streams worldwide. Following her EP, Charlotte appeared on Daniel Caesar's Freudian with their song 'Transform' and BADBADNOTGOOD's 'In Your Eyes' as well as released her personal single, 'Doubt'. In 2018, Charlotte released 'Stone Woman' and 'Nothing New' and recorded for Spotify Singles at HOB Studios in Toronto, where she performed 'Doubt' and covered Dolly Parton's 'Here You Come Again'. Next in 2019, Charlotte released 'Mountains' co-written by Babyface with backing vocals from Daniel Caesar, and appeared on KAYTRANADA's Grammy-award-winning album Bubba with 'What You Need'. Charlotte released her self-produced songs 'Take Care of You' ft. Syd and 'Summertime' in 2020 and made her late-night debut on The Late Show with Stephen Colbert's #fPlayAtHome series playing 'Take Care of You' from her Toronto home. Having garnered 1.6+M Monthly Spotify Listeners and over 100+M streams worldwide, and receiving praise from Document Journal, COOL HUNTING, ELLE Canada, HYPEBEAST, PITCHFORK, THE FADER, HARPER'S BAZAAR, NPR, VICE, and more, she has made a name for herself.