Charlotte Day Wilson shares raw and reflective 'Changes' video
DEBUT LP ALPHA IS OUT NOW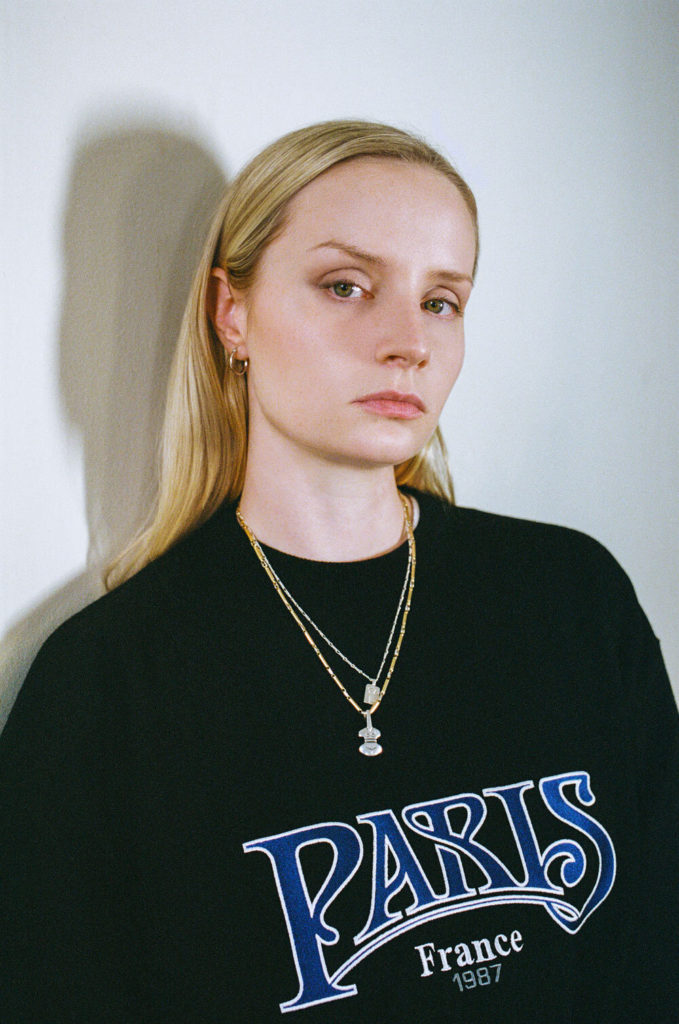 PRAISE FOR CHARLOTTE DAY WILSON
"Charlotte Day Wilson is a one-person powerhouse"
The FADER
"Sparse, moody R&B is Charlotte Day Wilson's signature"
ELLE
"Charlotte expertly pulls inspirations from jazz, R&B and soul
and what results is an atmosphere that is solely her own"
Hypebeast
"Wilson's voice is warm, like a slow soothing hum with a touch of soul"
Harper's Bazaar
"Blending elements of jazz, soul, folk and R&B, Wilson writes deeply personal lyrics
and delivers them with the expertise of a seasoned vocalist"
Complex
"Wilson's songs are plaintive and open, carried by the tenor of her voice
– rich, smokey and smooth, textured like the depths of the ocean –
and the wisdom they project"
Document Journal
"On her debut album, the Toronto singer-songwriter and producer draws variously from gospel, folk, and adult-contemporary influences; no matter the style, every song is a showcase for her powerful voice"
Pitchfork
Toronto-native artist and producer Charlotte Day Wilson today releases a stunningly raw and reflective visual in support of 'Changes', a standout off her critically acclaimed debut album, ALPHA, out now via Stone Woman Music. WATCH HERE.
Directed by award-winning frequent collaborator Kevan Funk, the 'Changes' video is a continuation of the 'Keep Moving' and 'If I Could' videos and the queer cinematic series for ALPHA, a compelling exploration of self-discovery and earnest declarations, recollecting Charlotte's inner struggles of love, growing, and breaking that she's finally speaking to in a greater way.
Charlotte shared the first single, 'If I Could', from her new LP in May, and premiered on Annie Mac's BBC Radio 1 show. The track was launched with a clip co-directed by Charlotte and Kevan Funk, which features spoken word from poet, musician, and fellow Canadian artist Mustafa showcasing Texan bull riders' changing faces and identities. Charlotte's recent single 'Keep Moving' was featured as the face of Spotify's inaugural EQUAL campaign playlist and is another immensely moving and deeply personal clip with the visual further telling the story of ALPHA and boldly commencing Charlotte's new era.

ALPHA has amassed Charlotte an even larger dedicated fanbase and has achieved over 40+M streams since its release. Charlotte made waves in the industry from her 2016 release of her debut EP CDW (which has garnered more than 100M streams in total) and through her work with friends and collaborators BADBADNOTGOOD, Daniel Caesar, and Kaytranada. Charlotte returned in 2018 with the poignant EP Stone Woman. She has garnered 1.8+M Monthly Spotify Listeners and over 150+M streams, truly making a name for herself.

ALPHA LP
Charlotte Day Wilson
Buy or stream it here.
Stay connected with Charlotte Day Wilson:
Facebook | Instagram | Twitter | YouTube
ABOUT CHARLOTTE DAY WILSON
Charlotte broke into the industry with her 2016 highly praised single 'Work' on her debut EP 'CDW', which garnered more than 100M streams worldwide. Following her EP, Charlotte appeared on Daniel Caesar'sFreudian with their song 'Transform' and BADBADNOTGOOD's 'In Your Eyes' as well as released her personal single, 'Doubt'. In 2018, Charlotte released 'Stone Woman' and 'Nothing New' and recorded for Spotify Singles at HOB Studios in Toronto, where she performed 'Doubt' and covered Dolly Parton's 'Here You Come Again'. Next in 2019, Charlotte released 'Mountains' co-written by Babyface with backing vocals from Daniel Caesar, and appeared on KAYTRANADA's Grammy-award-winning album Bubba with 'What You Need'. Charlotte released her self-produced songs 'Take Care of You' ft. Syd and 'Summertime' in 2020 and made her late-night debut on The Late Show with Stephen Colbert's #fPlayAtHome series playing 'Take Care of You' from her Toronto home. Having garnered 1.6+M Monthly Spotify Listeners and over 100+M streams worldwide, and receiving praise from Document Journal, COOL HUNTING, ELLE Canada, HYPEBEAST, PITCHFORK, THE FADER, HARPER'S BAZAAR, NPR, VICE, and more, she has made a name for herself.