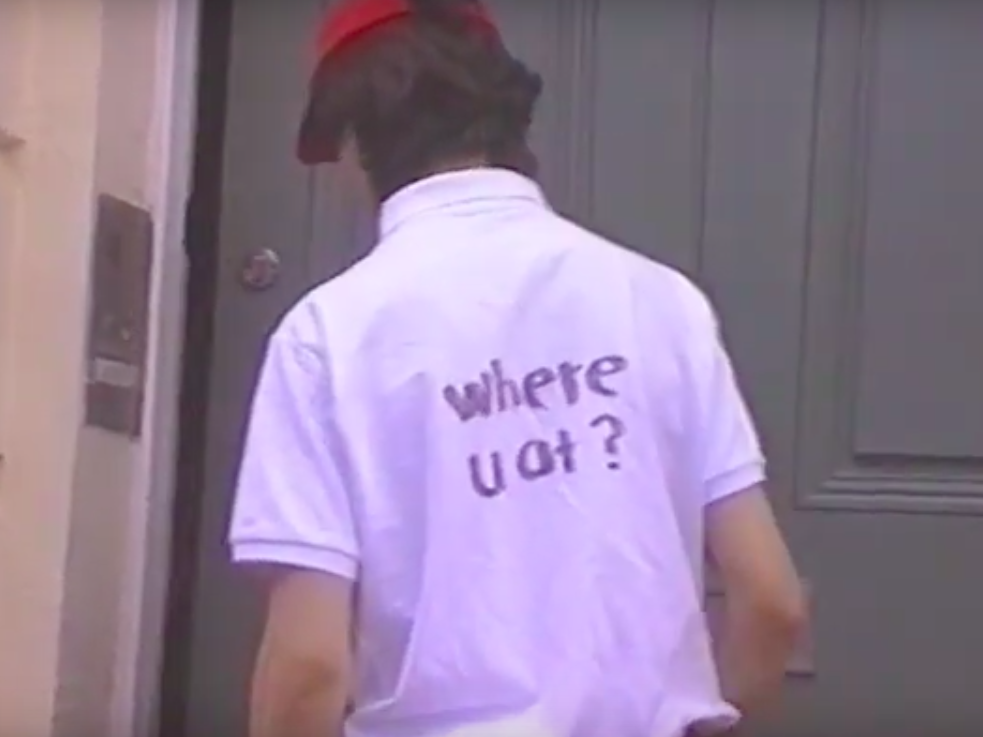 Chinatown Slalom gift us with a new video for 'Where U At?'
Today Liverpool based group Chinatown Slalom share a new video for 'Where U At?' a single off their debut release from June this year, Who Wants To Be A Millionaire?. Watch the video in full HERE.
The clip riffs on 90's lo fi aesthetics with shots of the group rehearsing with trippy visuals, all the way to jumping around on cereal boxes as miniature versions of themselves. Member of the group, Liam shared with The Fader that "It's a play on The Borrowers ['90s movie about a four-inch-tall family]. The theme is hidden and revealed as we're being chased around our house by these tiny little men."
The humour of the group shines throughout the video, as band member Mikey comments "We also just wanted to get in front of a green screen and act like weirdos." Shot in the shared house of the band members, the DIY approach and sincerity of Chinatown Slalom both in sound and visuals is hard to ignore.
Who Wants To Be A Millionaire? is available to stream/download now.
CHINATOWN SLALOM – WHO WANTS TO BE A MILLIONAIRE?
1. Dr Marvelo & His Best Friend Corkie
2. Every Minute of the Day
3. Where U At?
4. Just Love
5. Ricky's Song
6. Bullets on a Screen
7. 8.30
8. Dreams
9. Who Wants to be a Millionaire?
10. People Always Say What They Want
Stay connected with Chinatown Slalom: