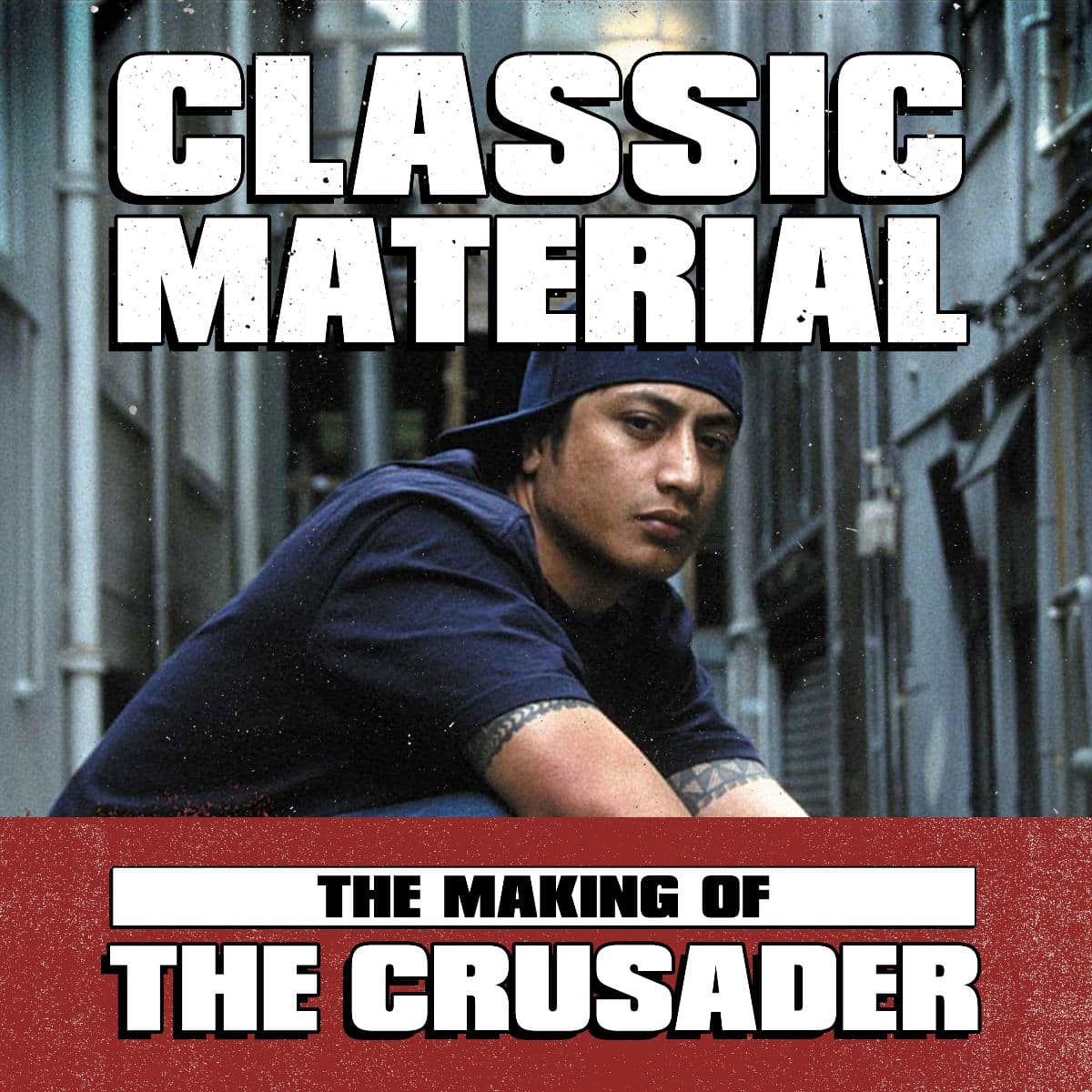 Classic Material Podcast returns for Season Three
July 6 2023
'Classic Material: The Making of The Crusader' is out now, stream here
Highly anticipated documentary podcast series Classic Material returns for Season Three, exploring the making of Scribe's The Crusader. LISTEN TO CLASSIC MATERIAL SEASON THREE HERE.
2023 marks the official 50th anniversary of the birth of hip-hop. As the world celebrates the birth of today's most popular music genre, born out of The Bronx, New York, Class Material continues to tell the story of hip hop in our part of the world via the Classic Material podcast. Having delivered previous seasons dedicated to 360's Falling & Flying album and Bliss N Eso's Day of the Dog album respectively, for the third season of Classic Material, we cross the Tasman for a deep dive into the making of the album that changed the way hip-hop was perceived in both New Zealand and Australia.
With his 2003 album The Crusader, Scribe put the local scene on his back and created a future in which rappers from Australia and New Zealand could make a living off hip-hop. But, just as he created opportunities for so many, the album came at a heavy personal cost for Scribe. 'Classic Material: The Making of The Crusader' features interviews with Scribe, P-Money, Savage, David Dallas and Ladi6. Classic Material is presented by G-Shock.
In the first episode of 'Classic Material: The Making of The Crusader', we trace Scribe's early days, going way back to primary school, and riding with the Christchurch MC as he discovers hip-hop, connects with like-minded people across the country and, ultimately, links with P-Money with a view to releasing music.
Episode Two looks into the individual journeys of Scribe and P-Money had put them on a collision course, leading up to the moment they connected in the studio. On just their first day of recording for The Crusader, the duo creates two of the biggest tracks in New Zealand history.
After connecting years earlier and experiencing a long journey to get to the point of working together in the studio, Scribe and P-Money were able to record The Crusader in just a matter of days. The album was an instant success, but as we find out in Episode Three, people always want more, and that can have both beautiful and ugly, consequences.
Classic Material seasons 1-3 can be listened to via all major podcast platforms.