Coconut Cream announce debut EP + share pensive new single 'Safety Net'
'WHAT KIND OF MUSIC DO YOU LIKE TO LISTEN TO' EP OUT FEB 18 2022 VIA BROTH RECORDS
PRAISE FOR COCONUT CREAM

"Summery indie pop"
NME Australia

"Coconut Cream deliver a spellbinding, rose-coloured, pop-laced journey down memory lane"
Atwood Magazine

"All their strengths come together, and everything really falls into place"
Pilerats

"Listen to this 5 times and you'll be head over heels I promise!"
Declan Byrne (triple j)

"Coconut Cream big things ahead? Signs look good"
Tommy Faith (triple j Unearthed)
Today, Eora / Sydney four-piece Coconut Cream are delighted to announce the release of their debut EP, What Kind Of Music Do You Like To Listen To, set for release 18 February 2022 via Broth Records. With the news they share their latest single 'Safety Net'. LISTEN HERE.

Compared to the bustling 'Your Drug On Computers', Coconut Cream's latest single 'Safety Net' is the comedown, trading in sweeping guitars and towering vocals for gentle, enchanting affection. With a faint tempo, 'Safety Net' recounts a relapse of sorts – a return to familiarity, a relationship of the past, for emotional support. Vocalist Astari reveals "The song essentially alludes to reuniting with someone from a past relationship and this, in turn, provoking a mixed response. The lyrics in Safety Net are acknowledging the immense importance of that person/relationship but also coming to terms with the fact that it's not meant to be."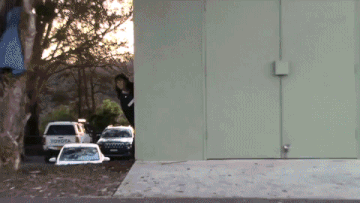 WATCH: 'Safety Net' (Official Video)
Produced by Tim Fitz of Middle Kids fame, 'Safety Net' adds another dynamic layer to Coconut Cream's catalogue, meticulously perfected with each chord, tom fill and subtle but captivating crowd interaction that has seen the band as regulars on the local live circuit – COVID-permitting – adding graduate headliner's of the Lansdowne to their live music resume earlier this year. The result is a window into the cultivation of that hustle, now manifested in their debut EP, showcasing a dexterity to cater to alternate moods, energies and tempos with a maturity beyond their years.

Astari Mudana, Jasmine Tan, Chad Kennedy and Oscar Saran are Coconut Cream, who together breathe fresh air into their iteration of soaring indie-rock reminiscent of Stella Donnelly, Ruby Fields and Jay Som. Since first meeting at the Sydney Conservatorium of Music, their connection formed over a mutual love of their craft, bonding quickly through jam sessions that soon turned into studio time. In the two years since, the four-piece have steadily drip-fed listeners with releases that have taken the band to stages shared with Spacey Jane, Middle Kids, IVEY, Annie Hamilton and more.

Intimate and personable lyricism runs deep through Coconut Cream's music, complete with a visceral ability that immediately transports you right back to those same experiences of your own with love and loss – a knack only possible from a writer both close enough 'to it' and removed far enough 'from', to be able to trace the idiosyncrasies of each moment with enough detail for retrospect to illustrate just as closely. This is what Coconut Cream strive to share with their debut EP, a bustling introduction that begs for more.
COCONUT CREAM
What Kind Of Music Do You Like To Listen To
Debut EP out 18 Feb 2022
via Broth Records
'Safety Net' is out now via Broth Records, buy/stream it here.
Stay connected with
Coconut Cream: Website | Facebook | Instagram | Twitter | YouTube | triple j Unearthed
Broth Records: Website | Facebook | Instagram