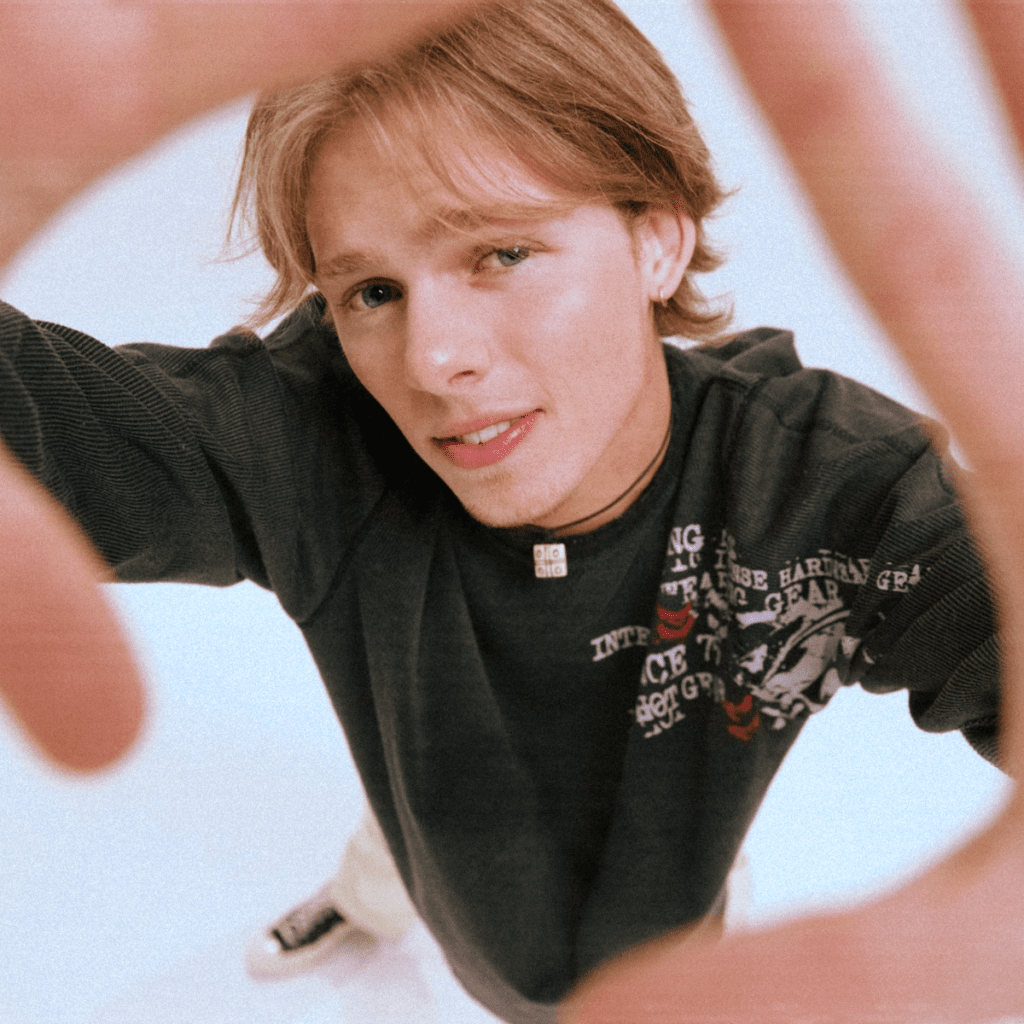 Cody Jon returns with hook-heavy earworm 'Dirty Dancing' ft. Charley, out now via Saint Lucky Records
July 15 2022
PRAISE FOR Cody Jon
'dirty dancing' is out now, buy/stream it here.
Today, Eora-based burgeoning pop star Cody Jon returns his latest single 'dirty dancing (ft. Charley)', out now via Saint Lucky Records. LISTEN HERE + WATCH HERE.
Since bursting onto the scene with 'Becky's Plan', Cody Jon introduced the world to his temporal mish-mash – having grown up through the 2010s, raised on the music of the 80s, inspired by the hits of the 90s and the visual aesthetic of the 2000s, Cody makes bedroom music "big" through his left-of-centre gems.
Cue 'dirty dancing', a hook-heavy earworm with a classic pop underline, honing in on his brand of crystallised lyricism and serendipitous vocals to pay homage to the original Emile Ardolino-directed film – just Cody Jon-ified. Featuring the bubbly vocals from fierce collaborator Charley, Cody shares that the track is a "true story about my first night out; met someone, we absolutely burnt up the dance floor, the next week we ran into each other three times in completely different locations. It was awesome. Charley, Oscar and I wrote this track a few days later, it naturally became a duet with Charley singing the other perspective. Definitely one of my favourites". He elaborates, explaining "I always start with the beat first and go from there, with this one I wanted something lazy and wompy that you could still dance to." 
The single also comes with a Y2K-inspired music video featuring Charley, which was conceptualised by Cody himself and directed by Sean Higgins. With a steady string of goldmine singles in his back catalogue, Cody Jon has worked to build a considered discography, crafted with crystal-clear storytelling that surveys real-life experiences and the realities that come in tow. Following the release of 'Becky's Plan', Cody Jon has amassed praise across radio and online tastemakers, across The Music and Purple Sneakers, alongside widespread support from triple j, triple j Unearthed, iHeartRadio,  and MTV among others.
Cody's artistry is motivated by the communion of song and movement of dance, performing since age 5. Whether inside his bedroom or during time spent at his parents' South Sydney dance studio, his creative spirit is laced with Tamagotchi's, Nintendo DS', Avril's Sk8ter Boi, boy bands, and more. But dig a little deeper and you find more than a retro gimmick, with his tasteful references akin to the 'new nostalgic' recently popularised  by PinkPantheress. Cody Jon has also announced he will be bringing his unbridled power pop to the stage this July in support of Tai Verdes.