Creative multi-hyphenate Pookie exhibits dynamic flow on new single 'TALKIN DIS DAT'
Photo by Marija Ivkovic
September 1 2023
PRAISE FOR POOKIE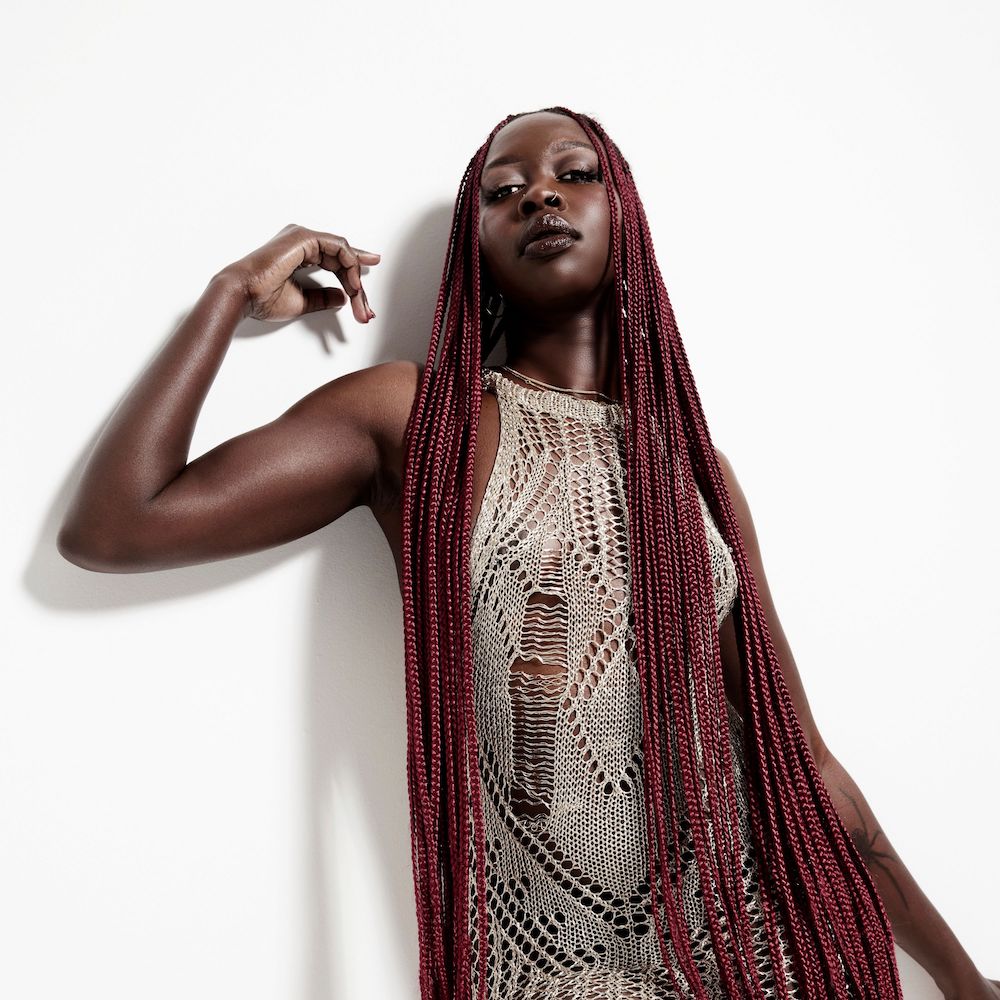 'TALKIN DIS DAT' is out now, buy/stream it here.
POOKIE, rapper, producer, songwriter and DJ, today shares her latest single 'TALKIN DIS DAT', warming up her industry showcases at BIGSOUND and SXSW Sydney respectively. LISTEN HERE.
On 'TALKIN DIS DAT', POOKIE debuts previously uncharted sonic territory and production through drill, footnoting the genre's first ladies across continents in Lola Brooke to Ivorian Doll, to the ferocity of local frontrunners Mulalo and Tkay Maidza. Just as comfortable bouncing to funk and RNB as she swings on corrosive rap, POOKIE illustrates her refusal to be anticipated or boxed in.
Produced by acclaimed producer Solo with production sampling from GRAMMY Award-winning artist Jay Cooper, 'TALKIN DIS DAT' first took shape at a songwriting camp at leading production space, Studios 301, in the presence of peers Milan Ring, Melodownz, Glo and others. In her own words, POOKIE explains, "Having never rapped on a Drill beat prior, TALKIN DIS DAT is a testament to my endless rap capabilities, I'm not one to be questioned. This song was a way to have fun exploring the world of music and exercise stepping into a different character."
The project of Nairobi-born, Boorloo / Perth raised, Naarm / Melbourne based, Aćol Agaar Apollo, at age seven her family migrated to Australia where she was introduced to Missy Elliot and the world of hip hop music at large. Galvanising that love with the exhibition of her South Sudanese roots and Dinka culture through art and music, POOKIE was born.
More than just a vessel for self-expression, POOKIE's artistry bridges her experiences and authentic representation as a Black African woman with the dispossession and subjugation of living in the South Sudanese diaspora in Australia – all with fearless grace and a shape-shifting ability to harness and present any character. In 2014 she found a kinship in the Naarm / Melbourne scene of Africa creatives boldly celebrating their culture.
With the embrace of like-minded creatives, she went on to showcase her art, pick up spoken word poetry and curate events locally that empowered Black femme creatives. Shortly after POOKIE formally trained in music production and started her own band, taking the community by storm with the chokehold of her self-produced debut 'Tuesday' leading to the drop of her debut album FLick in 2019.
Universally praised by triple j and Unearthed, community radio nationally and tastemakers as wide as Vogue and To Be Magazines, to Acclaim, Pilerats, AUD$ and many more as a fresh face in the hip hip and RNB landscape; support similar trailblazers in Eliza Rose, Denzel Curry, Fatboy Slim on stage amongst Groovin' The Moo, Meredith, Boiler Room and others, the POOKIE take over is real.