Daffodils announce new EP + new single 'How Do You Know?'
STAY THE NIGHT EP OUT JUNE 17
+ TOURING AUSTRALIA THIS APRIL ALONGSIDE THE LAZY EYES SUPPORT
PRAISE FOR DAFFODILS
"Certified earworm"
Frankie Magazine
"Energetic"
Coup De Main
"Gloomy synth-pop vibe"
Sniffers
"Refined songwriting and production"
Purple Sneakers
"Introspective and reflective lyricism"
MILKY
Aotearoa / NZ-based indie four-piece Daffodils todayshare the news of their forthcoming EP Stay The Night, set for release on 17 June. With the announcement, they also share their new single 'How Do You Know?'. LISTEN HERE.

Following last year's 'House Across The Street', Daffodils enter the new year with 'How Do You Know?', complete with their sentimentally vintage sound, they channel the familiar 80's new wave through an atmosphere that builds on fresh percussion, pop-laced keys and reverberating vocals, highlighting their distinctive brand of music that is equally introspective and reflective.

On the track, the band reveal that "How Do You Know? is about finding substances as a way of coping with the shit that life throws at you, and how easy it is to fall into a cycle of dealing with things by just tapping out of reality. It's easy to push people away when you're convinced that you're capable of solving all your problems on your own, and this song kind of looks at how it feels when you're stuck in that cycle."

Daffodils are one of those bands that everyone thinks they discovered first. Since emerging in 2016 after meeting at a 1975 concert, the project of Isaac Keating, Jade Bryham, Louis Graham and Theo Spike Salmon has won hearts and warmed up stages for international artists Foals and Orville Peck, as well as share festival lineups including Laneway Festival, Nest Fest and Rhythm & Vines with the likes of Rex Orange County, Clairo and Parquet Courts.

Pairing tender and brooding lyricism with youthful instrumentalism, Daffodils continue their trajectory that has garnered support across FBi Radio. 2SER, RTR FM and Edge Radio, with fans hailing from their homestead in Aotearoa / New Zealand and beyond. On their forthcoming second EP Stay The Night, Daffodils explain it "is about things changing, losing people, and learning from the things you do when you're younger. It's about my experience with how hard it is to let stuff go, and how hard it is to detach yourself from regrets and painful parts of the past, which often tend to overwhelm all the good things that happen. Each song is kind of a different introspection, about different aspects of growing up."

They have also announced they will be making their Australian live debut with forthcoming performances along the east coast this April, supporting The Lazy Eyes in Naarm/Melbourne at the Northcote Social Club alongside a string of Eora/Sydney appearances at The Royal in Bondi and The Vic On The Park in Marrickville. More details and ticket information below.

DAFFODILS
Stay The Night
EP out 17 June 2022

'How Do You Know?' is out now, buy/stream it here.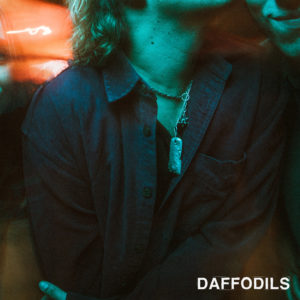 TOUR DATES
Thu April 21 – The Royal Bondi, Eora / Sydney (FREE ENTRY)
Fri Apr 22 – The Vic On The Park, Eora / Sydney (FREE ENTRY)
Sat Apr 23 – Northcote Social Club, Naarm / Melbourne* (TIX)

*supporting The Lazy Eyes

Stay connected with Daffodils:
Instagram | Facebook | Twitter | YouTube | Soundcloud