daine pens a love letter to New York City in new single 'Bite Back'
September 8 2023
PRAISE FOR daine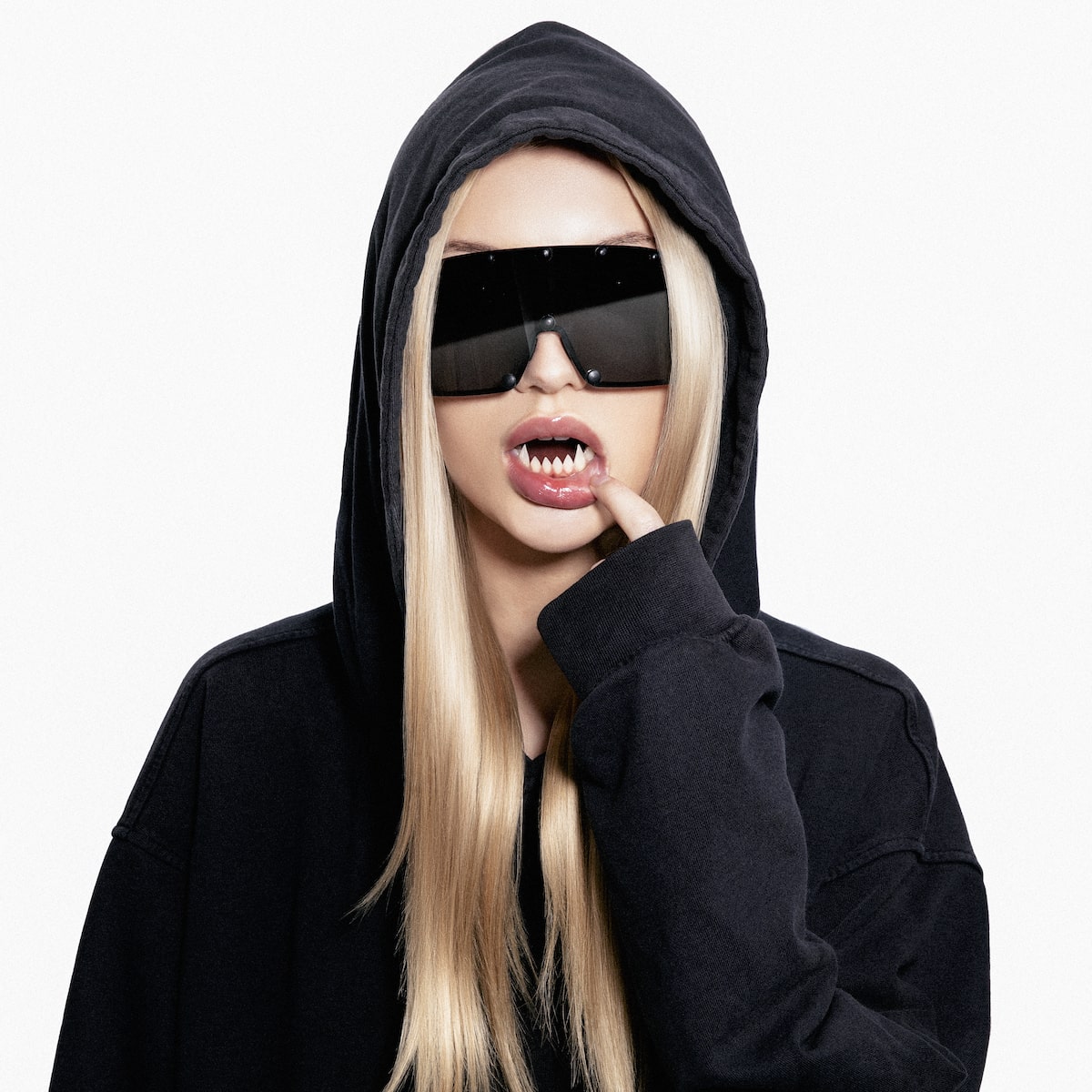 'Bite Back' is out now via Warner, buy/stream here.
Following from their Shapeless (Mixtape) earlier this year, daine returns with a new single, the pulsing 'Bite Back'. LISTEN HERE.
daine, already renowned for a malleable sound that defies boundaries, now takes a dive into New York City's vibrant underground. With a history of echoing voices from diverse sonic worlds, from pop to ambient, daine's newest release, 'Bite Back', is a sizzling, nocturnal hymn tailored for the city's dusky after-hours.
The track, reminiscent of the early 2000s but with a modern pulse, captures the raw, unfiltered essence of the city's nightlife – a grungy club anthem that delves into themes of hedonism, the allure of egotism and the raw escapism found in drug use. It stands as a gritty ode to unapologetic nights shared between your inner circle. The song's sentiment is perfectly encapsulated by the evocative cover art crafted by the talented long-time collaborator Hannah Diamond, capturing the spirit of the project's f*ck you sentiment with a playful energy.
As daine continues to navigate and redefine the music landscape through their own personal lens, this track is an emblem of the artist's evolution and a love letter to NYC's timeless club culture.
daine continues to ignite imaginations globally with a wildly varied output across their burgeoning career, cemented through their debut release Quantum Jumping ad follow-up mixtape Shapeless. With releases including the triple j favourite 'New Ground', the fierce 'IDC' and glitch-laden, Dylan Brady of 100 Gecs produced hyper pop of 'boys wanna txt' to the emotionally-charged 'Stay Close', tongue-in-cheek dayglo pop of 'boythots' and metal-infused electronica of 'Salt' ft. Bring Me The Horizon's Oli Sykes, daine's dynamic output has typified their music as the soundtrack to a generation equipped with postmodern, ever-expanding tastes.
An artist set on laying multiple elements of their personality on display for the world to see, daine's ever-expanding sonic universe is one for people of all walks of life to immerse themselves in, simultaneously finding something they can relate to. While their music maintains an otherworldly sensibility, daine's spiritual and sonic transformation will be complete, ushering in a powerful, direct, and impossible-to-resist new era.