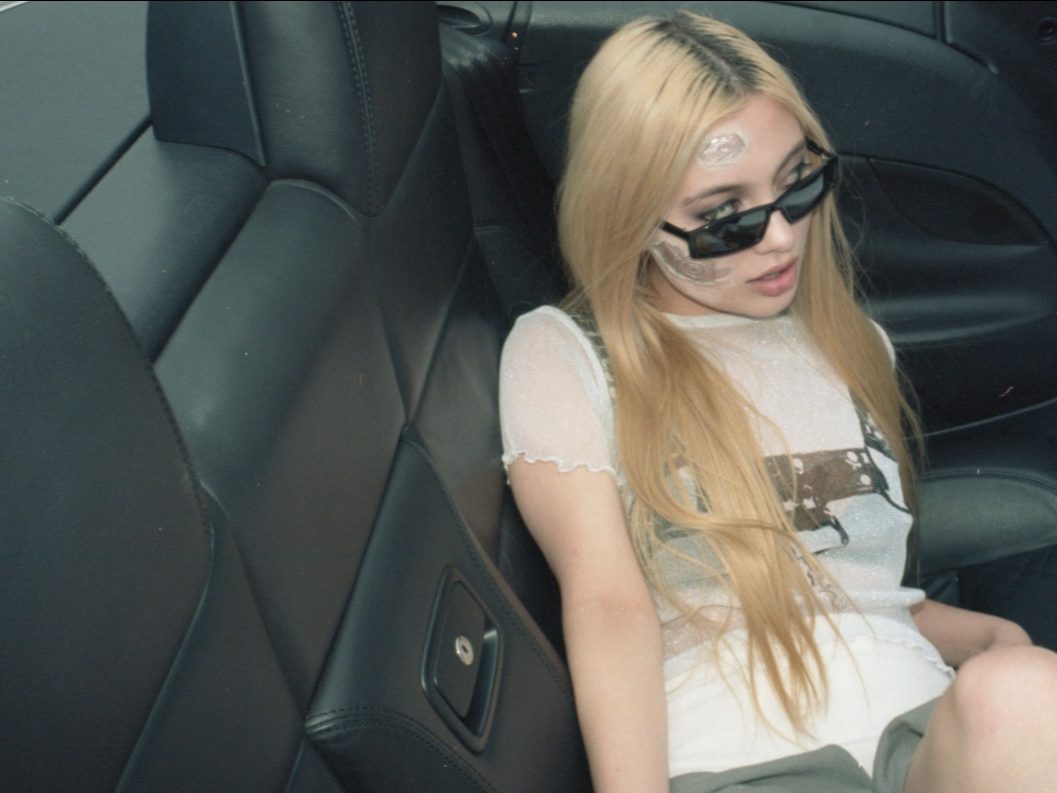 daine rises above negativity on new release 'New Ground'
DEBUT MIXTAPE QUANTUM JUMPING OUT MARCH 18
ACCLAIM FOR DAINE
"A future emo icon"
NME
"Teen angst's freshest voice"
V Magazine
"It feels healing and painful; like looking directly at a solar flare"
The Guardian
"A nihilistically detached voice"
The FADER
"Daine's creative spin on such a distinctive sound evokes an irresistible nostalgia"
Pigeons & Planes
"The shimmery, futuristic sound of Daine is unmistakeable — because
there's nothing quite like it currently being made"
Vogue Australia
daine, the rapidly ascending voice in the alternative and electronic pop scenes, today shares the latest taste of her forthcoming debut project, Quantum Jumping out on March 18, in the form of her new single 'New Ground'. LISTEN HERE.
A marked departure from the melancholic sonics of her previous releases, 'New Ground' takes on a redemptive tone, with daine addressing those who left her behind while providing a new twist on nostalgic lyrical tropes of second-wave emo. Worked on in collaboration with Seattle emo stalwart Into It. Over It., the track ranks among one of the more upbeat in daine's canon, allowing her to spotlight another element of her songwriting talent while expanding the sonic landscape of what's possible with her sound. Her signature reverberated guitar picks are offset by an uptempo drum track that is punctuated only by daine's disaffected yet impactful vocal and a pair of blazing guitar solos that take the track to a powerful new level.
As an artist who found her audience within the COVID-19 pandemic thanks to her consistent output and her Nocturne online parties which have featured the likes of Charli XCX, Oklou, umru and more, daine has become a guiding voice in the hybrid scene of creatives who are splicing their diverse tastes and talents for a truly postmodern take on contemporary music. This March, daine will finally release her debut mixtape Quantum Jumping, featuring a chronological timeline of the very first songs she wrote at the age of 16, including 'Cemetery Dreams' and 'IDC', the release charts a burgeoning artist growing in real-time, finding her own source of expression and finding her own space in a world she felt ostracised within.
'New Ground' is out now via Warner, buy/stream it here.
Stay connected with daine:
Website | Instagram | Twitter | Youtube | TikTok | Soundcloud