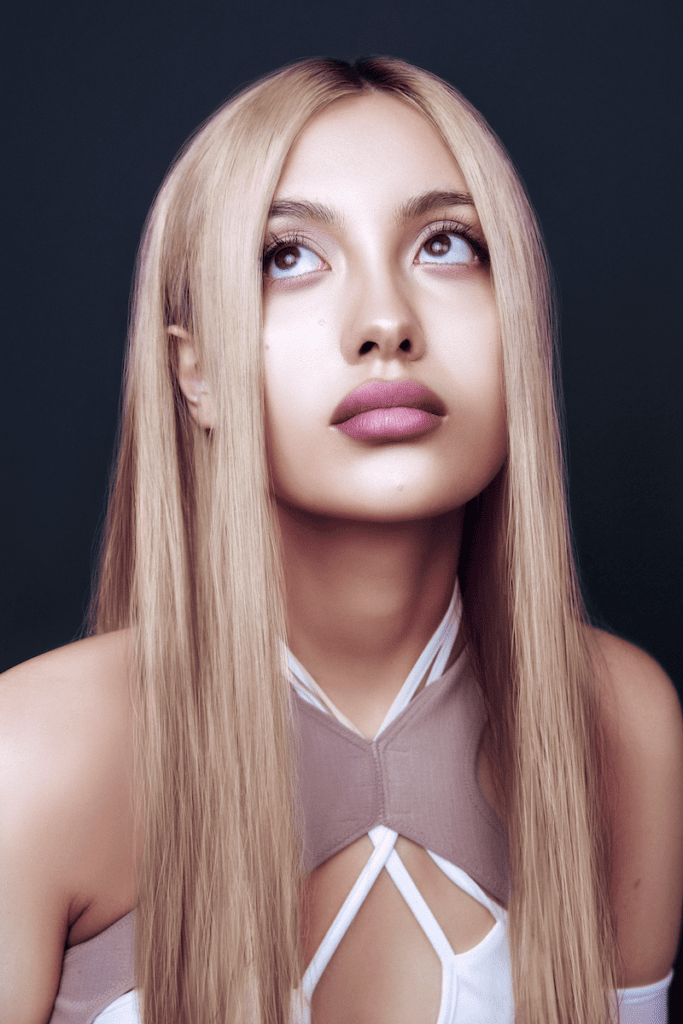 daine shares textured new release 'Dragging'
Photo by Hannah Diamond
July 14 2022
PRAISE FOR daine
'Dragging' is out now via Warner, buy/stream it here.
"Future emo icon" (NME), daine today continues their steady stream of new music with 'Dragging'. LISTEN HERE.
Released in tandem with the shoegaze-inspired 'Sleepwalking', 'Dragging' arrives too produced alongside regular collaborator Lonelyspeck ('Salt' + 'Ascension') as well as guitar from blvu. Where the former mused on the dazed feeling of separation after separating from someone you care about, 'Dragging' continues on these lovelorn themes, highlighting the dragged feat, wasted time and anxieties that permeate your thoughts in the lead-up to a final decision, culminating in a cathartic broken-beat, breaks crescendo.
Lo-fi in spirit but bold in production, today's A+B side release sees daine successfully straddle guitar-driven and hip-hop-inspired soundscapes that highlight their affected vocals. Together, both 'Sleepwalking' and  'Dragging' platform a more textured, considered approach to daine's incredibly mature craft, conveying isolation for the greater good in a way that feels completely unique to them while maintaining the signature features that made them so beloved in the first place; midwest emo-inspired guitars, piercing lyricism and an immersive vocal tone.
After 18 months of fervent anticipation, May 2022 saw daine unveil their highly anticipated debut project Quantum Jumping. A seven-track self-professed "tombstone to her adolescence", the project charted a chronological timeline of the first songs they ever wrote; providing a fascinating insight into the natural songwriting talent and innovative capabilities of one of the world's most confounding young talents. Singles such as 'Cemetery Dreams', 'Weekends' and triple j favourite 'New Ground' directly flew in the face of previous releases like the Dylan Brady of 100 Gecs produced 'Boys Wanna Txt' and 'Salt', their collaboration with rock icon Oli Sykes of Bring Me The Horizon, showcasing a more tender facet of their creativity while intriguing the listener as to where they may go next.
Fresh off the back of their debut live shows abroad, including a sold-out headline date in London, as well as two supporting mentor Charli XCX for her highly sought-after "all eras" shows, the personal diary that daine has been writing through their music has continued to receive worldwide recognition. As they begin their next chapter, 'Sleepwalking' / 'Dragging' acts as a staggering example of just how devastating and gratifying their creativity can be. If the last 18 months were a show of daine's incandescent promise, their future is set to consolidate that excitement with a catalogue of unpredictable and richly diverse works that are set to expand the horizons of pop and alternative music as we know it.