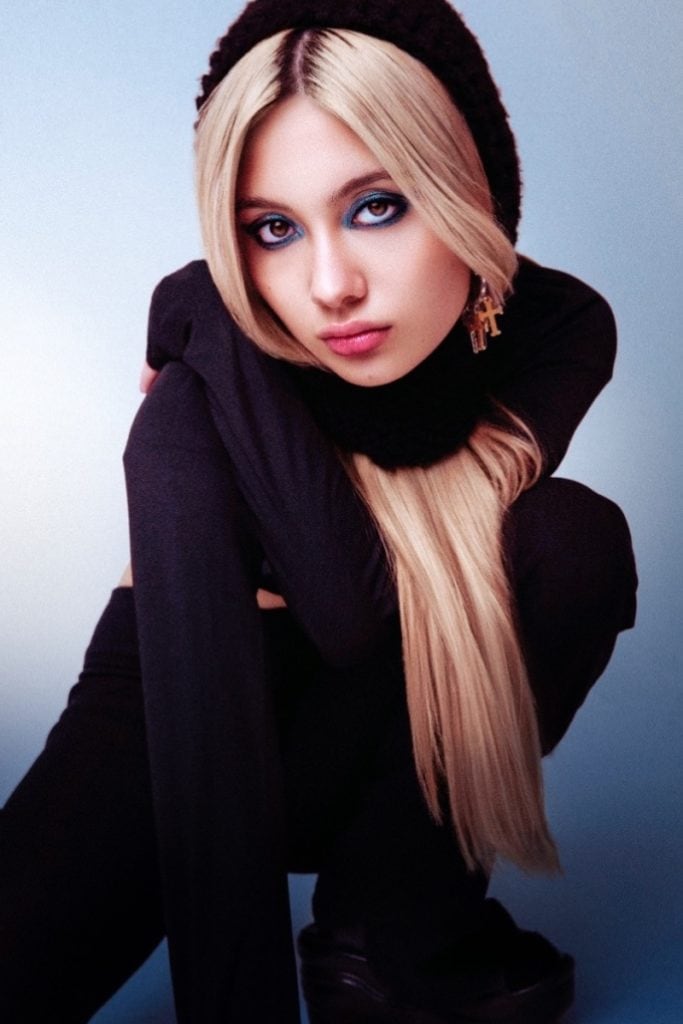 daine subverts stereotypes with the addictive 'boythots'
Photo by Hannah Diamond
August 11 2022
PRAISE FOR daine
'boythots' is out now via Warner, buy/stream it here.
Ascendant star daine drops highly anticipated fan favourite, the anthemic 'boythots' out today. LISTEN HERE.
Naarm / Melbourne based emo-pop artist daine is an artist that, while growing in real-time, has delivered on every inch of hype bestowed on their diverse, emo-inspired creations so far. Singles such as 'Cemetery Dreams' and 'Weekends' have directly flown in the face of previous releases like the Dylan Brady of 100 gecs produced 'Boys Wanna Txt' and 'Salt', their collaboration with rock icon Oli  Sykes  of Bring Me The Horizon, showcasing a more tender facet of their creativity while intriguing the listener as to where they may go next. After the shoegazed affected singles 'Sleepwalking' and 'Dragging', today daine injects some relentless energy into their sound with 'boythots'.
Creating a months-long storm online after snippets of the track emerged from their London headline show and dates supporting mentor Charli XCX's all-era shows, 'boythots' is an explosion of table-turning pop that gives men a taste of their own medicine. Exploring daine's own lifestyle since finding fame, the track finds daine  assuming the role of the objectifier, using men and living an unapologetically fast lifestyle. Over a bass-heavy, midtempo instrumental from previous collaborator hearteyes, daine employs a rap-inflected flow, subverting the values that are so often exerted by men within the genre and in turn, creating an anthem that levels the playing field with an insatiable sense of fun and a tongue in cheek spirit.
With 'boythots', daine creates another crossroad within their already hugely diverse career. An artist set on laying multiple elements of their personality on display for the world to see, daine's ever-expanding sonic universe is one for people of all walks of life to immerse themselves in, simultaneously finding something they can relate to. While their music maintains its otherworldly sensibilities, daine's take on pop is bright, direct and impossible to resist.