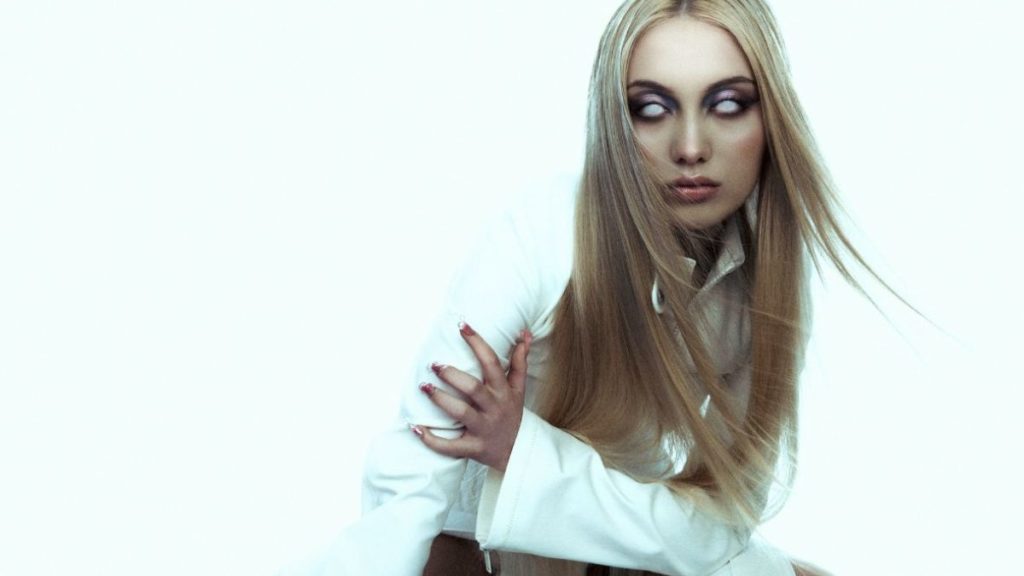 daine unveils the dynamic electronic emo-pop of 'Stay Close'
Photo by Diego Camponar
October 7 2022
PRAISE FOR daine
'Stay Close' is out now via Warner, buy/stream it here.
Today, daine unveils their newest sonic hybrid, 'Stay Close'. LISTEN + WATCH HERE.
After igniting imaginations with a wildly varied output across their still burgeoning career, daine's reputation as one of the most chameleonic artists of their generation has been cemented. Running from the glitch-laden, Dylan Brady of 100  gecs produced hyper pop of 'boys wanna txt', to the metal-infused electronica of 'Salt' ft. Bring Me The Horizon's Oli Sykes, to August's tongue-in-cheek dayglo pop of 'boythots', daine's dynamic output has typified their output as the soundtrack to a generation equipped with postmodern, ever-expanding tastes.
A track that has been in high demand from fans ever since a demo emerged months ago, 'Stay Close' captures daine at their most experimental. A devastating cut of emotionally charged electronic pop, the track finds daine pushing the emo-influenced side of their sound into the future; taking the heartfelt, melodramatic lyricism of their previous work and thrusting it amongst buzzsaw synths, intense low-end and contemporary hip-hop percussion. Created on a life-changing trip to LA, 'Stay Close' is the first track to be released from this fruitful period; marking a true realisation of their own potential and real clarity regarding their creativity.
The track's video was directed by Charles Buxton-Leslie and features daine visiting a racetrack alone with a love interest. Split between high-octane race scenes and noticeable distance between the duo; the visual plays with the idea of the adrenaline rush of internalised romance, despite the reality being something markedly different.
An artist set on laying multiple elements of their personality on display for the world to see, daine's ever-expanding sonic universe is one for people of all walks of life to immerse themselves in, simultaneously finding something they can relate to. While their music maintains its otherworldly sensibilities, daine's new era is powerful, direct and impossible to resist.