Darius Shares 'Material Girl Ft. Lo Village'
OASIS LP OUT APRIL 22ND VIA ROCHE MUSIQUE
+ MAY 2022 US TOUR
RECENT PRAISE FOR DARIUS

"a hypnotic electro-soul ballad that transcends"
Cool Hunting

"sensual vocals over an electronic and R&B fused beat"
Billboard

"an illuminating slice of dancefloor fare"
Wordplay Magazine

"drenched in house/disco/funk goodness"
Acid Stag

"delicious cosmic funk"
XLR8R
On the heels of his late 2021 EP, OASIS (Prelude), Parisian producer & artist, Darius, today shares "MATERIAL GIRL ft. Lo Village" from his forthcoming full-length album, Oasis, out April 22nd via Roche Musique. Listen HERE.
An upbeat, electro-soul track, "MATERIAL GIRL ft. Lo Village" is a thudding heartbeat built on a driving synth. Maryland-based trio Lo Village (who have fans at Pitchfork, DJ Booth, Revolt, and more) add a warm melody and flowing rap to the track; the neo-soul and distinctly American subject matter of Lo Village's music perfectly complements Darius' mix of R&B, soul, and dance music.
Of the collaboration, Darius says, "At first I only had the demo of the instrumental which was like a loop that lasted 1:20, with the synth building in intensity. I loved that instrumental and felt it had a rap / R&B potential that I always wanted to explore. Luckily my girlfriend had introduced me to the band Lo Village and when I listened to their music I fell in love with it immediately. It was exactly the world I was looking for. I was very happy that they agreed to collaborate and sing on this track. We worked together from a distance until the last week of the album's delivery. It was a very intense last few days of work but in the end we are very proud of the result. I hope people enjoy it as much as we do."
Inspired by the mid-tempo, filtered French Touch-era of Daft Punk, Cassius, Stardust, and others, and taking additional cues from funk, disco, and R&B, Darius' OASIS doesn't rely on samples like so many other artists working within this space. Instead, he builds his interpretation of French house around cerebral landscapes, full of symbolism and arrangements that move with a dreamlike logic. Inspired by his journeys across the globe, OASIS offers new horizons and explores faraway sounds. It's full of a cosmic, star-filled romanticism and creates colorful, vibrant moments, which are reflected acutely in the visuals he's made to accompany the music.
Growing up, Darius' mother would constantly play music around the house: including George Michael, George Benson, Sade, CeCe Penniston, Robin S, Kool & The Gang, Fat Larry's Band, Daft Punk… to name just a few. Early exposure to such a range of voices and styles instilled a need to expand upon and nourish those worlds – and they are all their own worlds. With that, Darius looks inwards and towards trusted collaborators to create these gorgeous sonic collages as utopias in which to escape. As a multidisciplinary creative – producer, photographer and visual artist – he's able to connect that sonic journey with the aspects of his art we can frame on our walls or watch on our screens in this tangible world.
A longtime fixture of influential French label Roche Musique (FKJ, Wayne Snow, Cezaire) since making his debut in 2012, the discrete producer has amassed tens of millions of streams and garnered recent praise from Billboard, KCRW, Wonderland, Clash, and more.
"MATERIAL GIRL feat. Lo Village" by Darius is out now, buy/stream it here.
Oasis by Darius is out April 22nd, buy/stream it here.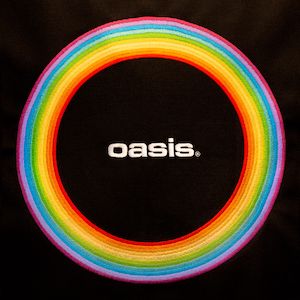 DARIUS ON TOUR 2022
April 22 – Jazz Cafe – London, UK
April 28 – Havana – Monterrey, MX
April 29 – Tabaqueros Tabaqueros – Mexico City, MX
April 30 – Echoes Festival – Guadalajara, MX
May 4 – Fortune Sound Club – Vancouver, BC
May 5 – 1015 Folsom – San Francisco, CA
May 6 – Beach House – San Diego, CA
May 7 – Orlove Boat Party – Los Angeles, CA
May 11 – The Parish – Austin, TX
May 12 – Marble Bar – Detroit, MI
May 13 – Lincoln Hall – Chicago, IL
May 14 – Velvet Underground – Toronto, CAN
May 20 – Disco Warehouse – Washington, DC
May 21 – Elsewhere Hall – Brooklyn, NY
May 22 – TBD – Montreal, QC
June 15 – Gate Lyrique – Paris, FR