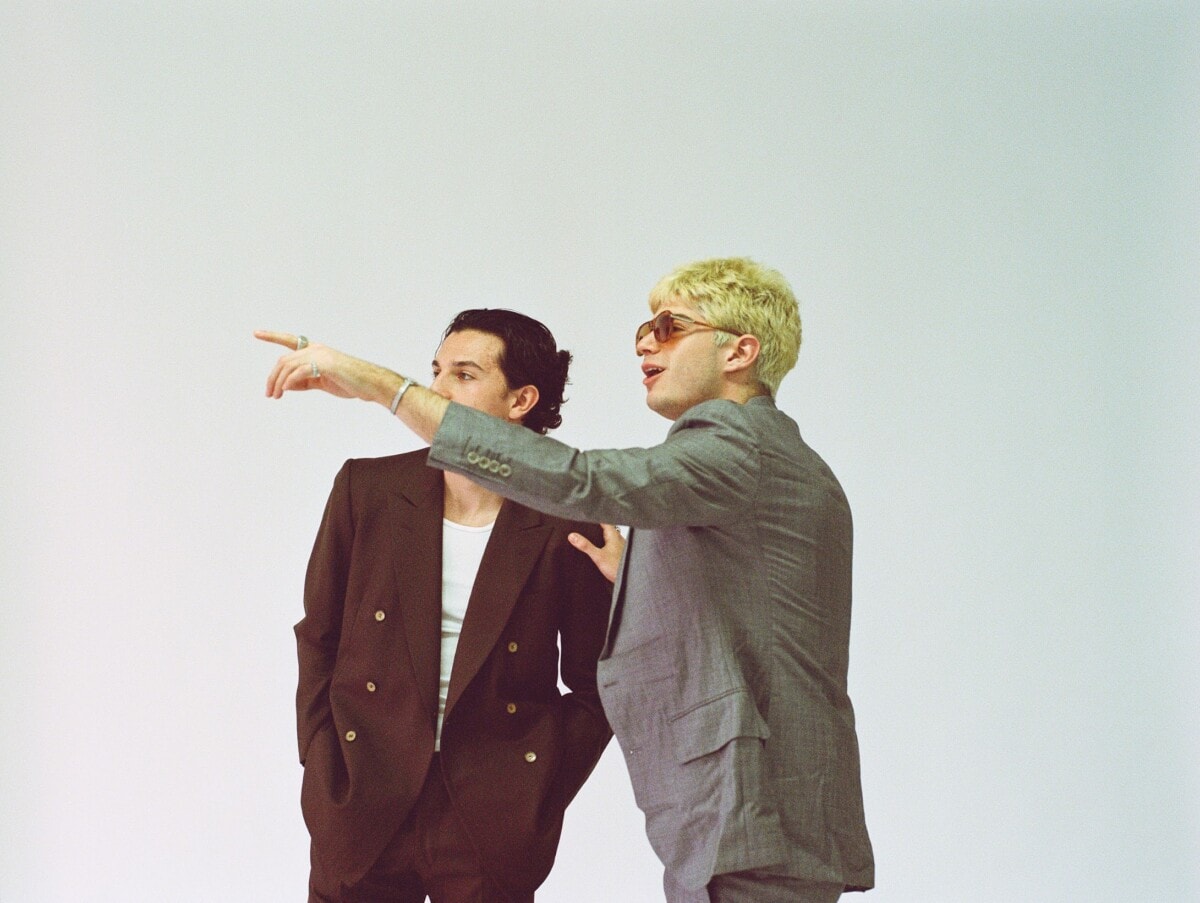 DJibouti and Feinte redefine NYC House with collaborative project Run Riot
Photo by Kyle Mickelson
June 24 2023
PRAISE FOR DJibouti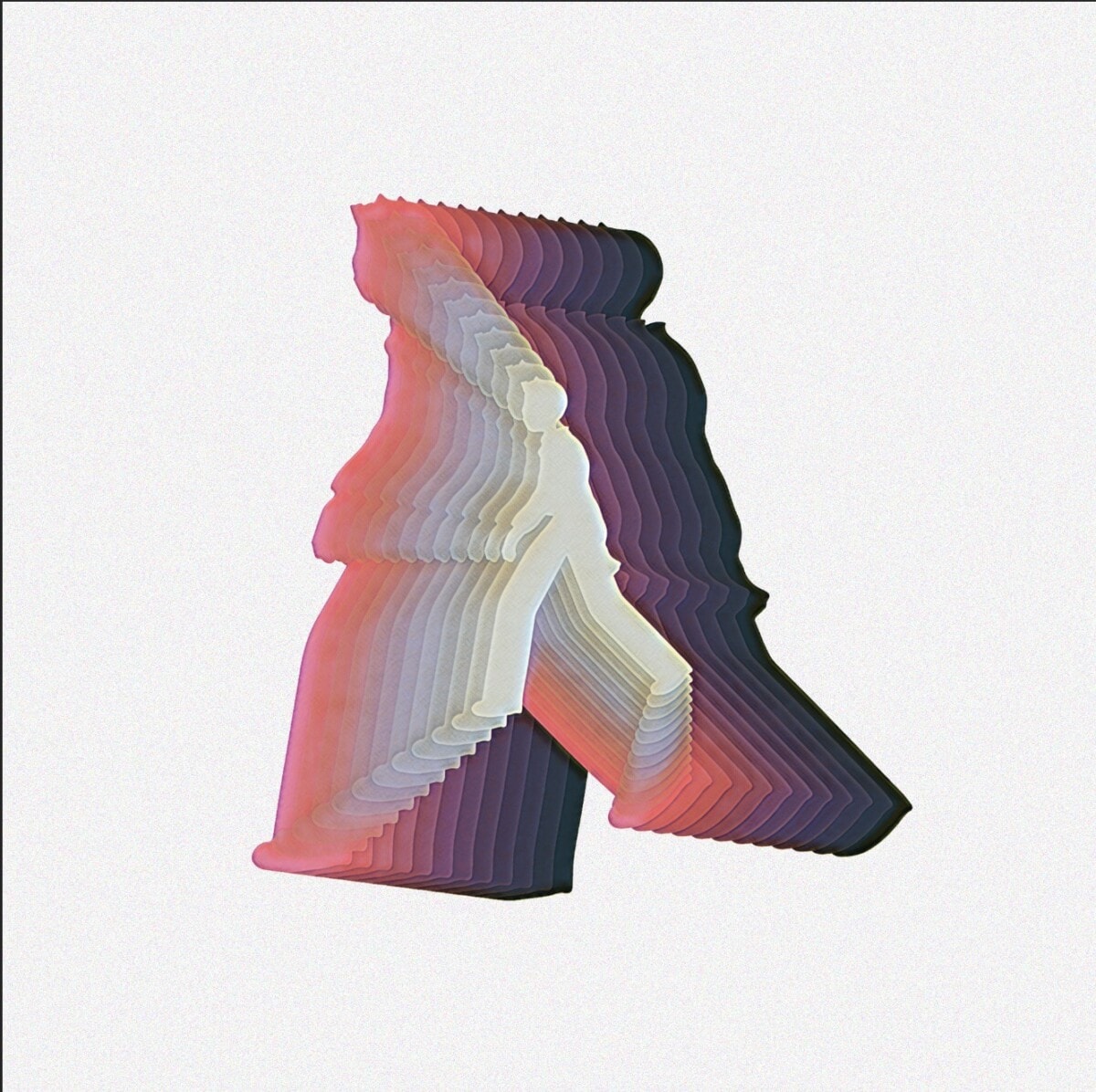 1. Darling
2. Give Me Your Heart
3. Interlude
4. Love Bug
5. Pop Song
Run Riot is out now, listen/buy here. 
Today, the NYC-based, house-meets-indie duo Djibouti and Feinte share their debut collaborative project, Run Riot. You can also today preview their mini-movie to be released next week: an adventure through a nostalgically animated world to match the revitalized NYC house sound on the record. Listen to the epically fun, cathartic Run Riot HERE.
Run Riot is a vulnerable story of heartbreak that blossomed from an abundance of pent-up angst in Feinte's world, all layered over pastel dance tracks; Djibouti's expertise for creating fun, dance-yourself-clean new wave house music gave him the outlet to release that hurt.
After Feinte moved to Berlin, the project was put on pause until he returned to NYC. Through those six months, he experienced intense heartbreak with no one there to talk him through it. Quickly, he learned that the way they do it in Berlin is to dance through it. Run Riot invites everyone to dance through their pain with accessible but never boring four-on-the-floor beats. For those of us old enough to remember late 90s + early 00s house, the nostalgia is there. For those who are discovering it for the first time, it's a welcome perspective to the future of dance music; a 360 view of where we've come from and where we're going.
Feinte says of his time in Berlin, "Every weekend I released all my excess emotions to a soundtrack of Sylvester, Skatebård, and Daphni. The collaborative aspect of the various dance floors gave me the feeling that I had people listening to everything I needed to say." With Run Riot, Feinte and DJibouti recreate that feeling. Of Run Riot, Feinte continues, "over the Spring and Summer of 2022, [DJibouti] would send me different beats, and I would smoke a little too much and dance over them. After a few demos, we realized we had a unique sound that the dance music world had never heard; The Indie-loverboy over the jazzy house keys and Djibouti Drums."
Preview the Run Riot mini-movie here.
Feinte and DJibouti met in an Ottoman History class in University, hitting it off due to their shared class clown tendencies, only realizing their love of music weeks later. DJibouti, a DJ and producer, is currently taking the New York City house scene by storm. Playing a groovy, eclectic mix of house and funk, he's established himself as one of the the up-and-coming DJs out of the NYC scene. Taking inspiration from legends like Kerri Chandler, Black Loops, Daft Punk, and Inland Knights, DJibouti burst onto the scene through underground raves, parties, and most significantly, through his energetic yet enigmatic edits/tracks on streaming platforms, racking up over a million streams and counting on Spotify alone. Feinte is a New York-based indie-tronica singer-songwriter, but growing up in Los Angeles with time spent living in Berlin, London, and Tel Aviv, has instilled a range of influences, Jamiroquai and Ariel Pink among them.
One only needs to attend one of DJibouti's sold-out parties across the boroughs to hear the silkiest, funkiest, most soulful beats to understand why promoters have flown him around the world (Paris, Madrid, Los Angeles, Mexico City). Between the two of them, they have fans at KCRW, Wonderland, Dublab, and more. This is just the beginning of what DJibouti and Feinte are capable of, especially when creating together. They'll be throwing a release party at Lovely Day on 6/29, with more local live performances to come; their rise has been meteoric and shows no signs of slowing down.