Donna Missal shares mesmerizing 'in the mirror, in the night' EP
Co-produced by Sega Bodega + featuring Mura Masa via Harvest Records [Capitol]
PRAISE FOR DONNA MISSAL

"…the confrontation is hushed, private and solitary, as if it's taking place in a sonic hall of mirrors."
New York Times

"Donna Missal might change your life."
Paper Mag

"a glitching, alt-pop confessional, in which the rising singer distorts her voice, drops in some dance beats, and makes a beeline for a moody dancefloor, as she extolls the virtuous qualities of her partner [Sega Bodega]."
Billboard

"How deep can you actually go? It's all that's on Donna Missal's mind in this aerodynamic stream of post-coital consciousness, produced by Sega Bodega."
Fader

"genuinely full-body-chills brilliant"
i-D

"her voice is a powerhouse – it's reminiscent of all of the greats in a more innocent era of music"
Ladygunn

"gritty but delicate"
SPIN
Donna Missal today shares her mesmerizing new EP, in the mirror, in the night, executively produced by Sega Bodega (+ featuring Mura Masa) via Harvest Records [Capitol]. Listen HERE + watch the visualizer for hypnotic, harmony-laden "skin" HERE.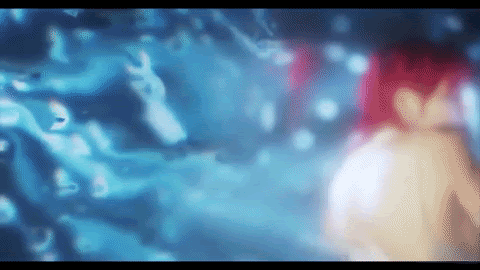 With, in the mirror, in the night, Donna Missal is determined to answer the question, "what does intimacy really mean?" She adds, "We always talk about intimacy in reference to sex and romantic relationships, but what does it mean to be intimate with yourself? What does it mean to know yourself, to love yourself deeply enough to truly be alone and enjoy it?" Written a cappella in her bedroom, the collection finds Missal stripping away nearly everything she's come to be known for—the acrobatic vocals, the blockbuster choruses, the anthemic performances—and instead distilling her work down to its most vulnerable form.

The collection of songs rely on subtlety and insinuation, exploring questions of identity and independence with keen insight and raw honesty. The performances are delicate and nuanced to match, with Missal's hushed vocals wrapped in lush, shape-shifting electronic arrangements from Irish producer Sega Bodega. The result is a vocoder and synth-fueled sound more reminiscent of Bjork or Imogen Heap than anything Missal's built her reputation on thus far, an immersive, experimental collection of avant-garde pop that balances sonic liberation and personal revelation in equal measure.

Of the collaboration, Missal says, "Making this collection of music has been a practice of quietness, intentional restraint, intentional softness and a deepened understanding of what intimacy with myself means to me. Making music from my bed, dreaming up a universe for the music to live. While the world became so small around me, I was reaching around me for a world outside my own. Working with Sega Bodega on this music remotely felt like what a true collaboration is supposed to be; a coming together of worlds."

Opening with the eerily dreamy "butterfly", the in the mirror, in the night EP is a meditation on growth and self-transformation, one that learns to replace pain and loneliness with beauty and joy. While the unsettlingly off-kilter "insecure" (produced by Mura Masa) cuts ties with a toxic personality, and the intoxicating "(to me) your face is love" surrenders to complete and total infatuation. But perhaps it's the whispery, pulsating lead single "sex is good (but have you tried)" that best encapsulates the EP, with Missal singing, "Sex is good / but have you tried taking off your clothes in the mirror in the night when you're all alone?" – wrapping up the EP with a tidy bow, the title sung softly and sensually as a question of self-reflection.

Born and raised in New Jersey, Missal grew up in a tight-knit family and developed a passion for music at an early age. By high school, she was already working professionally as a singer, and in her early twenties, she took the internet by storm with her first single, "Keep Lying," which went viral after Zane Lowe premiered a demo of it on Beats 1. In the years to come, Missal would go on to two release two critically acclaimed full-length albums, rack up tens of millions of streams across platforms, land festival slots everywhere from Bonnaroo to Bumbershoot, earn praise from Shania Twain, make her late night TV debut on Seth Meyers, and tour with the likes of Lewis Capaldi, Chvrches, and King Princess, among others. Critics, too, were quick to take note of Missal's rising star, with Billboard hailing her "drop kick of a vocal" and Rolling Stone declaring her "stunning."
in the mirror, in the night EP by Donna Missal is out now via Harvest Records,
buy/stream it here.
Tracklisting:
1. butterfly
2. skin
3. insecure
4. (to me) your face is love
5. sex is good (but have you tried)
Stay connected with Donna Missal:
Instagram | Website | Facebook | Twitter | TikTok