dust share anticipated debut EP et cetera, etc + touring Europe with Hockey Dad this April
Photo by Charlie Hardy
March 29 2023
PRAISE FOR dust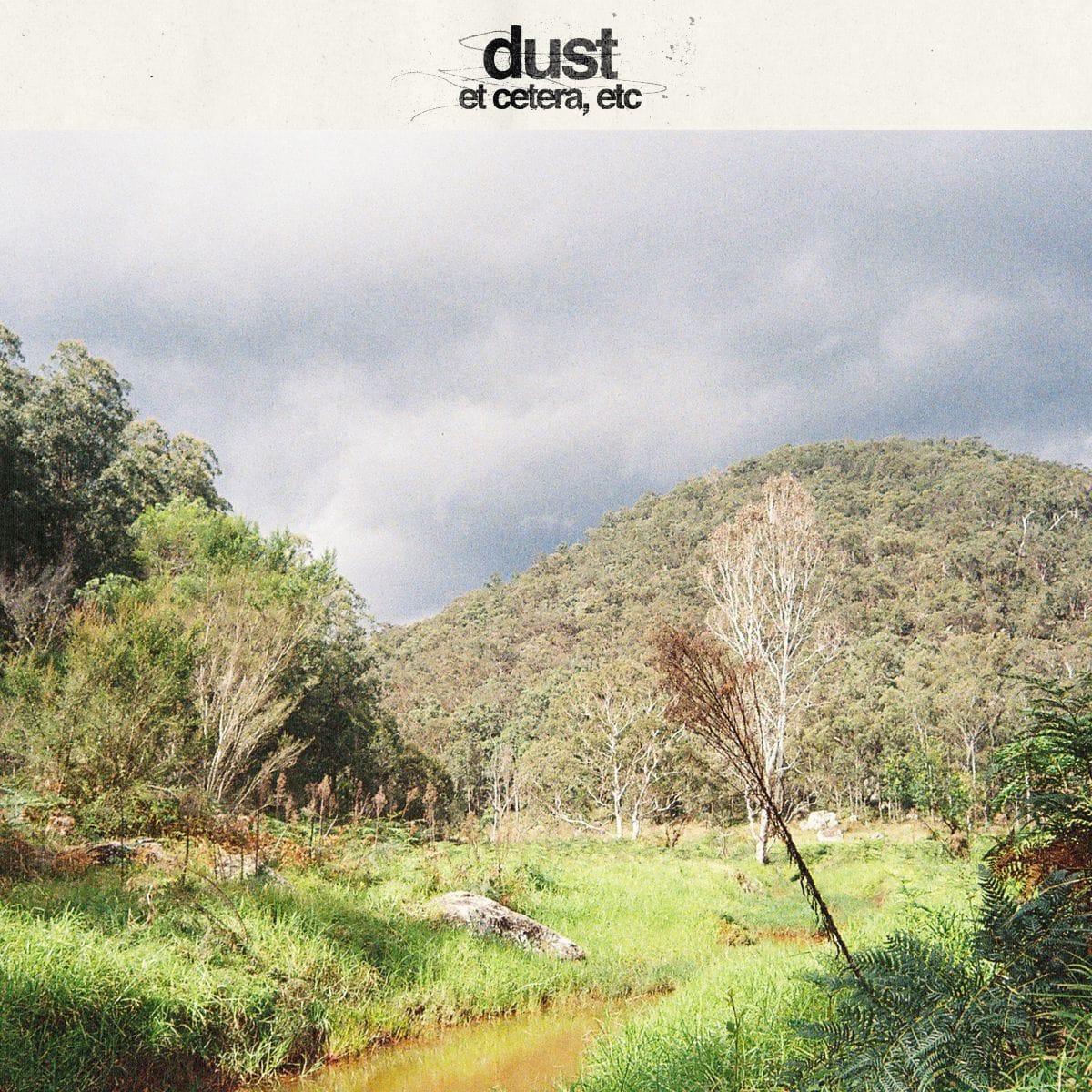 et cetera, etc EP by dust is out now via Kanine Records, buy/stream it here.
Alt-punk outfit dust skyrocket today with the release of their debut EP, et cetera, etc out now via Kanine Records. LISTEN HERE.
Produced alongside Wade Keighran (Polish Club, Hockey Dad, Sarah Blasko), et cetera, etc is a transportative listen, filtered through stumbled-upon voicemail message interludes, warbling saxophone solos and electronic ambience dispersed through driving punk rock in all its forms. et cetera, etc is a window to dust's genesis in real time – friends jamming to their idols and experimenting for the first time, unknowingly piecing together a debut project – consciously guided by each other. dust's debut EP is in that way, a one-of-a-kind time capsule of the perfect storm.
Of the release the group share, "Edwardsville offered a place of solitude in nature, of bringing people together. et cetera, etc as a title is to show all the different angles and styles we take on writing music while still sounding like us. To introduce ourselves as a band and our sound. Recording and living in the farmhouse all together made us comfortable and uninterrupted. We had no time restrictions and often were recording and revising late into the night. We'd play Twin Peaks cuts and Blade Runner scenes projected on the walls, contributing to the mood in the overall recording. We want our music to make people excited and provoke thought and introspection. Listen and find out."
Recorded in its entirety on guitarist-saxophonist Adam Ridgway's family farm property in Edwardsville, together with guitarist-vocalists Gabriel Stove and Justin Teale, bassist Liam Smith and drummer Kye Cherry, dust bear fruit to an impressive listen that distils their influences into a novel, playful sound of their own with an innovative vision that ensures their promise. "It's cemented our friendship and given us the foundation to build upon our relationships with each other," they continue. "et cetera, etc is a step in the direction of the sound we'd like to carve out in the future."
While their recent releases 'Joy ( Guilt )', 'Ward 52' and 'The Gutter' illustrate et cetera, etc's collage-like nature from a glance, including Justin and Gabe's trade of vocals. Tethering these singles are improvised, gentle synth swells and arpeggiations of ambient interludes, all before the door kicks in. 'Alternator's wailing saxophone gives an eerie and unexpected edge to the release, tension breaking, frustration easing, growing and firing back up again in time with the story of a broken down car, waiting for roadside assist ten hours from home. 'False Narrative' comparatively pulses in dust's warmest melody yet, as a whole transposing the familiar yet introspective energy of King Krule, Aphex Twin, and more, dust's debut EP conjures the group's unique proposition in the alternative space locally.
Already praised across triple j Unearthed, NME, RAGE, Music Feeds, FBi Radio, 2SER, PBS and more. Embraced across triple j including praise from Richard Kingsmill on 2023("Their latest single 'Joy ( Guilt )' is fantastic"),Ash McGregor on Home & Hosed("These guys are making some really powerful music with a lot of drive and energy to it") and Josh Redbeard on short.fast.loud ("another song added to the list with saxophones that make me feel joy"), while lauded on triple j Unearthed as "cool to hear this style of post-punk spun through an Australian lens." Featured in NME's anticipated releases of March, dubbed a "wildly promising" and  "thrilling first release," needless to say dust's sights are firm on delivering a release that considers their position in the local scene as vital as it is exciting.
Just as artistically motivated by the fragmented, free-genre steps of Yung Lean and Burial, merging experimental jazz and electronica into a sound as immediate as Inhaler and Violent Soho, this idiosyncratic joining of the fringes comes together much like their roots in the steel city, Newcastle, and the band's careful balance of in-betweens. Born in the middle of periods of normalcy and uncertainty; not quite close enough to the major city scenes nor far enough isolated away; equally inspired by the groups making waves on both sides of the Pacific,  dust take these keen observations to offer an invigorating new take on Australian post-punk: progressive, catchy, and irresistible. In time, no doubt a contemporary answer to their hometown's historic origins.