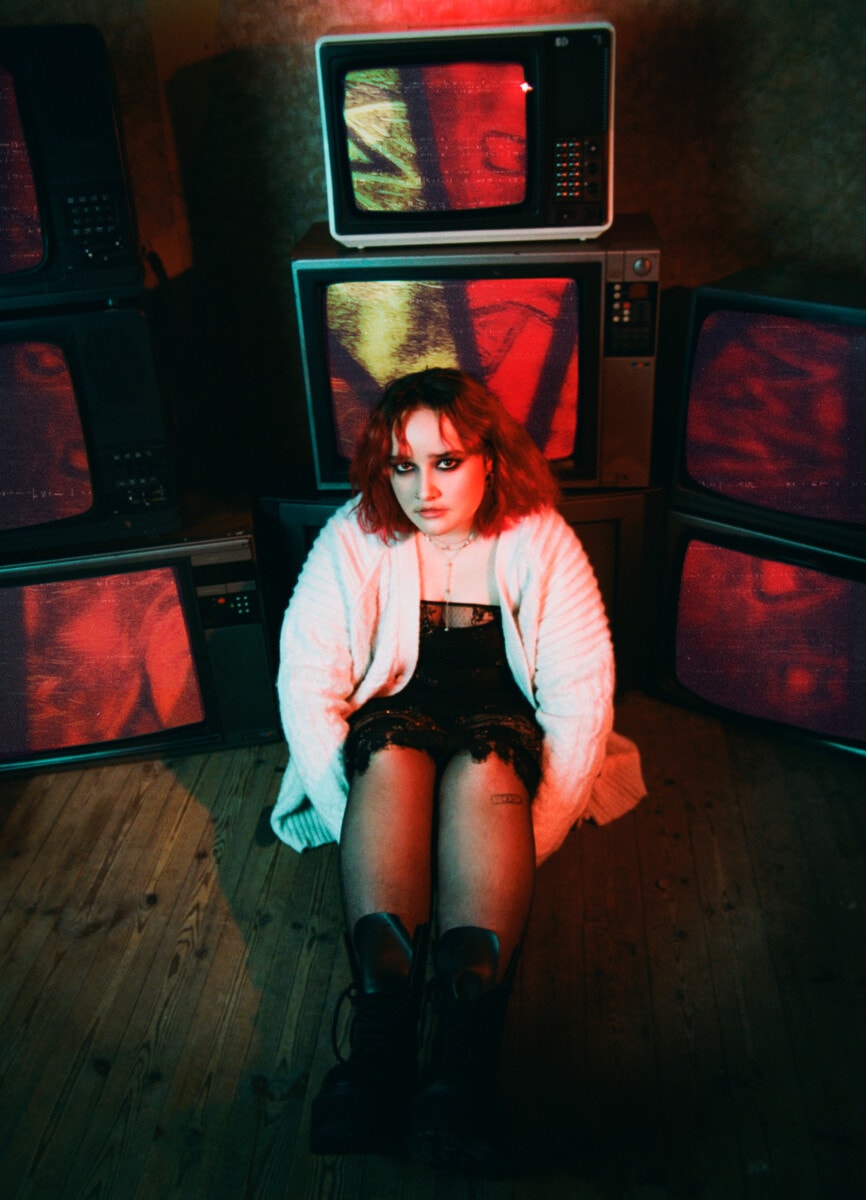 Ezra Williams reveals stunning debut album, Supernumeraries
Photo by Colette Slater Barrass
June 17 2023
PRAISE FOR Ezra Williams
Tracklist:
1. Skin
2. Bleed
3. Deep Routed
4. Don't Wake Me Up
5. My Nose
6. Beside Me
7. I Miss You(r Face)
8. My Friend
9. Until I'm Home
10. Babyteeth
11. Just Not
12. Seventeen
21-year-old Irish artist Ezra Williams (fka Smoothboi Ezra) today unveils their debut album via AWAL, Supernumeraries, a stunning representation of their ability as a songwriter, arranger, and deeply empathetic and honest storyteller. Already the record has received early acclaim: NME has given the debut four stars, The Line of Best Fit rated with an 8/10, The Guardian named Ezra as "One To Watch," and more. Accompanying the debut is another brutally emotive video for "Babyteeth." Listen to Supernumeraries HERE.
"Someone, somewhere, has a bag of my teeth;" growing up, Williams had a condition called hyperdontia – or an excess of teeth – and had been hanging onto their supernumeraries since they were six. When it came to hunting down their excess bones, they were nowhere to be found. "I don't remember where I put them," they shrug. "So that's that." Instead, they made Supernumeraries, a debut album which collects and explores some of the other things that Williams has shed since releasing their debut single 'Thinking of You' while still in their teens.
Throughout Supernumeraries Ezra employs warm foundations of synths, drum machines, subtle synthetic woodwinds, distorted guitars, and intimate vocal-forward production that brings you deeply into their world in a way that expands upon the lo-fi realm they've built in their previous work, all building up to the cathartic release of screams at the end of closing track, "Seventeen."
Of today's focus track "Babyteeth," Ezra says, "this is a song about a relationship breakup and friendship breakup. coming to terms that you're not meant to be in each others lives but also wishing them the best."
Ezra offers an often overlooked take on emotional relationships, as they're writing as a person who is gender non-binary and on the autism spectrum. They are helping people who don't often see themselves represented in the media hear themselves in music and moving the needle on what it means to write a love song. They've been compared to "Phoebe Bridgers at her best" (Paste), and their tender, self-examining indie calls to Fiona Apple, Soccer Mommy and Indigo De Souza, though they wouldn't corner or compare themselves with anyone but their own self.
Growing up in a coastal town in County Wicklow, Ireland, Ezra always loved living right next to the sea – but hated the sand. An introverted person growing up, they veered between being "the quiet kid or kid that was always getting in trouble… I was a different person depending on who I was around, which I think is an autism thing," they say. It simply took uploading their first songs to SoudCloud so their mother could listen for flocks of folks to organically fall in love with their demos.
Since then, their single "Stuck" landed on Bob Boilen's All Songs Considered, while their previous single "My Own Person" garnered widespread acclaim from the likes of BBC Radio 1, NME, Consequence, Dork, the Irish Times, and appeared on the Netflix series Heartstopper, after which Ezra's total Spotify streams skyrocketed to over 80million and counting. In their short career, they've played Great Escape, Consequence's Protect Live Music livestream (alongside Glass Animals, Real Estate, Perfume Genius, and many more), Glastonbury Fest online, recently opened for Malaki, supported Orville Peck at Dublin's Grand Social, and more. They'll also be playing a string of live dates these coming weeks in the UK, including shows in London, Dublin, and Glastonbury Festival. Ezra Williams makes music that's self-deprecating but never sombre, and always utterly charming.