Finn Askew releases pop-centric EP Tokyo via Polydor
+ NEW SINGLE 'DAFFODIL' OUT NOW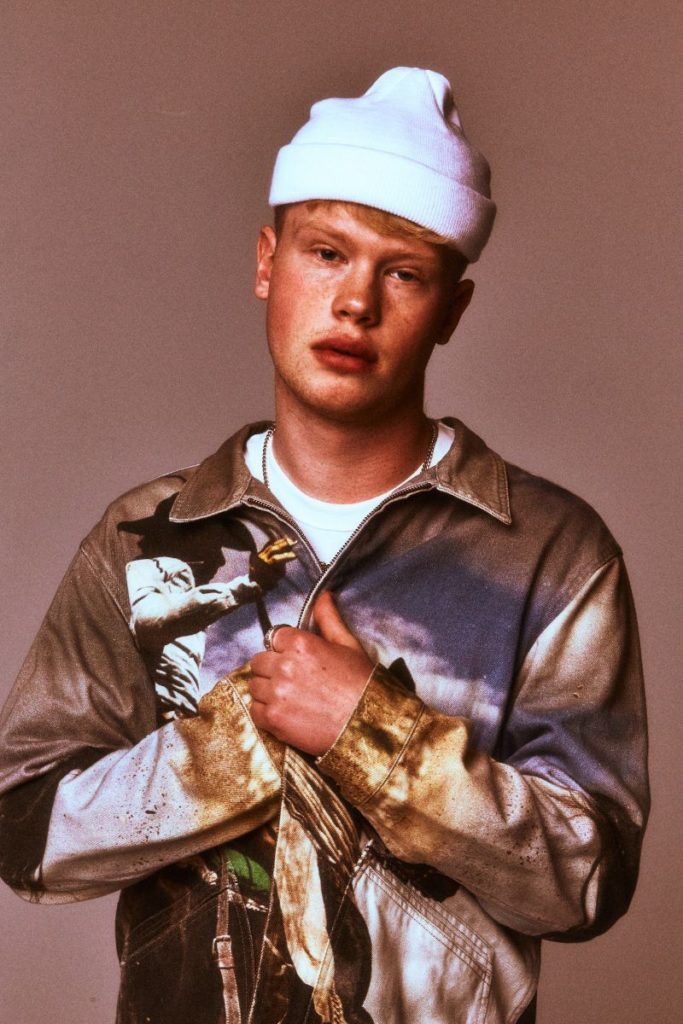 PRAISE FOR FINN ASKEW

Breakout Musicians To Know In 2021
GQ Australia

"A Gen Z artist to be reckoned with"
Tone Deaf

"A young prodigy"
Rolling Stone Australia

"​Finn Askew's take on melody-rich hyperpop sees the Somerset-born songwriter
finding a summer-washed timelessness that revels in youth and excitement​"
​The Line of Best Fit

"A self-contained DIY talent… finessing a sound that is truly his own"
Clash Music

"​A soulful yet sharp sound"
COLORSXSTUDIO

"Some of the most addictive vocal hooks you'll come across"
Acid Stag
Somerset-based Finn Askew is fast establishing himself as one of the most exciting UK artists to emerge in 2021. He is poised now to release his new EP Tokyo via Polydor out today alongside new track 'Daffodil'. LISTEN HERE.
Over the past 18 months, Finn has clocked up millions of streams across platforms and garnered radio support from all the right areas. He played a storming set at Reading &Leeds festival to his rabid fanbase and is set to play 4 x sold-out UK shows in November.
His new EP Tokyo is a thrilling six-track record that moves him on in the process of honing his sound while maintaining the very Gen Z ethos of refusing to be pinned down to once genre. The title track 'Daffodil' is a melody heavy, raw and organic slice of perfection, and is the perfect outro for the EP.
Finn adds of the EP "This EP feels like the start of Finn Askew for me. I definitely believe the sound of this one compared to my first EP is closer to what I wanna be as an artist. I wrote this project over the past year and I feel like it is just a pure collection of my feelings! I hope you love it as much as I do."
Finn burst onto the scene with his 2020 viral hit 'Roses'(which has had over 127 million plays)and has quickly established himself as one of the most tipped new artists. Finn has garnered major support across Spotify Asia, as well as radio backing from Greg James at BBC Radio 1 in the UK. With this new release set to add more fire to his already speedy ascent and a flurry of major live shows and festival appearances in the pipeline for 2022; all focus now is on the incredibly bright future Finn Askew has ahead of him.
Tokyo EP by Finn Askew is out now via Polydor Records,
buy/stream it here.
Stay connected with Finn Askew:
Twitter | Instagram | YouTubeInstagram | TikTok