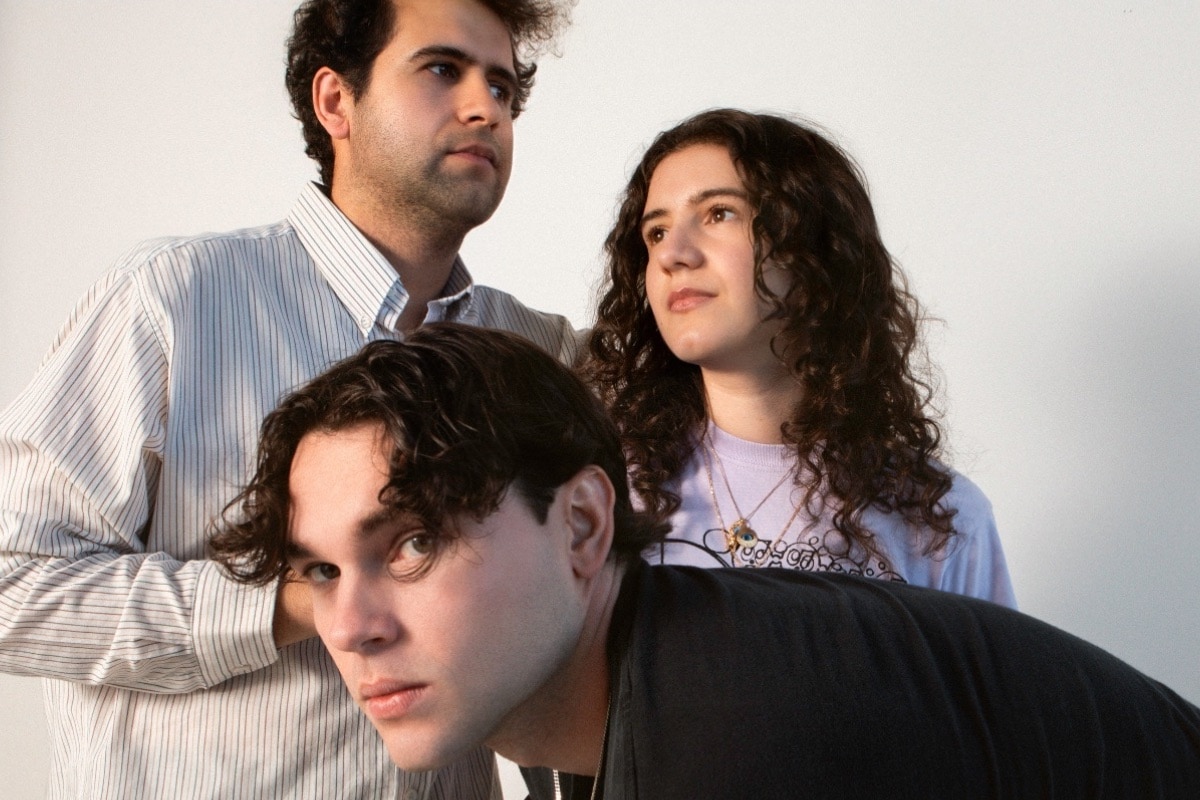 GAUCI return with indie-charged new single 'BRAT'
Photo by Elliott Lauren-Ryan
August 29 2023
PRAISE FOR GAUCI
'BRAT' is independently out now, buy/stream it here.
GAUCI (pron. g-ow-chee) today unveil their latest single 'BRAT', signalling a shift in their multi-faceted sphere of sound ahead of their upcoming appearance at BIGSOUND. LISTEN + WATCH HERE.
On 'BRAT' GAUCI surrender to their DIY roots, diving deep to cross the sonic terrain of beabadoobee with Haim to form a combo of gutsy lyrics backed by coarse alt-rock. Featuring live drums and hard percussion for the first time, 'BRAT' boasts with aplomb, sparking the impassioned production and grit of Momma and Nilufer Yanya, illustrating just how comfortably GAUCI can deliver heart on their sleeve indie as they can re-mix hooky-heavy breakdowns.
Recalling those early dating interactions of shy flirting, 'BRAT' reverberates on feelings of skin "so close to mine" and time spent with "no words between us". Lyrically Antonia reveals, "It's stemmed from conversations I've had with girlfriends about dating and when you meet someone unexpectedly who changes your perspective on the whole sh*tshow. One dude wore his hat inside and I liked him better when he wasn't wearing it at all. He was nicer when he took it off."
Mining from the timeless corners of the Britpop and electronic-inspired noughties rock that brought Antonia, David and Felix together as friends and a creative partnership, of its making David shares, "BRAT is a hard and fast display of us at our finest: heavy guitars, catchy riffs, the production solo in the middle eight, and Antonia's compelling pop vocals sitting over everything else. Falling very much into the indie throwback sound we've found our way back to, although simple in its production it's short, sweet and straight to the point."
Earlier this year, GAUCI hit a home run on 'Irritating', scoring triple j and Unearthed playlisting with reviews touting the group as "up next" and "ones to watch" across the station. Embraced with support from Spotify's New Music Friday, Indie Arrivals, Fresh Finds and more; The Guardian Australia, 10 Magazine, Music Feeds, MILKY, FBi Radio, SYN and others, the release brought them to support slots with Vallis Alps, Beach Fossils and Automatic in its wake, following their signing to Gaga Music for publishing and sync.
The prismatic project of Antonia Gauci (engineer for GRAMMY-nominated work by Kesha, Lil Yachty, Troye Sivan), David Gauci (Flowertruck, previously Hatchie), and Felix Lush (supported Toro y Moi, Methyl Ethyl, daine) GAUCI come together through their enduring adherence of contemporary power pop and fierce punk. A careful twist of impulses crafted into an impression entirely their own, together they balance roaring rock and the euphoric release of the dancefloor with tasteful sentimentality. A spirit firm in tethering the untenable or unexpected, 'BRAT' continues GAUCI's 'on the rise' status.