Georgia Maq announces debut solo Melbourne show
WEDNESDAY 22 JUNE @ BRUNSWICK BALLROOM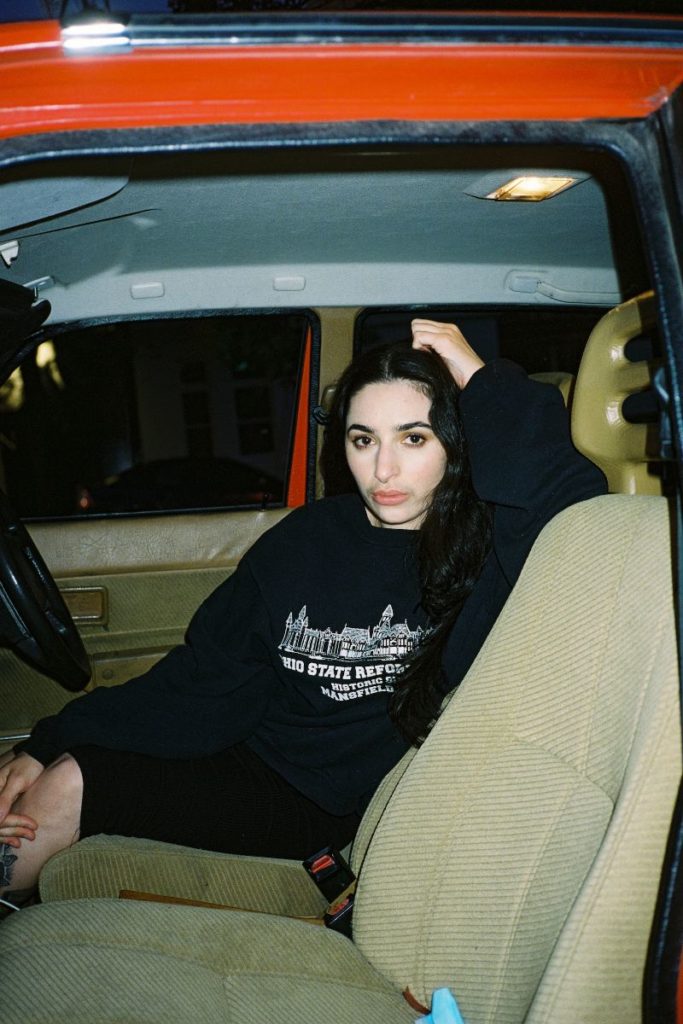 ACCLAIM FOR GEORGIA MAQ
"One of the year's most vital singles"
Rolling Stone
"She channels Robyn with her arena-sized hooks"
Consequence
"Capture the loneliness and release of the dancefloor"
NME
"At this point, it should be apparent that she can work deftly across any genre"
The Guardian
"Hooks that'll rattle around in your head for days"
triple j
"Where McDonald loosens her reservations and surrenders to the full impact of her voice,
the spark she's always nurtured shines through"
Pitchfork
"On Pleaser she gets to use that voice against an entirely different backdrop
than the incisive emo-rock of her main band"
Stereogum
"Maq sounds as powerful as she's ever been on Pleaser"
The FADER
Today, Georgia Maq, singer and guitarist of beloved indie rockers Camp Cope, announces her long-awaited solo Narrm/Melbourne debut at the Brunswick Ballroom on Wednesday June 22. Following the last-minute cancellation of her Melbourne Music Week show, Georgia will finally take the stage with her eight-piece band; presenting beloved tracks from her solo album, Pleaser, and all-new songs amongst the most captivating of live shows. BUY TICKETS HERE. 

Joined by special guest Montgomery, this show sees Georgia's transformation into a glimmering pop powerhouse, weaving moments of quiet vulnerability with the unbridled joy of music fit for dancing. With a penchant for surprise, Georgia brings with her a live band, grand piano and string ensemble as a backing to her formidable voice as she muses on loneliness, desire and the therapeutic potential of dance floors.

Ahead of her Melbourne show Georgia plays the Sydney Opera House as part of Vivid Live on Saturday June 4. Together with a string ensemble and pianist, Georgia will craft a powerfully intimate performance, weaving heart-aching highs and lows all set amongst the backdrop of the harbour. Tickets for her Sydney show are available HERE.

Since debuting with 2019's Pleaser LP, Georgia Maq has chased a more genuine form of pop music in her solo career, a vision in the vein of that pioneered by the likes of Robyn, Charli XCX, Carly Rae Jepsen and others, that retains all of the glamour and universality but feels unburdened from capitalist underpinnings. Full of DIY electro-pop that mined evergreen themes of romantic, sexual and self-love, Maq's solo debut was not so much a transformation as it was a revelation, opening up on her vulnerabilities and heartbreaks, finding strength in this self-exposure and revealing the multitudes to herself beyond the Camp Cope project. Stay tuned as Georgia Maq continues to paint new corners in her animated pop world.
TOUR DATES
Sat 4 Jun – VIVID Live, Sydney Opera House – Eora / Sydney (TIX)
Wed 22 Jun – Brunswick Ballroom – Naarm / Melbourne (TIX)
Stay connected with Georgia Maq:
Instagram | Soundcloud | Bandcamp | Youtube