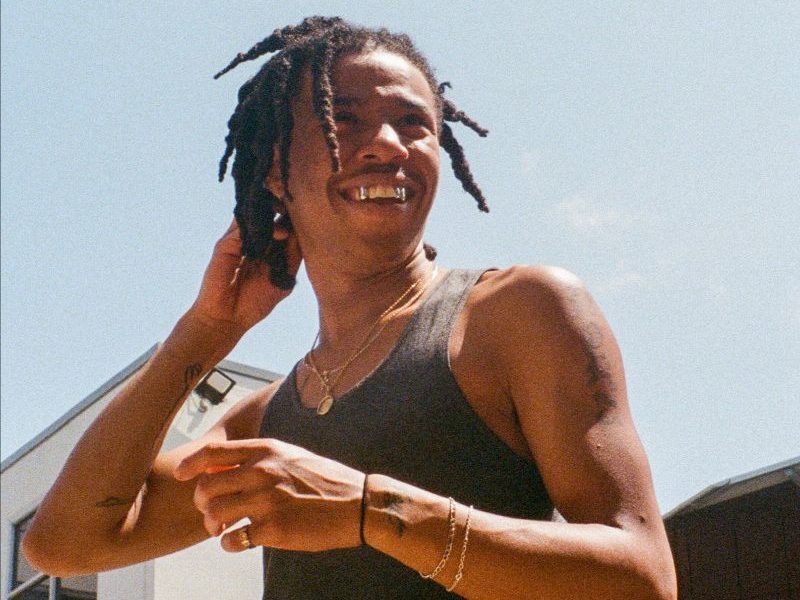 Gold Fang draws on authentic sounds of the Caribbean with debut double single
'LIGHT IT' & 'KEEP DEM' OUT NOW VIA NLV RECORDS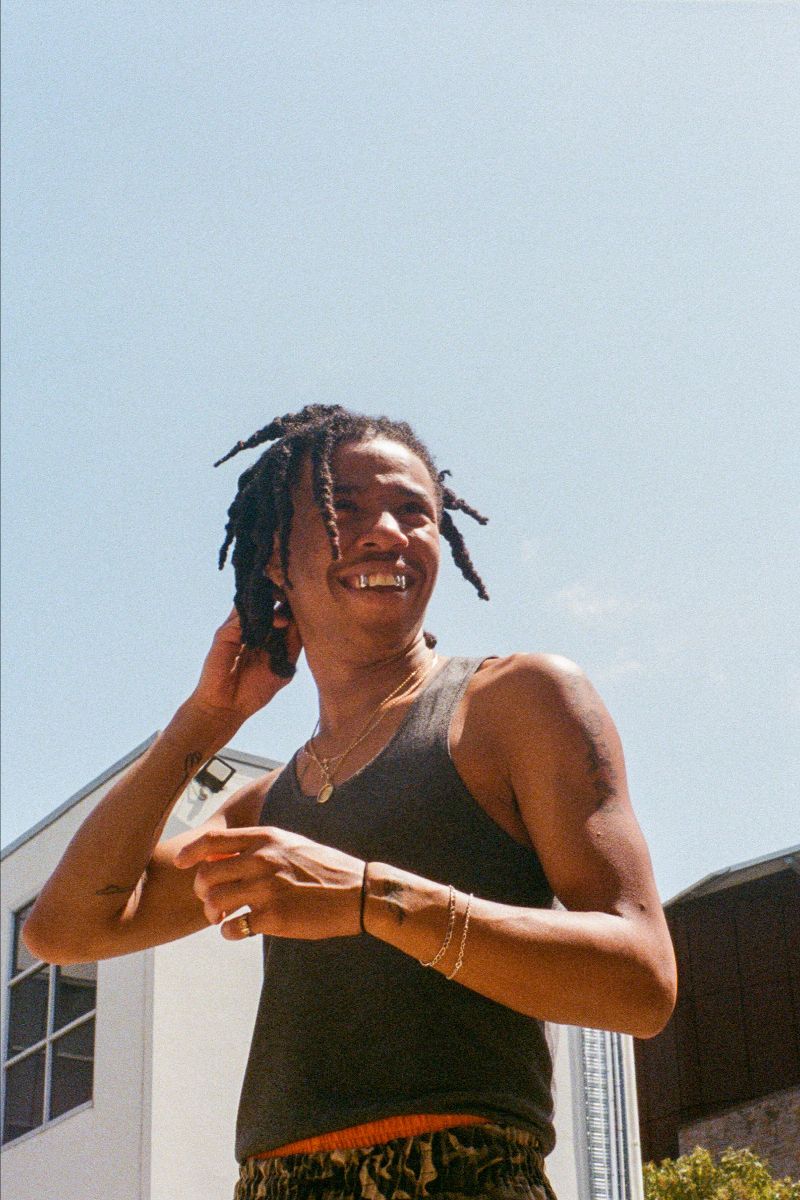 PRAISE FOR GOLD FANG
"Swagger-filled cadence"
Acclaim
"Natural charisma"
Tenner Magazine
"Personality fuelled deliveries"
Purple Sneakers
"Catchy call and response hook"
Earmilk
"Sonic realms of Afrobeat and Dancehall"
MILKY
Eora / Sydney local reggae dancehall artist Gold Fang today shares his charismatic debut double single project Light It, out via NLVRecords. LISTEN HERE + WATCH HERE.
Light It marks the debut release from GoldFang and follows his recent collaboration with rapper Big Skeez on their sonic single 'Where Yuh From', which earned significant praise from outlets including Acclaim fortheir "melting pot of style", hailed as "energy raising" by Purple Sneakers and"exhilarating, invigorating and relentless" by MTV amongst radio support from triple j, triplejUnearthed and FBi Radio.
Gold Fang continues to follow this path of the energy-filled trajectory in Light It, serving up an authentic charisma that refuses to place limits on genre. Produced by TomElliot and Peter Sabbagh of Korky Buchek, the EP is Gold Fang's first solo debut and is an apt exploration into the world of Gold Fang and a sound that is fleshed out from influences including Damian Marley and André 3000. 
Of the release, Gold Fang shares "My goal is to show that even though I'm so far from home, I'm tapped in with my culture and my roots and I know myself. I want people to not be scared to explore things other than rap or rock and to get away from the mainstream. I want people to see that you can live in Australia and be successful in reggae. You can touch people with a different genre that they're not used to". 
Watch: Gold Fang – Light It (Official Video)
With a sound inspired by all parts of reggae music, Gold Fang sonically weaves together a cohesive two-track EP that in his own words "is a lot deeper" than his last feature with Big Skeez. The first track, 'Light It' touches on life growing up in Trinidad, as Gold Fang taps into his cultural roots and builds on an exclusive and infectious verse over a KorkyBuchek-produced instrumental. Continuing down the lane of reggae-influenced sound, 'Keep Dem' was born out of a studio freestyling session, with a result that marries anthemic vocals with a heavy bassline to create a track that is quintessentially Gold Fang.
Alongside the release comes a striking accompanying video directed by Vitor Queiroz (Urthboy, Jasia), which captures the stylistic and authentic representation of Gold Fang and his Caribbean roots, tied together with his life in Australia. The release ushers Gold Fang into a new realm both sonically and personally, which he explains "For me, the video shows that I'll be myself anywhere. I just want people to resonate with it and see that you can be yourself in any situation. People would probably rather you be yourself. The video shows my charisma, my character, who I hang out with. The video is just real." The video features cameos from his family, alongside Blaca C of the Strides, which Gold Fang furthers "I don't have anyone in the video that I don't consider family or a good friend. Everyone in the video is a day one homie that I hang out with. The video is very important in that sense as the scenes were considered, but they weren't scripted. We told people that we were shooting but that's all they knew. It has to be fun, it has to be normal, it has to be just what we do".
Raised in Trinidad & Tobago, Gold Fang was born to perform. Flying the flag for the sounds of the Caribbean in Australian music, upon his arrival in Sydney, Fang quickly established himself in the community surrounding the Sydney-based Reggae Mondays via weekly performances, where he met The Delta Riggs frontman and long-term collaborator, Elliott Hammond. This friendship provided Gold Fang with a foothold in the mainstream music community, allowing his natural talent, work ethic and unmatched charisma to be noticed. Working patiently in a scene of growing creatives, Fang has also collaborated with Sydney outfit F-POS on two singles 'Classic' and 'No Cause', which have collectively garnered over 230K YouTube views and 1.4M Spotify streams. His versatility, unique story and unmistakable vocals are undeniable. There is only one Gold Fang, and he is ready to share it with the world.
Light it by Gold Fang
out now via NLV Records
buy/stream it here.
Stay connected with Gold Fang:
Instagram | Facebook | Soundcloud | Tik Tok