Haviah Mighty contemplates success on 'Tesla'
STOCK EXCHANGE MIXTAPE OUT NOV 12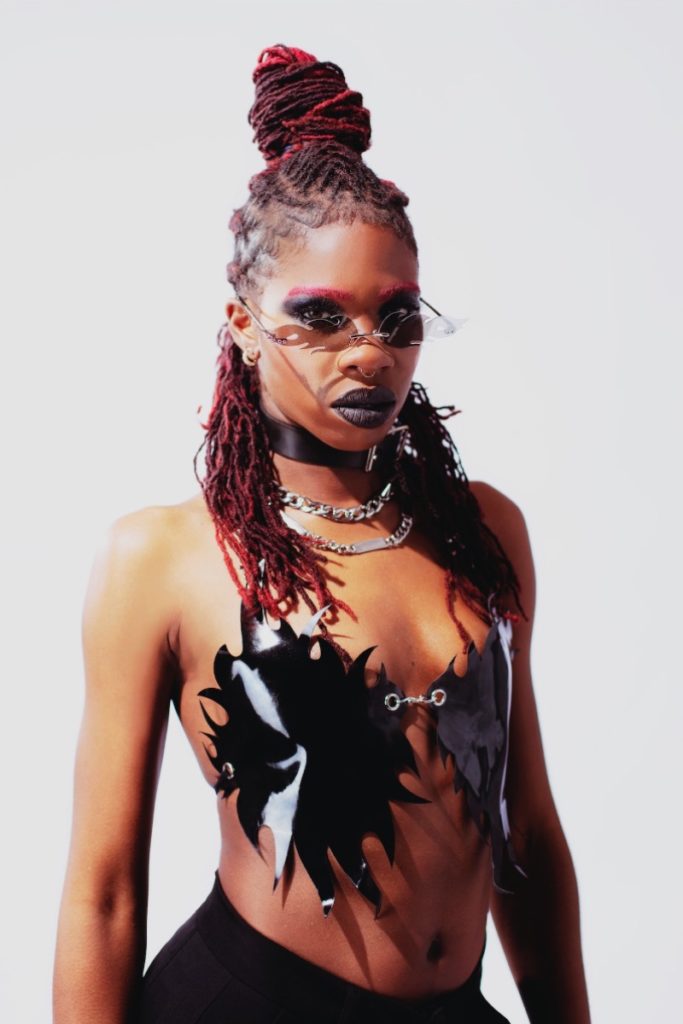 PRAISE FOR HAVIAH MIGHTY
"Her flow is fantastic, but the sound of her voice – it's so dark and so deep too"
Richard Kingsmill, triple j
"After having a breakout 2020, Haviah's unapologetic hooks
are bound to travel even further in 2021″
GQ
"Mighty's flow is slick and her tone wary"
FLOOD
"Straightforward and urgent…piercing"
The FADER
"Ominous, bass-heavy beats and hard-nosed bars
that could go toe-to-toe with any challenger"
Pitchfork
"Haviah Mighty's 'Protest' keeps 2020's BLM demonstrations alive"
Rolling Stone
2019 Polaris Prize Winner
Polaris Prize-winning Tkaronto / Toronto rapper Haviah Mighty today shares her triumphant new single, 'Tesla', the latest track pulled from her forthcoming new mixtape Stock Exchange, out on November 12. LISTEN HERE.
On 'Tesla', Haviah Mighty looks to travel not just as a means of taking her where she wants to go in the future, but as a marker of how far she's already come – a moment of reflection caught amidst the forward-drive of her ceaseless momentum, a brief pause in the journey to lay down a statement of intent. Co-produced with Young Dreadz, whom she links up with again following visceral previous single 'Protest ft. Yizzy', 'Tesla' shares that contemplative but celebratory sense of hard-won accomplishment, laying an ominous, trunk-thumping beat beneath mournful, trilling synth melodies and imaginative samples, throwing hard-nosed verses up against an auto-tuned, pensive chorus. 'Tesla' arrives with a video game-inspired visual, directed by Jesse Bryan of Die Fire Films and production company, Cultiv8 (who were at the helm for Haviah's epic Obeah). WATCH HERE as Haviah drives through Tkaronto / Toronto in the iconic vehicle as the winner of her own race.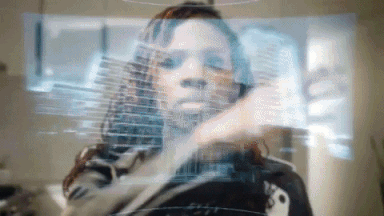 WATCH: 'Tesla' (Official Music Video)
Of the single, Haviah shares: "Being fresh off the high from freestyling on Sway in the Morning just a few days earlier, to performing in New York, San Francisco, Los Angeles… all of this solidified something in my mind – the idea that I could really achieve this. The only thing I have to do is continue to work hard. One thing I've always worried about is being stagnant and only being recognized for the last thing that I've done, so maintaining this work ethic has to be a focal point for me. While much of this song talks about the things that I feel I'm on my way to achieving, some of which being those nice-to-have material things – for me, these things are symbolic of something more abstract – a lifestyle that I couldn't fathom prior."

The hotly anticipated Stock Exchange is the first full-length statement from Haviah Mighty since she became the first hip hop artist and first Black woman to win the Polaris Music Prize for her critically acclaimed, breakthrough 2019 record, 13th Floor. 'Tesla' is the latest in a string of singles previewed from the forthcoming mixtape over the course of the past year, garnering praise from Rolling Stone, Pitchfork, The FADER, The Source, Complex, triple j, Consequence and more. Stock Exchange once again evinces Haviah's vast set of globe-trotting influences, pulling together collaborations with Latin Grammy Award-winning artist Mala Rodriquez ('Flamenco'), JUNO Award-winning rapper TOBi ('Good On My Own Tonight'), London grime emcee Yizzy ('Protest'), Toronto DJ and producer Grandtheft ('Avocado'), US rappers Jalen Santony ('Way Too Fast'), Old Man Saxon ('Antisocial') and more.

The title – Stock Exchange – refers to an internal reckoning Haviah underwent across the past year in regards to how artists are these days forced to validate their value as creators and the merit of their work based on (a nauseating set of) random data metrics (follower counts, views, streams, etc. etc.), losing the authentic, universal human-to-human experience of art in the process. Carrying the themes of 'Tesla' across the whole project, she adds that "these statistics that we use to compare ourselves to others and to define our successes have become proof of our worth. It's all perception. These ideas around perceived value got me thinking about the Stock Exchange. Seeing parallels between the way it flows – the constant rising and falling – all dictated by the general public's perception of an entity's value, and ultimately how that influences the moves that we make as individuals."
'Tesla'is out now, buy/stream it here.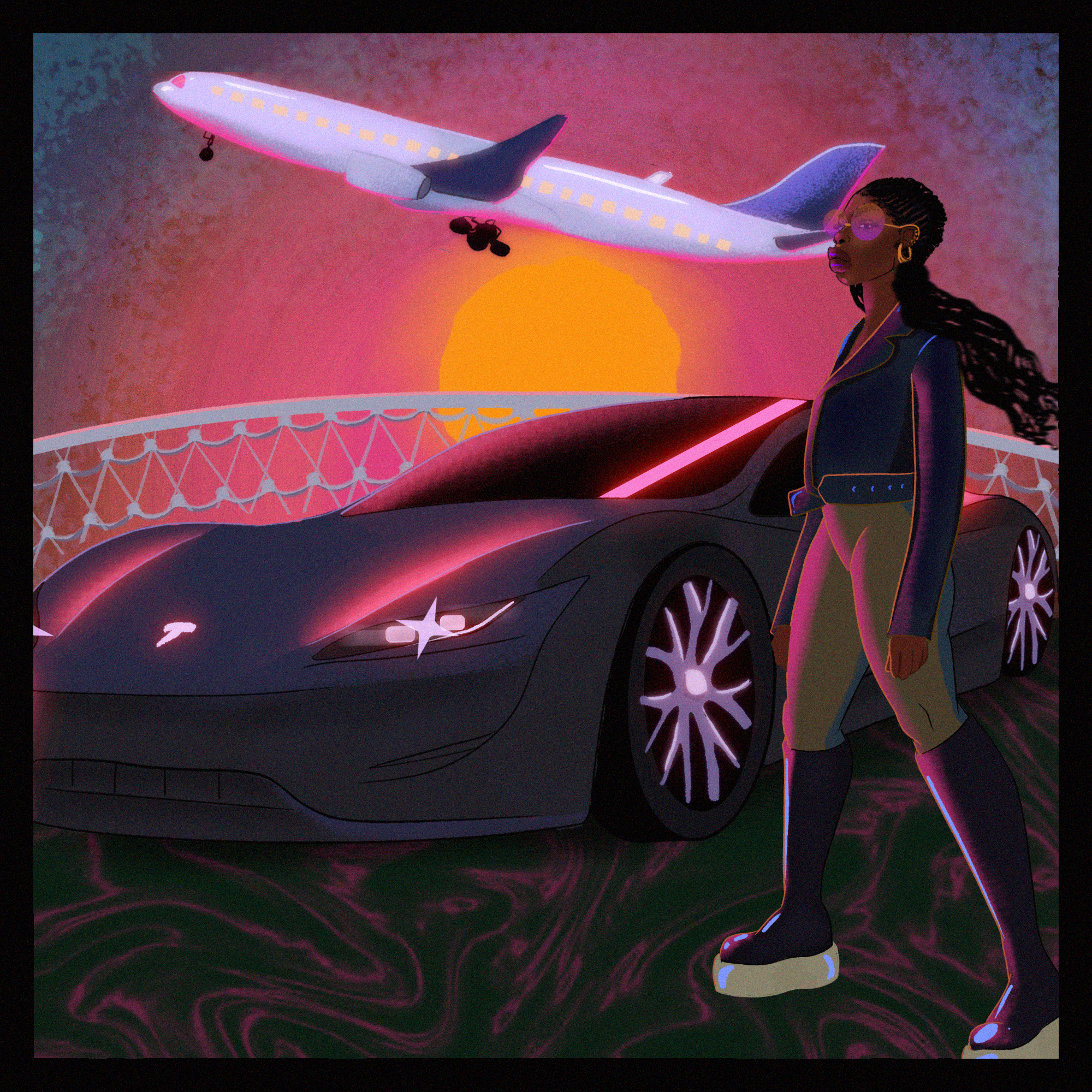 Stay connected with Haviah Mighty:
Website | Facebook | Instagram | YouTube | Soundcloud | Bandcamp
ABOUT HAVIAH MIGHTY
Haviah Mighty became the first Hip-Hop artist, as well as the first Black woman, to win the Polaris Music Prize for her breakthrough 2019 album, 13th Floor. The project and the hard-hitting singles that followed highlight her vast sonic influences ranging from classic Rap/Hip-Hop elements to Caribbean rhythms, frenetic electro and diverse instrumentation, while tackling marginalization, racism, the Atlantic slave trade, loneliness, self-worth, and more. Stay tuned for more Haviah music and Stock Exchange news coming soon.