Haviah Mighty Drops "Bag Up" Video One Year After Polaris Prize Win
It has been one year since Toronto Hip Hop artist, Haviah Mighty, won the coveted Polaris Music Prize for her 2019 album, 13th Floor. Today, Haviah celebrates with a new video for album track "Bag Up," a song she produced with her brother Mighty Prynce. Directed by Keethan Krish and produced by Rack & Pinion, the "Bag Up" is a bold, fashion-forward video showing Haviah stepping even further into her power, watch HERE.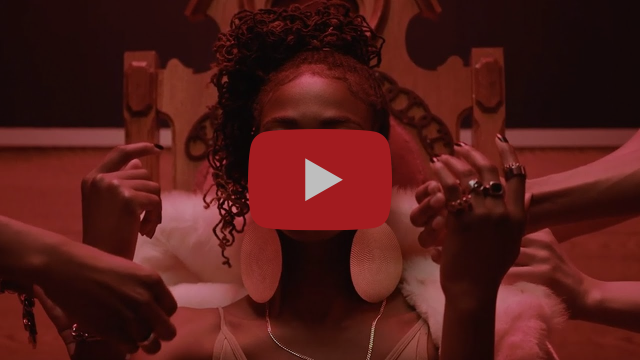 Says Haviah about the new video,"As we develop a more keen sense of necessary change in this country, and as COVID 19 simultaneously leaves us in a state of uncertainty, we need a reminder – in hypeman form – to find our new state of normalcy. We have to continue to strive towards our goals, yearning to find success despite these setbacks. 'Bag Up' is the celebration of that yearning. Through tribal drums and infectious synths, are lyrics of fierce effort within self, to quite literally earn money doing what one loves,"
Haviah adds, "'Bag Up' is the last piece of content from the album,'13th Floor.' It's amazing that we've had over a year of fun with this project! We collaborated with Rack & Pinion on this visual, depicting a selection of resilient women on different paths, dealing with different life hindrances, but bonding over and connecting with the go-getter energy that lies in all of us. With playful lines like 'I just wanna get my M's up … mmm mmm I'm a smartie though" and more personal lines like 'They wanna gentrify dreads, but I'm the creme de la creme,' I focus on my specific hustle – being a musician – and how I will remain true to the craft while growing this empire."
On July 1st (Canada Day), standing in solidarity with Black, Indigenous and marginalized communities worldwide, Haviah launched her video for "Thirteen," a song about the painful plight of Black people in North America. Referencing the Thirteenth Amendment's abolishment of slavery, the lyrics and accompanying illustrated video by Toronto artist, Theo Kapodistrias, exposed the roots of systemic racism – watch it HERE and read Haviah's full statement HERE.
Haviah started the year off building momentum with key US headline shows in Los Angeles, New York, a major freestyle on SWAY in the Morning's '5 Fingers Of Death', and was tapped for NPR Music's 'Austin 100' ahead of her SXSW debut before the pandemic postponed events.
Last year, Haviah became the first Hip Hop artist as well as the first Black woman to win the Polaris Music Prize for her 2019 album, 13th Floor. The project highlights Haviah's relentless work ethic and vast sonic influences; ranging from classic Rap/Hip hop elements to Caribbean rhythms, frenetic electro, and diverse instrumentation, while tackling marginalization and racism head-on as Haviah proclaims self-love as a Black woman. Haviah is currently working on new music and is eagerly awaiting the moment she can get back on the stage to perform.
Listen to 13th Floor here
Purchase 13th Floor on vinyl here
13th Floor VISUALS:
'Bag Up'
'Thirteen'
'Smoke (feat. Clairmont The Second)'
'Blame'
'Wishy Washy (feat. Omega Mighty)'
'Waves (feat. Sean Leon)'
'In Women Colour'
New Haviah Mighty fall 2020 merchandise:
In addition to an exclusive 12" vinyl release of 13th Floor, Haviah launched new merch for fall including; two t-shirts, with a full-color design by Alexis Eke (who created Haviah's Polaris poster) and a long-sleeve T-shirt featuring Haviah's logo. Fans of "Smoke" can rock with Haviah's signature line of rolling papers in partnership with Ziggi Papers, as a limited edition collector's series. Each booklet includes 32 ultra-thin king size/slim papers made of a natural wood pulp mix, 32 king-size filter tips, in a convenient fold-in and reusable rolling tray, with a collectible insert card. Fans must be 18+ in Canada / 21+ in the US to purchase. Everything is available at Haviah's webstore.