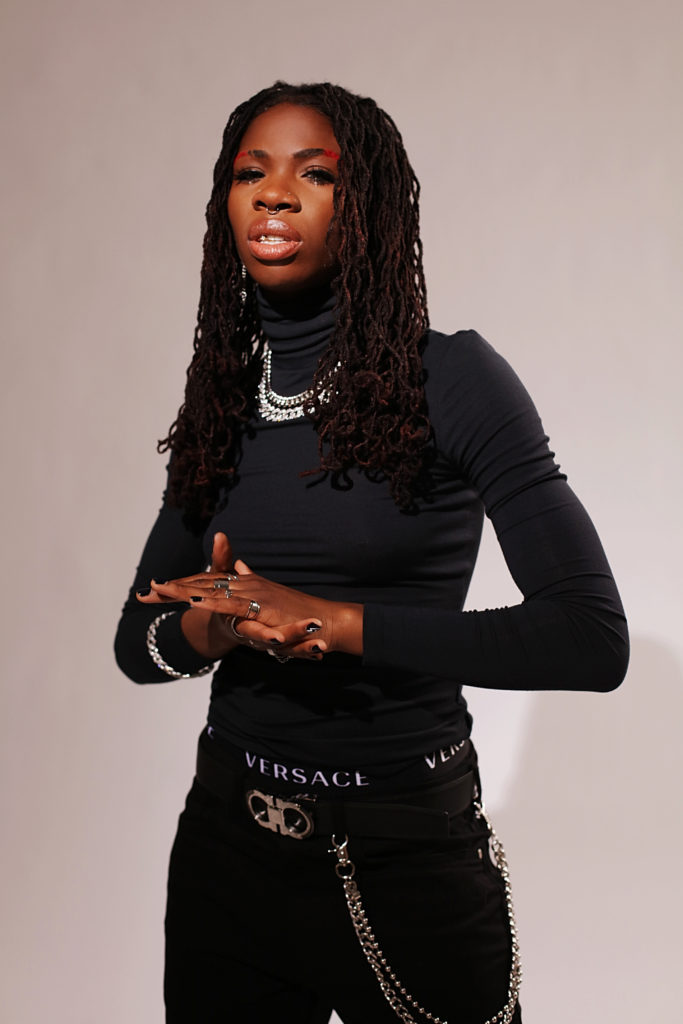 Haviah Mighty is back with hard-hitting "Honey Bun" + nominated for BET Award
Photo by Yung Yemi
September 24 2022
PRAISE FOR Haviah Mighty
"Honey Bun" is out now, buy/stream it here.
JUNO, Prism, and Polaris Prize-winning – and now BET Hip Hop Award-nominated – Haviah Mighty is back today with "Honey Bun" produced by Grammy-nominated Bizness Boi (6lack, Swae Lee) and Derelle Rideout (Lil Uzi Vert, Gucci Mane). Haviah will also hit the road at the end of the month, opening for J Stone in LA. Listen / watch "Honey Bun" HERE.
This is one of the hardest tracks that Haviah has released to date. Having Bizness Boi and Derelle Rideout on the track only adds to Haviah's voice, and further solidifies her place as a rapper to watch. With all eyes on Haviah after becoming the first woman to win the JUNO (Grammy equivalent) in the Best Rap Album/EP of the Year category for her 2021 Stock Exchange mixtape – from her fans who eagerly await each release, to the critics who sing her praise at NPR, COLORSxSTUDIOS, Sway In The Morning, BBC Radio 1, HipHopDX, HotNewHipHop, FADER, Pitchfork, Rolling Stone, KEXP, and more, to now these producers with the keenest eye for talent on the brink of breaking the glass ceiling and into the big leagues – this is the moment to know who she is.
Of the track, Haviah shares, "The end of this relationship was the end of stability and certainty for a time. It broke my trust. It meant that my value system around building relationships had completely changed. Where I once sought authenticity in a new connection, I found my desires were only surface. I pivoted hard to self-validation, recognizing my co-dependency on this person only after being left behind. I began to rely heavily on having multiple beautiful partners, money, designer clothes, drugs and any other way to escape the hurt. 'Honey Bun' is a toxic part of my journey, but mixed with the internal conflict of knowing better deep down."
The track also features some wise words from another frequent collaborator of hers – her father Mr. Mighty himself. Family and heritage has always been a huge through-line of Haviah's craft, and having her father's actual voice close out the track and cool the fire down a bit is part of what makes her work so poignant: "I reflect on parental advice, 'don't need nothing but yourself, that's on my mama/father,' and while I'm still crooning about needing 'another one,' through the outro my father can be heard discrediting the entire song with his take on what beauty really is. You're reminded that just as your true purpose is found from going within, the true purpose of another is found within them. Overall, this song is a reminder that nothing is surface deep."
Throughout her career, Haviah has tackled a range of deeply felt ideas and topics: the roots of capitalism, systemic racism, self-awareness, independence, strength in community, and beyond. On Stock Exchange we saw Haviah's growth as a producer and her expansion as a collaborator (she's worked with TOBi, Jalen Santoy, Mala Rodríguez, and more), while visual artist blackpowerbarbie is at the helm for the incredible artwork and animated excerpts. Haviah also won the Prism Prize for her powerful video for 13th Floor's "Thirteen" from the album that made her the first Hip Hop artist and first Black woman to win the Polaris Prize.