Injury Reserve drop new music video for 'Outside'
LIFTED FROM BY THE TIME I GET TO PHOENIX LP + TOURING EUROPE THIS YEAR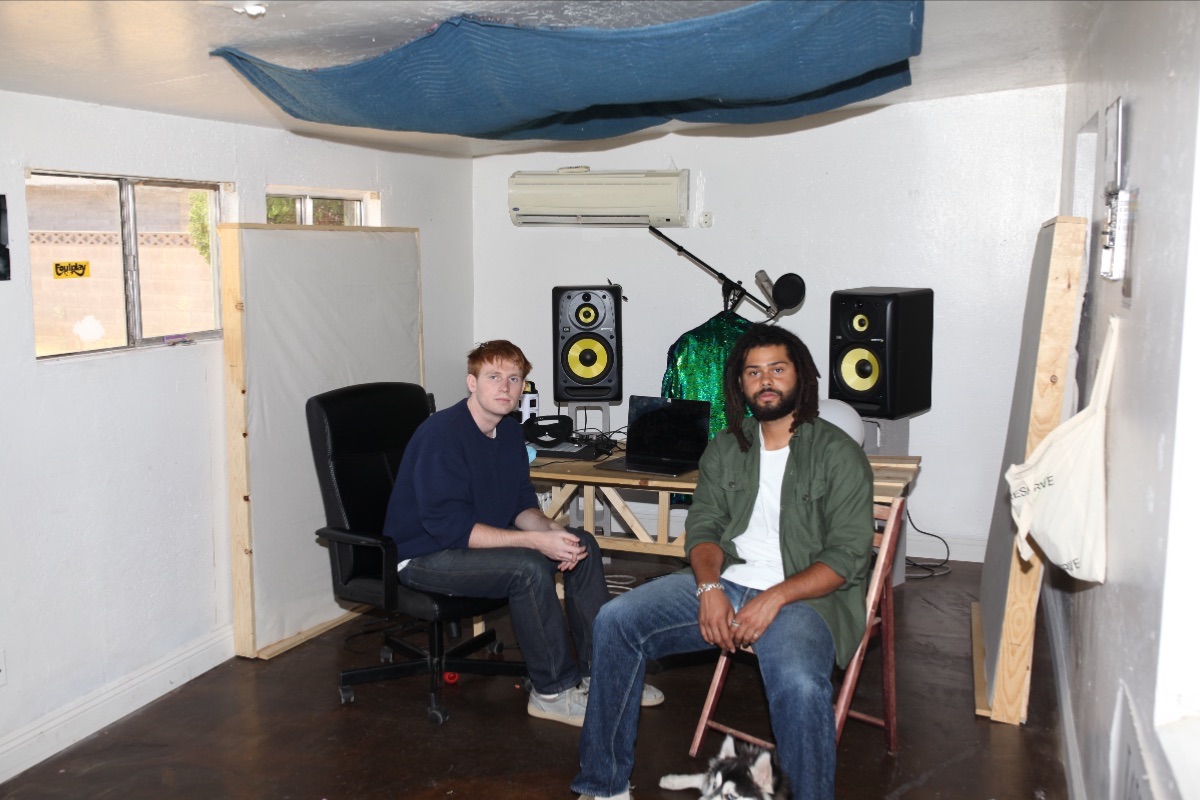 PRAISE FOR INJURY RESERVE
"Unbound and, at times, alien, Injury Reserve's latest album is a post-rap epic, exploding with poignant music that is hectic, congested, and glitchy."
The New Yorker
"Injury Reserve feels remarkably fresh and singular"
Pitchfork
"With each project, the band continues to artfully toe the line between experimental and relatable"
Billboard
"One of the best new groups in hip-hop"
Pigeons & Planes
"Accompanied by production that moves like a series of hard-hitting waves,
it's a tantalizing taste of what's to come."
COMPLEX
"Injury Reserve are dip, dodging, and diving their way up"
Acclaim
Today Injury Reserve reveal their latest music video for By The Time I Get To Phoenix's 'Outside'. WATCH HERE.
Visually, 'Outside' is gloriously unhinged. Across a 9 minute run time of Brutalist splendour, cement, and decaying monsteras, the video spirals between the mundane and the absurd. Shots galavant between fires meticulously kept lit, steaks burnt to crisp, empty stone amphitheaters, and pumping spotlights. Relief comes with the track's instrumental release, where gurgling electronica and glitchy synth lines crescendo to a short circuit, and dusk falls. Like the Safdie Brother's Uncut Gems, 'Outside' reveals no context, keeping constant trepidation throughout its descent.
WATCH: 'Outside' (Official Music Video)
Injury Reserve's recent album, By The Time I Get To Phoenix arrived as a homage in multiple forms; to their hometown, Isaac Hayes' cover of Jimmy Webb's song of the same name, and to their late friend and bandmate Stepa J. Groggs, who tragically passed away in June 2020. Largely completed while Groggs was still alive, full of spirit and enthusiasm for the group's most experimental work to date, rapper Ritchie With a T and producer Parker Corey took their time to complete the work that was started as a trio.

Following the mixtapes that launched Injury Reserve as ones to watch across the underground, Live From The Dentist (released in 2015), and Floss (2016), their self-titled debut album capitalised on that attention, catapulting the group as fast-rising stars globally. Including 'Knees' and 'Superman That', By The Time I Get To Phoenix, the band push the edges of their post-rap sound to new terrain, lauded by Pitchfork, The New Yorker, Consequence, The FADER, Stereogum, HipHopDX, theneedledrop and many more. Locally embraced by FBi Radio as Packet Album of the Week, alongside praise from Acclaim, Pilerats, TENNER Magazine, Beat, Best Before, and others.

The original 'By The Time I Get To Phoenix' has been covered countless times across decades and genres, which is very much in line with Injury Reserve's ethos and approach when it comes to creating music: a renewable malleability with every repurpose. The group pulls from several styles and eras of hip hop, but runs each one through the Injury Reserve lens, putting their own distinct and cohesive sound across their references. Nowhere is that dynamic more present than on By The Time I Get To Phoenix.
By The Time I Get To Phoenix LP is out now, buy/stream it here.
TRACKLIST
Outside
Superman That
SS San Francisco (feat. Zelooperz)
Footwork in a Forest Fire
Ground Zero
Smoke Don't Clear
Top Picks For You
Wild Wild West
Postpostpartum
Knees
Bye Storm
TOUR DATES
4 Mar – The Van Buren – Hohokam Land / Phoenix, AZ
11 Mar – The Neptune Theatre – Si'ahl / Seattle, WA*
12 Mar – The Imperial – Musqueam, Squamish, Tsleil-Waututh / Vancouver, CA*
13 Mar – Wonder Ballroom – Chinookan / Portland, OR*
19 Mar – The UTC Theatre – Ohlone Land / Berkley, CA*
29 June – SWG3 – Glasgow
4 July – Village Underground – London
8 July – Pohoda Festival – Pohoda
31 Oct – Chalk – Brighton
1 Nov – Trinity – Bristol
2 Nov – Academy 3 – Manchester
3 Nov – Summerhall – Edinburgh
4 Nov – Belgrave Music Hall – Leeds
5 Nov – Institute 2 – Birmingham
6 nov – Academy (Green Room) – Dublin
14 Nov – Le Pop Up – Paris
15 Nov – Rotonde – Brussels
16 Nov – Yuca – Cologne
18 Nov – Bitterzoet – Amsterdam
22 Nov – Frannz – Berlin
23 Nov – Hybrydy – Warsaw
24 Nov – Underdogs Ballroom – Prague
25 Nov – House of Hungarian Music – Budapest
* supporting Black Midi

Stay connected with Injury Reserve:
Twitter |Instagram| Facebook