Introducing avant pop artist Mahne Frame
NEW SINGLE 'SLEP' OUT NOW VIA 21 N FUN
PRAISE FOR MAHNE FRAME
"Sounding like an Australian Bladee"
PAPER Magazine
"Icy techno beats"
NME Australia
"Apocalyptic rave-pop maven"
2SER
"An album of dystopian no-hoper club thump"
Weirdo Wasteland
Meet Mahne Frame, the Dharug / Gundungurra / Blue Mountains raised, Tokyo-based, avant-pop electronica producer who today shares his release, 'slep'. LISTEN + WATCH HERE.
Frame ushers in 2022 with rumbling drone, synths pulsating in overdrive, and his token low baritone vocal drawl on 'slep' . The debut release from his own, newly minted label 21 N FUN, 'slep' is an attempt to recapture and reclaim the feeling of freedom found in nature, and transpose it to a metropolitan living environment. The revelling of this feeling was most important for Mahne in the wake of the world's recent forced halt – hinted through the track's worn, electronically boosted intro, 'take away, take away everything'.
The release is a wash of spaced-out glitch and spoken-word piece, pushed through its runtime by the energy and enigmatism that Mahne imprints his music with. Driven by energy over goals, it's an approach that affords him the ability to say and do a lot with very little. 'slep' specifically, is motivated by his desire for independence, choice, and chance to 'do' according to his own terms.
Outside of his DIY impulses, it's this drive for anti-restraint, to escape restriction that brought 'slep' to life. The track originated in dense urban Tokyo but was finished totally off the grid at a down-trodden dirt shack in Alpine, California (an escape from potential infection while on tour with The Garden). It's here that Mahne managed to turn off his phone, quad-biking through mountains that quenched any sense of captivity. "It's really hard for me to stay innovative when confined" he states.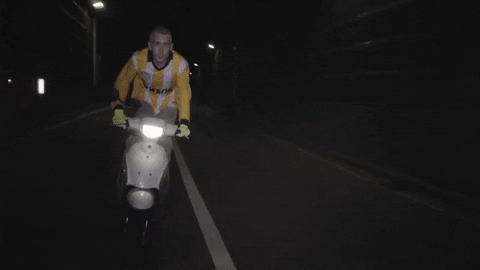 Watch: Mahne Frame 'slep' (Official Video)
In his own words, Mahne reveals "slep is a misspelling of sleep/slept due to not getting enough. The track is about the irony of washing away sins. I'm attracted to dark, dry humour because it helps me process things." Featured alongside the single, is 'slep's B-Side, 'slep expansion pack', co-written alongside local producer Phanosland. The track serves as an 'expansion pack' that can be added onto 'slep' by playing them back to back without space.

'slep' follows Frame's recent EP, MAD WORLD, independently released to acclaim from NME, PAPER Magazine, triple j's Something More, 2SER, FBi Radio, Weirdo Wasteland and more. Earlier his debut EP KISS MY ASS, DEATH's lead single '21 N FUN', premiered by Clash Magazine, was featured on Mark Ronson's Zelects playlist. Mahne Frame is a hard character to pin down, categorise, or expect consistency from – his music is energised by pure feeling. Stay tuned, as his gloomy dejected imprint will prove just how nihilistic – or not – his mission truly is.

'slep' is out now, buy/stream it here.
Stay connected with Mahne Frame:
Website | Instagram | Twitter | Youtube | Bandcamp
ABOUT MAHNE FRAME

From growing up bush to now stuck in Tokyo throughout the pandemic, Mahne Frame is an artist difficult to pin down. Be it the multiple outfits in the Eora / Sydney community he's loaned his drum skills to, his solo music is branded in simplicity, cynicism and elucidity. Inspired by The Prodigy, Nick Cave, Goldie, Max Rockatansky, Valentino Rossi, his "baritone-monotone" (NME) mixed with "icy rave beats" (PAPER) has seen the producer collaborate with Japanese artists Tohji and Aya Gloomy.