Introducing Canadian rapper Mouraine with 'Gold' + announces In Search Of Gold LP
Photo by Mat Dunlap
February 16 2023
PRAISE FOR Mouraine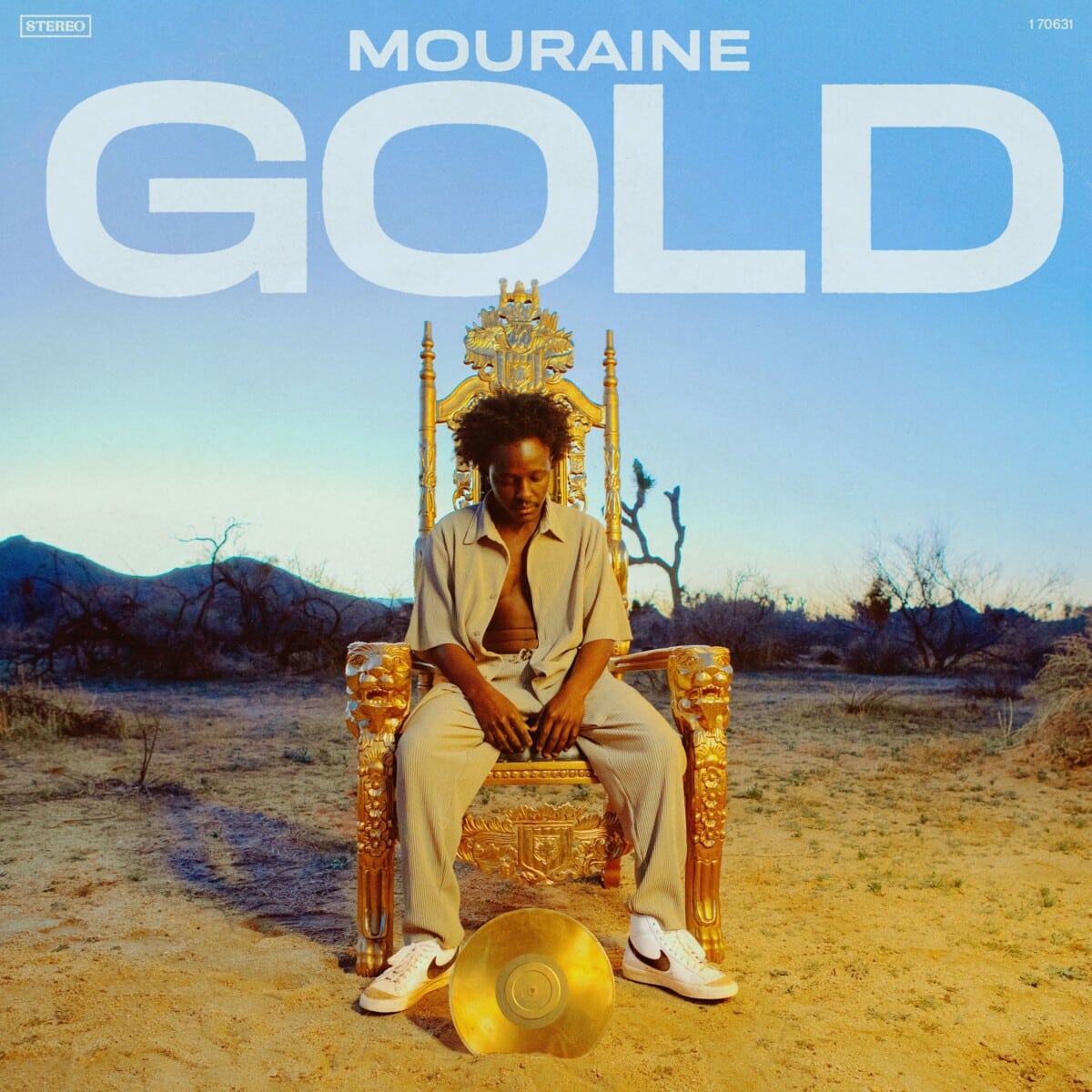 In Search of Gold by Mouraine is out May 5, presave it here.
"Gold" is out now, buy/stream it here.
Sudan-born and Edmonton-based  rapper  Mouraine enters his new era with "Gold," the perfect track to announce his forthcoming album In Search of Gold. The track is a mirror of Mouraine's sunny upbeat attitude, humility, and persistence. Listen/watch "Gold" HERE, and presave In Search of Gold HERE.
"Gold" is an upbeat, uplifting track with a wubby bass line to keep it moving with an unparalleled smoothness. Mouraine's life path may have been rocky, but he counters it with unstoppable swagger, confidence, and good spirit. Of the track,  Mouraine  says, "The song "Gold" is the perfect post-reaction once you discover your true worth as an artist and a human being. Once you know your capabilities and have reached an unexplainable state of belief in yourself, there is no such thing as settling for anything less than gold."
In Search of Gold, announced today, is an extension of this single in many ways. It goes on to reveal other sides of his personality: the inevitable feeling of self-doubt in album opener "FOMO," to the grittier, frustrated, "Planet of the Apes,"  which  acknowledges  the darker parts of his journey and shows his persistence in a slightly different, darker light. As a whole In Search of Gold is unwith-holding in its honesty and its breadth of sound.
Artistically, Mouraine strikes a trifecta of swagger, buoyancy and humility in his music and demeanor. If his beaming grin doesn't instantly pull you in, his charisma and cadence definitely will. Seeking asylum from his home country with his mother and siblings at the age of 10, unable to speak a word of English, Mouraine turned to watching hip hop music videos and poetry, which ultimately became his teacher and solace.
Deeply inspired by the way his favorite rappers could energize and demand the attention of a crowd, Mouraine began writing and recording music. He wrote and performed with his two younger brothers as The Overachievers before making his solo debut in 2017 with his mixtape Cold Mornings 2. He's since shared stages with the likes of Mac Miller, J.Cole, T-Pain, Big Sean, Pusha T, Classified, and many others; still, he retains a humble underdog attitude throughout.
His recent Bigger Dreams EP, that sought praise from Complex, The Source, CBC, Earmilk, Exclaim!, and many more, set the stage for Mouraine's next anticipated chapter, following collaborations with WCMA Producers of the Year, Deadmen (Begonia, Ashleigh Ball, Royal Canoe), promotional features with Footlocker, Toronto Raptors games and other major sporting events across the country he now calls home, Mouraine is on the cusp of an enduring legacy.
Motivated on raising the next generation of dreamers, creators, policymakers and, Mouraine's sights are set high and he'll settle for nothing but GOLD.