Introducing K.O. with debut single "Sadderday"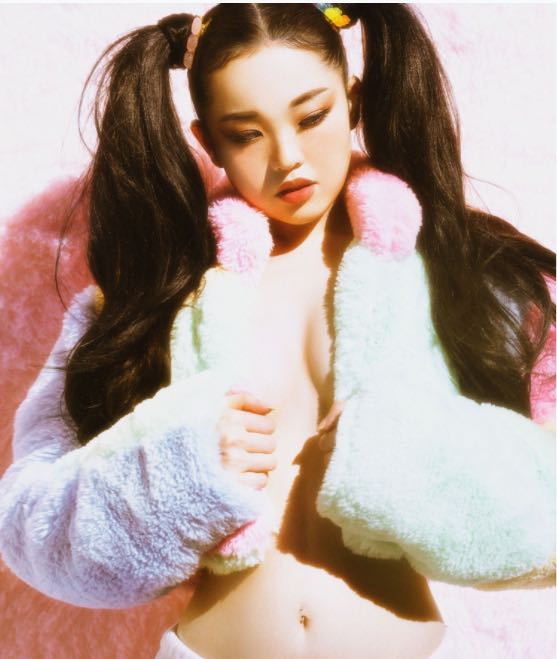 Los Angeles-based artist K.O. today shares her debut single, "Sadderday". Listen HERE.
Produced by Alex Lustig (Young Thug, PartyNextDoor), "Sadderday" is a slice of poignant post-internet pop that contrasts the twinkling melodies and open-hearted emotionality of mid-2000s emo against echoing 808 drum machines. Living somewhere between the silky sincerity of a bedroom pop singer and the tripping cadence of a rapper, K.O.'s casually tossed off, boastful lyrics – "I don't really care what you do / After all, I'm so over you" – belie the details she's trying to brush over: empty, glazed eyes, numbed pain and a distance festering within the relationship.
Of the track, K.O. shares: "I've been equally inspired by '60s icon Jane Birkin as trap beat and emo music. I wrote this song while I was going through a sad time and I think a lot of people feel that way right now too. In spite of its sadness, the melody is also meant to feel like a lighthearted lullaby to ease the pain".
Born in Florida, K.O. spent much of her childhood moving around different parts of the US before eventually settling in Los Angeles. Without a fixed place to derive her sense of belonging from, she instead learned how to become a world-builder, combining her love of anime, left-leaning hip hop, techno and pop into something wholly and uniquely her own.
Her work as an artist carries this auteurist sensibility over into her multifaceted career, which has thus far spanned fashion, music and photography, creating visuals for the likes of Billie Eilish, Carly Rae Jepsen, Ciara and more. As K.O., she produces music that plays with the ideas of hard and soft, marrying the blush-inducing attitude of Megan Thee Stallion, the high-gloss productions of Blackpink and the relentless genre blasphemy of 100 gecs.
This approach to genre is one that K.O. has honed during her time as a techno and hip hop DJ, curating eclectic mixes as a regular on beloved LA underground station, Dublab, as well as support slots for Charli XCX, Tommy Genesis, Dorian Electra, Father and more. As a DJ, she developed an idiosyncratic eye for identifying previously untapped links between sounds and styles. Now, in her first original productions as K.O., she's doing the same thing: piecing together a reflection of herself from disparate parts, watching how individuality emerges from those connections that maybe nobody else would've seen or ever have thought to put together.
"Sadderday" by K.O. is out now, buy/stream it here.