Luna Li shares Duality LP featuring beabadoobee, Jay Som, Dreamer Isioma
LISTEN + WATCH 'WHAT YOU'RE THINKING'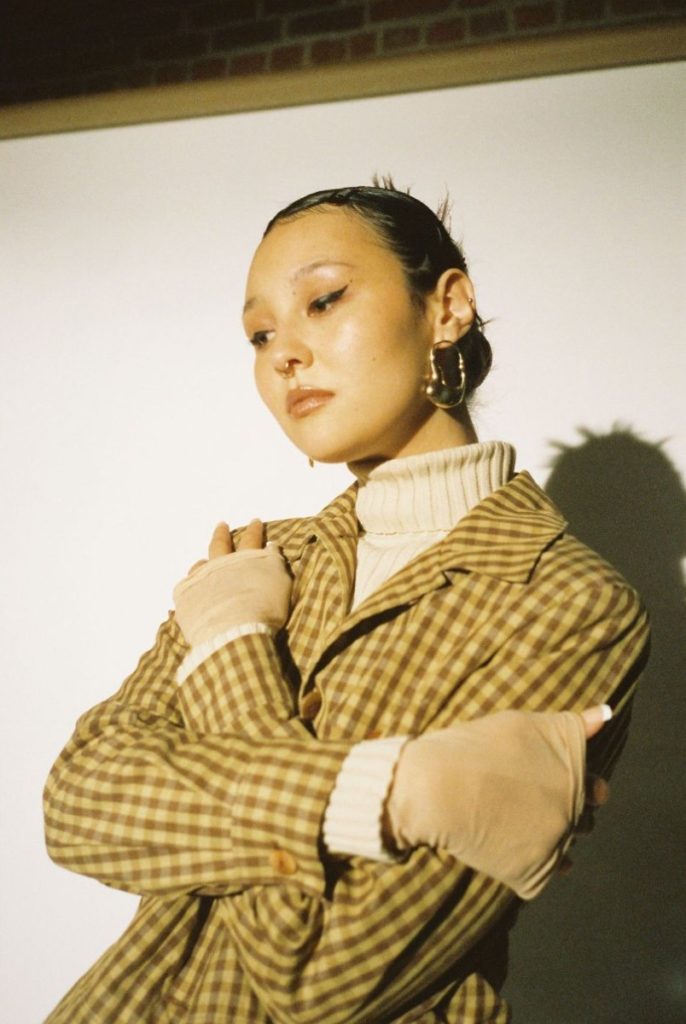 PRAISE FOR LUNA LI
"It's so easy to get lost in Luna Li's music….dreamy and dizzying"
NPR Music
"Spellbinding indie-rock from a divine new star"
NME
"Can't stop listening to "Silver Into Rain" by Luna Li featuring beabadoobee"
Pigeons & Planes
"Psychedelic music to celebrate time spent alone"
i-D
"Haven't been able to stop thinking about this for days."
MTV
"Misty, starry-eyed dream pop by viral sensation Luna Li"
Nylon
Introducing Korean-Canadian multi-instrumentalist, songwriter, composer, and producer, Luna Li who today shares her debut album, Duality, via In Real Life (Peggy Gou, CLIP, Liv.e). LISTEN HERE + WATCH 'WHAT YOU'RE THINKING' HERE.
Luna's universe is hyper-lush and inclusive by design. The project of Hannah Bussiere Kim, Luni Li is a blend of indie rock and psych; where experimental neoclassical morphs into pristine pop. Her sound is that of an everyday symphony, crafted from the perspective of the female gaze. When the pandemic started, she started self-recording instrumental interludes as a radical form of care. By letting others into spontaneous moments of creation, she made her process transparent and communal.
Her video snippet jams have gone viral many times over, racking up over 8 million streams and producing a fiercely loyal following. Its resulting self-titled EP garnered widespread acclaim – "Why aren't people queuing up to buy beats from this person?", asked theneedledrop's Anthony Fantano – leading to coverage in PAPERMagazine, Complex, i-D, among others, and Japanese Breakfast personally tapping Luna Li as support for her fall 2021 tour. Li also performed on the main stage of 88rising's Head In The Clouds festival and was selected as one of NME's Top 100 Emerging Artists in 2022.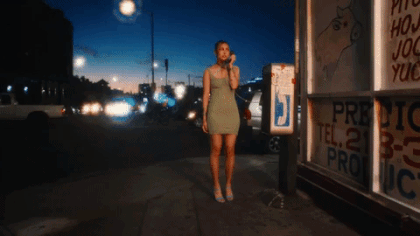 WATCH: 'What You're Thinking (Official Music Video)
Now Luna Li arrives with her debut album Duality. Alongside features from Jay Som on 'Boring Again', Dreamer Isioma with 'Flower (In Full Bloom)' and her recent hit with beabadoobee, 'Silver Into Rain', Li wrestles otherworldly ambitions to the ground, embracing vulnerability and her identity. Capable of both detonating an incendiary riff or slipping into the splendour of celestial strings, be it on the violin or harpsichord, the album's power lies in its most delicate moments.

'What You're Thinking' is indicative of this, with its warbling hook "if I could know", begging to solve the pitfalls of her paramour's anguish. Luna Li's intuition as an artist sees her consummately capable of taking risks and refining the contours of a melody to best serve the song. Li invites enough space for her ideas to breathe, so "The songs never quite have only one feeling," she explains. "Each song had some element of light and dark — where there's happiness there's still uncertainty; where there's anxiety there's also beauty; and where there's tension there's freedom." Luna Li is more than a musical project. It's a world unto itself, and a kingdom of its creator's making.
Duality LP by Luna Li is out now, buy/stream it here.
TRACKLIST
Cherry Pit
Boring Again (feat. Jay Som)
Afterglow
Trying
Flower (In Full Bloom) (feat. Dreamer Isioma)
Alone But Not Lonely
Silver Into Rain (feat. beabadoobee)
What You're Thinking
Star Stuff
Magic
Misery Moon
Space
Lonely/Lovely
Stay connected with Luna Li:
Instagram | YouTube | TikTok | Twitter | Facebook | Website
ABOUT LUNA LI

Growing up Korean-Canadian in Tkaronto / Toronto, Luna Li was always immersed in art. Her mom ran a music school where a collection of instruments were always within arms reach. She started her classical training on the piano before graduating to the violin. When she discovered the harp, she realised that the skills from her formal training were not only transferable but expansive. She mastered the electric guitar, then learned that adding synths and programming drum loops could unlock a new dimension to her music.

An arranger at heart, Li developed a new lexicon for her instruments to communicate with each other. Honing an aptitude for experimentation, she changes her process for each song, recording her first takes and morphing her poems into lyrics. After dropping out of university after a single semester, she became a mainstay of Tkaronto / Toronto's indie rock scene which lead to the creation of Luna Li.