Introducing MVW with Connections EP feat. Valee, Lil Gotit, Matt Ox, Desiigner, TiaCorine and more
Photo by Cancer Blake
October 25 2022
PRAISE FOR MVW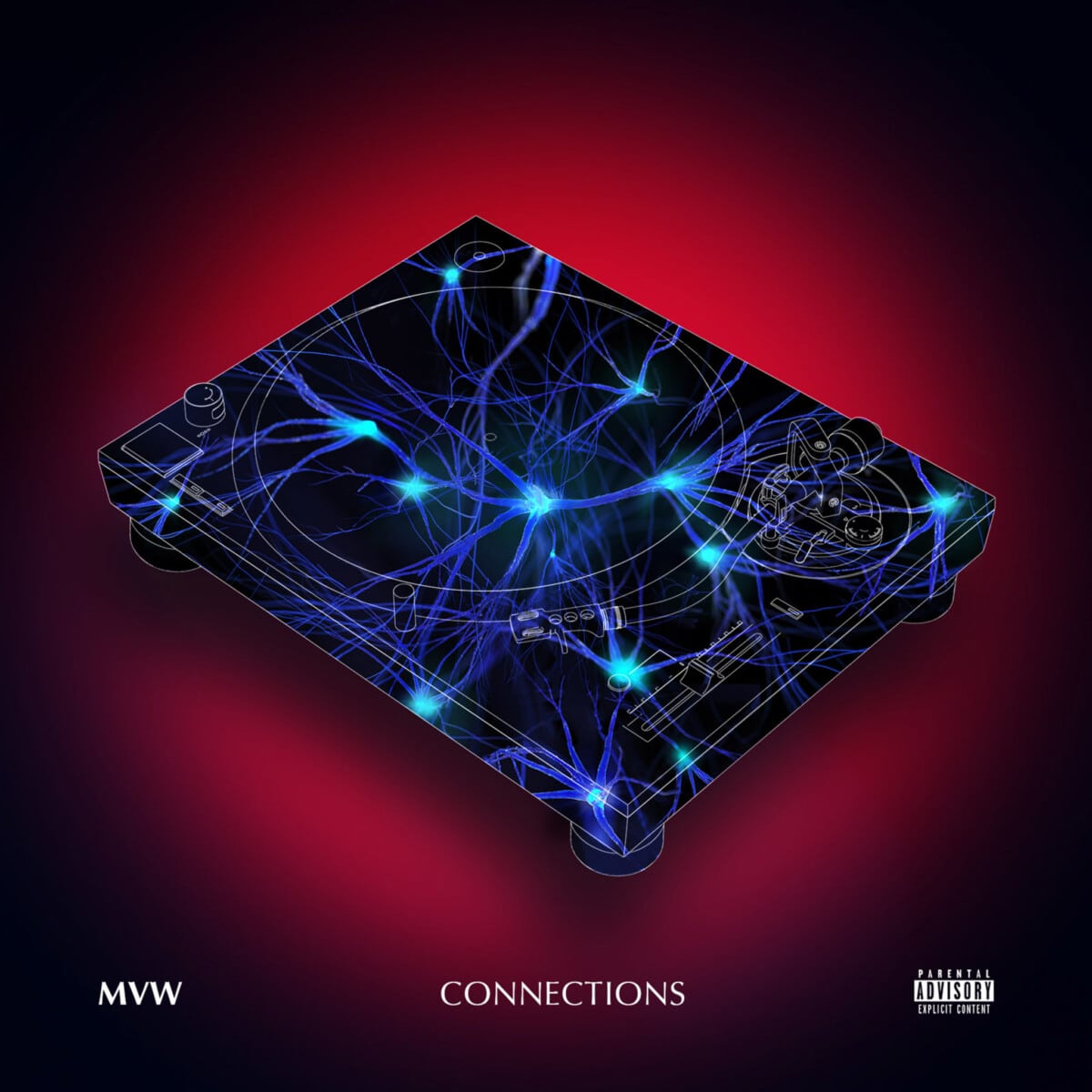 Tracklist
1.    Oscar with Valee
2.    Right Back feat. Valee & Lil Gotit
3.    Epiphany feat. Matt Ox
4.    Never That feat. Matt Ox, Valee, & 645AR
5.    Mobb Ties with Desiigner
6.    Bali feat. Valee
7.    TikTok feat. TiaCorine & Zelooperz
8.    9Fifty feat. Valee & Xavier Wulf
9.    Check In feat. Matt Ox
10.    7 Bands feat. Valee & Zelooperz
11.    Goin' Crazy feat. TiaCorine, Matt Ox, & Warhol.SS
Connections LP is out now via AWAL, stream/buy it here.
Today, Los Angeles-based producer and composer MVW (aka Michael Vincent Waller) releases his evocative hip hop  album  CONNECTIONS,  laden with exciting features from Valee, Matt Ox, Desiigner & more, co-produced by Lex Luger (Waka Flocka, Jay-Z), via AWAL. Listen HERE.
As the name suggests, CONNECTIONS is about urging the listener to reckon with the ties between unexpected things: Minimalism and maximalism… Hip-hop and classical music. Waller's background and success as a classical musician has teed him up for this type of hybrid undertaking (he's already released three full LPs of classical compositions under his full name Michael Vincent Waller, including "Moments" which received a score of 7.8 from Pitchfork).
Having studied classical music at New York University and under La Monte Young (one of the first and most revered American minimalist composers) and Bunita Marcus, he sees things from a nuanced perspective. While buried in music theory and watering his passion for classical training early on, Waller's love of Hip Hop grew simultaneously. Hailing from Staten Island, Michael was raised on the rugged sounds of Wu-Tang Clan, The Notorious B.I.G. and A Tribe Called Quest. Later in his childhood, the music of Dr. Dre, Kanye West and Lil Wayne made their way into his lexicon. As MVW, the Los Angeles-based composer and executive producer has developed his signature blend of minimal classical compositions with trap-heavy hip-hop influences.
Of the album, MVW shares, "The attention to the melody and nuance of the texture stands out. It's about taking you on the journey from minimal to maximal — going through the ebbs and flows of layers, lyricism, and transitions between those two aesthetics."
Of working with MVW, frequent  collaborator  Valee shares, "The music was unlike anything else I'd heard. No one is rapping over that kinda stuff so I wanted to try something different. It was a challenge and definitely had a spooky element to it. I like that."
CONNECTIONS ushers us into the here and now, with features both Veteran artists and a new generation of rappers, with past collaborators (Valee, Lil Gotit, Lex Luger) and new voices (Matt Ox, Desiigner, TiaCorine, Zelooperz, Xavier Wulf, Warhol.SS) lending their voices and verses. It's a project which fully expands and elegantly distills the vision MVW forged on  2021's  CLASSIC$; CONNECTIONS is the opus of MVW's career thus far.