Introducing new children's group Big Kids, featuring members of Vallis Alps, Mansionair and Breathe.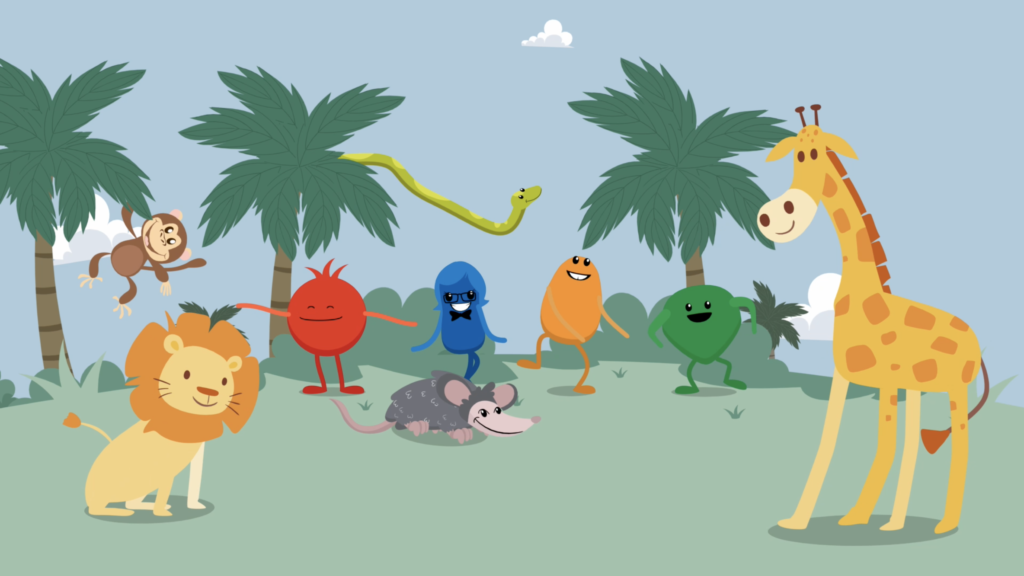 Meet Big Kids, the new children's project featuring Parissa Tosif of Vallis Alps, Lachlan Bostock of Mansionair, Sean Walker of Breathe. and Naysan Rowhani who are bringing a contemporary edge to kid's music in Australia with their new EP, Dance Party. With all the chaos happening in the world at this time, the foursome wanted to bring some light and love to the world for parents and children while they work and learn from home. Listen and watch it on YouTube, Spotify, Apple Music, Soundcloud and more.
Originally written by Tosif and Rowhani for their nieces and nephews before being picked up by Bostockand Walker, who, using their spare time and their production prowess, came away with six tracks of kids music that sounds nothing like your typical kid's music. What started as a lighthearted project initially intended for the foursome's family soon became something for parents and children everywhere, both of whom the group felt deserved a higher standard of kids' music. All six tracks from the Big Kids project are available to stream now, and each track is accompanied by playful, vibrant visuals that match the jubilant and ecstatic sounds.
United by their affinity for children and inspired by their relationships with their own younger family members, Big Kids is a labor of love in the purest sense. With multiple genres and styles, and covering positive educational messages that range from the importance of acceptance in 'Smile' to the wonders of the natural world in 'We Are the Animals' and more, Big Kids radiates joy, from the four members, through to the parents and down to their children.
Big Kids: Joyful, danceable, educational kids music with a social conscience for parents and children alike.
Dance Party by Big Kids is out now.
Buy/stream it YouTube, Spotify,Apple Music, Soundcloud and more.