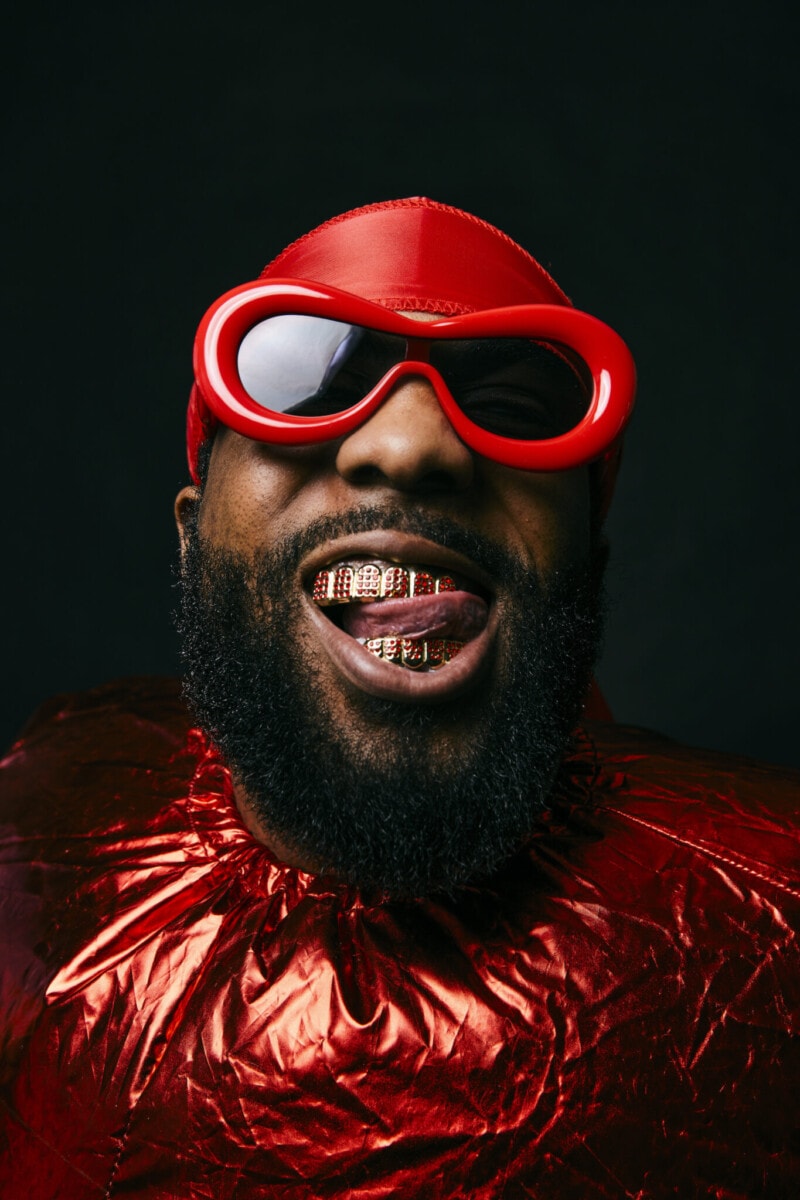 Introducing Rodney Chrome: Watch "Break The Internet" premiered on PAPER Magazine
Photo by Eric Hart Jr.
April 14 2023
PRAISE FOR Rodney Chrome
"Break the Internet" is out now, buy/stream it here.
Introducing Rodney Chrome with "Break the Internet," a track and video that calls genre into question, premiered today on PAPER Magazine. While delivering an elevated listening and viewing experience of his boundary-pushing blend of PC Music, R&B, and Hip Hop, Rodney invites his audience to ascend with him and experience The Phenomenon of Rodney Chrome with "Break the Internet." Watch the video for "Break The Internet" HERE.
"Break the Internet," directed by Olivia De Camps, intends to do just that. With references from Doja Cat's live performance of "Say So," to Sean Bankhead's choreo (Cardi B, Lil Uzi Vert) – it's for the left of center queer crate diggers, the fashion people, the people who dance to anything from Shygirl to 90s R&B. Following last year's acclaimed "To The Money," "Break the Internet" is – like Rodney – impossible to categorize or look away from. It's the unapologetic sultry sleaze of Doechii and the ahead-of-the-times path-maker mentality of Missy Elliot.
Of "Break the Internet" Chrome says, "With drill beats being such a staple right now in music, especially my current residence of New York, I wanted to give fans the chance to hear what drill music would sound like in the year 2099. Pulling inspiration from early 2000's bounce music, Break The Internet was created to test myself to try and put as many genres (R&B, Hip-Hop, Pop) underneath the umbrella of Drill music. I've learnt that the reason I love creating music so much is because my sound pulls from so many genres. Break The Internet is the first offering for my fans to truly see and hear that Rodney Chrome is a genre chameleon that is on the verge of stardom. As a DIY artist music videos are my favorite way to highlight the many talents that I possess as an artist. Break The Internet (the performance video) is my first offering for new listeners to witness that Rodney Chrome has everything and more to offer to the world of music, film, and fashion."
Rodney Chrome, aka Rodney Anderson, is a Little Rock, AK born, now Brooklyn, NY based multi-hyphenated talent. Chrome's commitment to exploring the boundaries of Pop, R&B and Hip-Hop through his own electronic maximalist approach make him one to watch. From writing all of his own music, choreographing performances and starring in all of his own videos, Chrome is a triple threat.
The Chrome identity emerged upon Rodney's move to New York to attend the prestigious Clive Davis School of Music at NYU and the space he and his community created for him to be his full self. Diving head first into this new persona, Chrome introduced himself with the QUEER PRESSURE EP (released June 2020), with singles "Pulpit" and "Premium Goods" both receiving praise from FADER, PAPER, and more. Continuing his momentum into 2021, Chrome performed on AFROPUNK's 2021 NYC festival lineup. Between performances and releases, Chrome found time to score Brie Larson's Disney+ show Growing Up, and landed two songs and instrumentals on Oprah's Hulu show Hair Tales. Last year's Ghetto Popstar Vol.1 EP amassed over 150K streams across DSP's and generated over 55K organic views on the "To the Money" music video. Chrome is set to turn more heads in 2023 with what he's got up is chainmail sleeve.