Introducing Stevedreez with "Good Love"
Credit: Dom Alcantara
July 14 2023
PRAISE FOR Stevedreez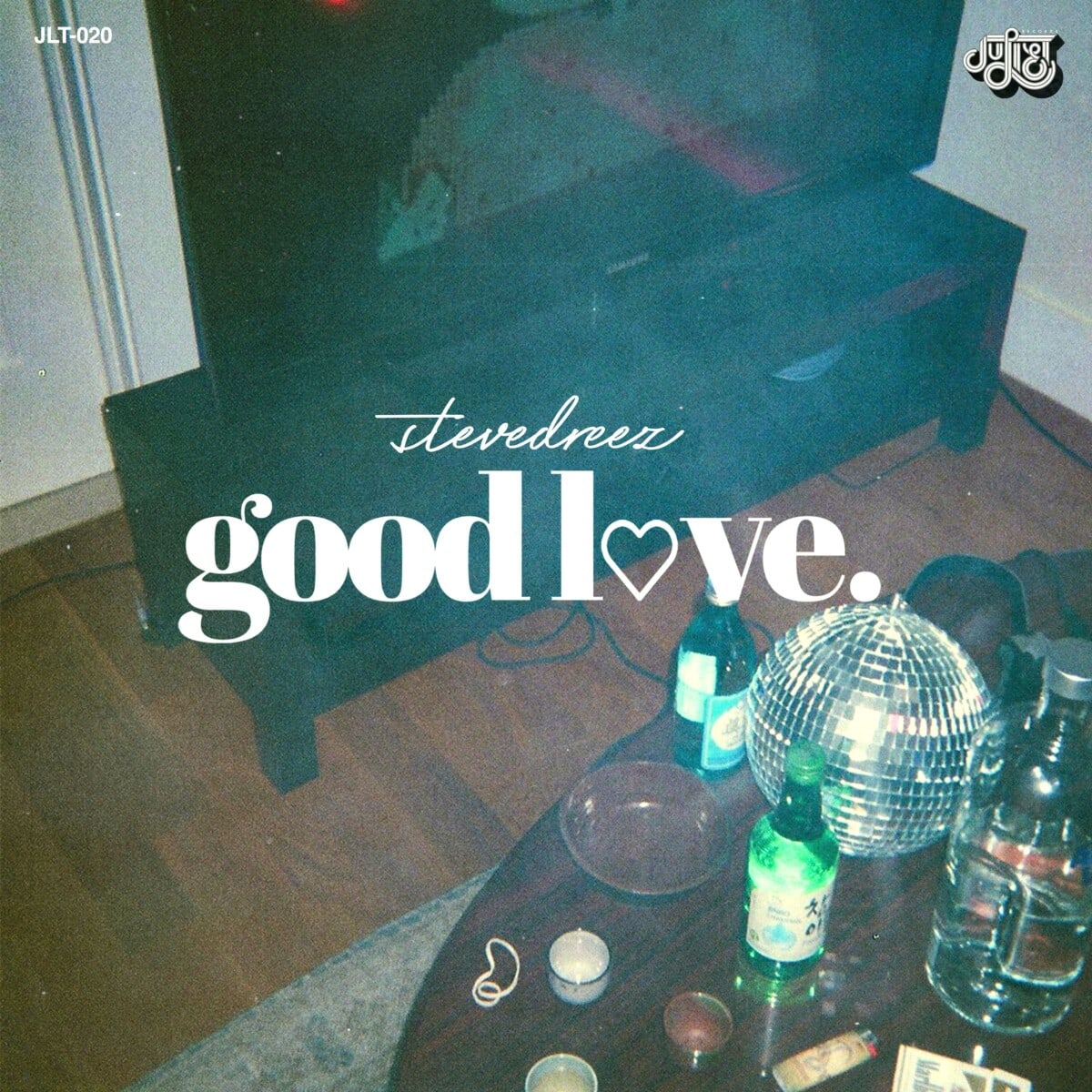 1. "Crystal Ball"
2. "Like That"
3. "Good Love"
4. "Fade"
5. "4U"
"Good Love" by Stevedreez is out now, buy/stream it here
Stevedreez is the moniker of producer and songwriter Stephen Dries, who today shares his groovy summer tune, "Good Love," via Juliet Records (helmed by A-Trak and Chromeo; alongside artists like Ian Isiah and Anomalie). Listen/watch "Good Love" HERE, and look out for the Dial Tone EP on August 11.
Following the themes in his recent release, "Crystal Ball," "Good Love" transports its listener to the era of Donna Summer, but with a modern twist – right at the start we're almost taken up to space with some synths that sound a bit like ray gun, but we're taken back to earth with familiar accents from strings that we'd expect from a disco vibe. It concocts a danceable and nostalgic track that's absolutely irresistible. "Good Love" grabs you with a punchy bass line and a consistent beat that keeps you grooving along from start to finish (and makes you want to hit repeat); it's like disco on Xanax.
On the track, Stevedreez wrestles with coming to terms with his emotions, calling to the thrilling unknowns of falling in love. Stevedreez says, "Good love is a story of infatuation of a person that doesn't reciprocate the feelings. The struggles you go through to impress and make sure their needs are met when you get the short end of the stick. It's a reflection on the constant battle of knowing you're in an unhealthy relationship where there's nothing coming back to you in return emotionally. I know many can relate because it's happened to all of us at least once in our lives. The upbeat tempo and synths of the songs give the ambiance of the chase for love"
Stevedreez produced everything on this project, from the keys, to the guitars & bass tracks. All the drums come from scavenging the internet for the juiciest drum loops out there. He finds inspiration not only from the music greats of decades past (most recently citing '70s yacht rock and, of course, Sade), but from a longstanding love of movies, documentaries, 80's culture and imagery, and skate videos. Much like music makers, skaters have a way of pushing the culture forward, and their persistence to always level up mirrors the way that Stevedreez approaches his ever-evolving historically-conscious soundscapes.
Born in Japan and currently based in Virginia, Stevedreez space-age blend of chillwave and pop transcends genres and is largely self-produced. He has independently released two EPs Mirage (2019) and PINK SLIP (2020), all while gradually building his discography through singles like "STAY UP," "DARLING" and "SMOKING SECTION," garnering over 5 million streams across all platforms. Where other pop artists choose the extremes of extroverted vulgarity or introverted comfort, Stevedreez does neither. Instead, he shamelessly chooses to ride the intoxication of nostalgia.