Introducing The Lazy Eyes with their debut single 'Cheesy Love Song'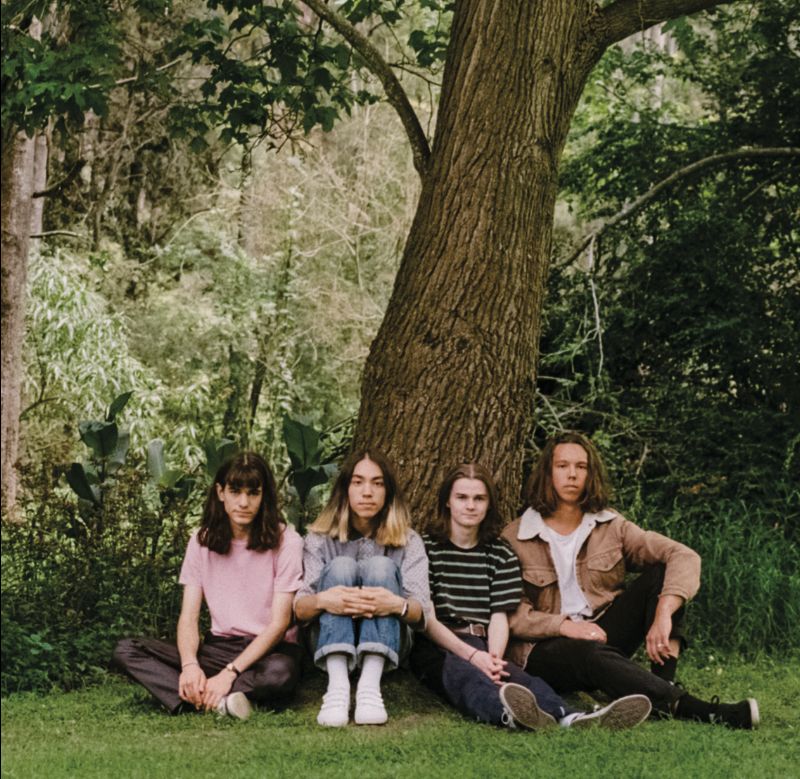 The Lazy Eyes are a Sydney four-piece who create prismatic, sprawling psychedelic rock. 'Cheesy Love Song' is the lead single from their debut EP, the first of a number of releases over the coming year. Listen and watch HERE.
Harvey (vocals, guitar, keys), Itay (vocals, guitar), Blake (bass) and Noah (drums) have been playing together since they were 15, having met each other while attending Newtown Performing Arts High School. In between then and now, news of the band's playfully jam-filled and constantly morphing live show has spread throughout their home city like word-of-mouth wildfire, building up a fervent, cult following. Now done with high school, The Lazy Eyes are finally ready to share their music with the wider world.
Showcases at Bigsound 2019 saw The Lazy Eyes take that buzz national, drawing praise from Home and Hosed's Declan Byrne and seeing triple j, Happy Mag and more, name them as a future act to watch. They have also recently played Fairgrounds Festival, Newtown Festival and are set to perform at Laneway Festival in Sydney in February.
A patient, slowly unspooling track built around languid piano, echoing guitar lines and vintage soaked vocal melodies and harmonies, 'Cheesy Love Song' is content to take its time introducing the band, letting its tonal and textural choices lazily mutate from flourishes of soft strings and warm synthesizers into heavy-handed drumming and wild guitar sirens. As a debut single, 'Cheesy Love Song' is a wonderfully blooming introduction to The Lazy Eyes that surreptitiously disguises its true sense of ambition and skill.
With their debut release, The Lazy Eyes present themselves as part of the second generation of Australia's burgeoning psych-rock scene. Bringing a meld of pedal-effected psychedelia, 60's pop-inspired chord progressions, the tenderness of The Flaming Lips, and the pocket symphonies of Brian Wilson, The Lazy Eyes create emotive and expansive alternative rock. The type of music ideal for introspection, 'Cheesy Love Song' is a small, insular universe unto itself.
The debut also comes with the announcement of management, distribution and agent signings with Travis Banko at Lunatic Entertainment (CHVRCHES, Baker Boy, Skeggs) and The Orchard signing for the world. On the live side, the band will be booked by Matt Bates at Primary Talent (Alt-J, The 1975, Wolf Alice) for UK/Europe/Asia bookings, Ryan Craven at Paradigm Agency (The War on Drugs, Lorde, CHVRCHES) for North America & Evan Davis at Village Sounds (POND, DMA's, Hatchie) for ANZ.
'Cheesy Love Song' by The Lazy Eyes is out now – buy/stream it here.