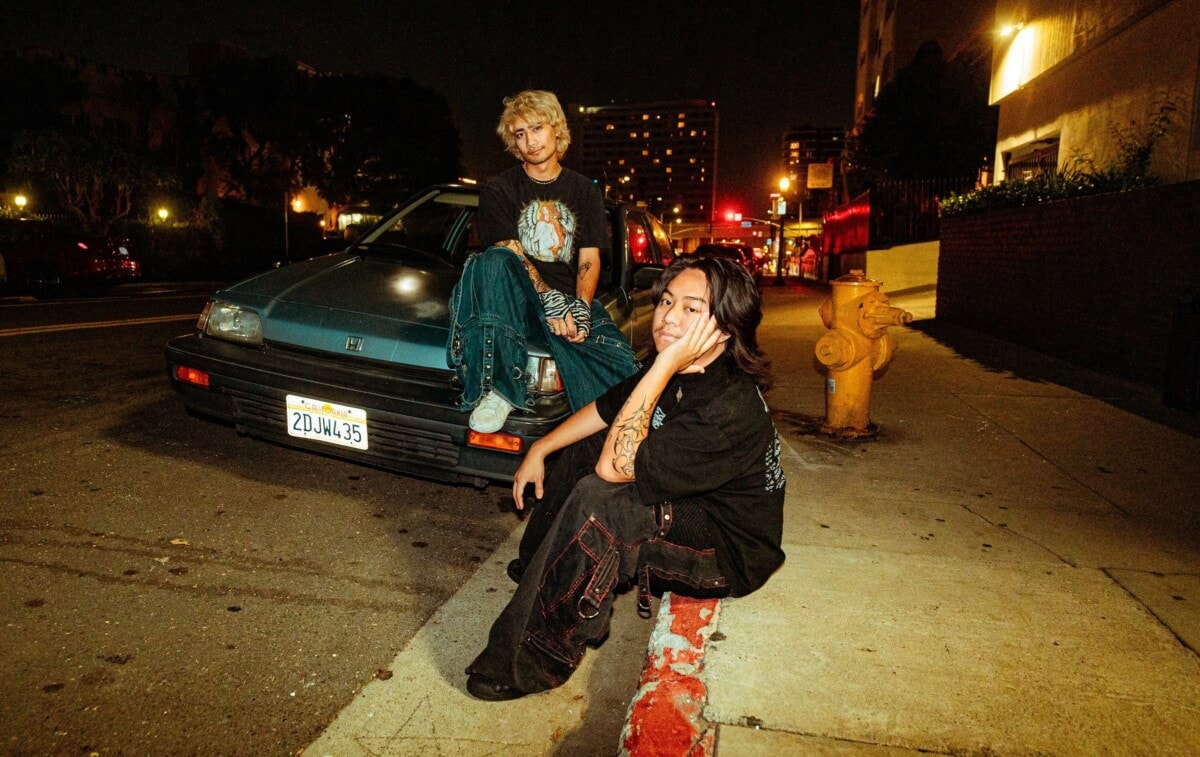 ISOxo & Knock2 sell out four nights at The Shrine LA
Photo by Bryan Perez
September 16 2023
ISOxo TOUR DATES
9/14 – KIDSGONEMAD! Takeover @ Imagine Festival – Kingston Downs, GA
10/27 – Suwannee Hulaween – Live Oak, FL
Knock2 TOUR DATES
9/14 – Sigma Nu: Sigmapalooza – Blue Note – Columbia, MO
9/15 – Breakaway Festival – Boston, MA
9/15 – The Grand – Boston, MA SOLD OUT
9/17 – Imagine Festival – Kingston Downs, GA
10/6 – SECRET WAREHOUSE TBA  – Salt Lake City, UT SOLD OUT 
10/7 – The Underground – Charlotte, NC SOLD OUT
10/8 – New City Gas – Montreal, QC
10/11 & 12: Warehouse on Watts – Philadelphia, PA SOLD OUT 
10/13 – Orlando Amphitheater – Orlando, FL
10/14 – The Ground – Miami, FL SOLD OUT
10/19 & 20 – SECRET WAREHOUSE TBA – Oakland, CA SOLD OUT
10/21 – Hangar 30 – Seattle, WA SOLD OUT 
10/27 – SECRET WAREHOUSE TBA – Dallas, TX SOLD OUT 
10/28 – Freaky Deaky Festival – Austin, TX
10/29 – TIME:LESS – El Paso, TX
11/11 – Red Rocks Amphitheater – Jefferson County, CO
CO-HEADLINE TOUR DATES
11/18, 11/19, 11/21, 11/22 – Shrine Auditorium – Los Angeles, CA  SOLD OUT
Two of San Diego's newest and most sought-after DJs / producers ISOxo and Knock2 have sold out four consecutive nights at The Shrine in Los Angeles, amassing a total of 20,000 tickets. An unheard of phenomenon for these two 88rising artists so early on in their careers – and the second most amount of dates ever sold in a row at the Shrine's history, coming up behind Fred Again's 7 date run earlier this year – this is an indicator of something so much bigger than what is sure to be one of the most talked about weekends this fall.
Of the achievement, ISOxo says, "Actually cannot believe this is happening, so thankful for everyone supporting. We're honestly just kids having some fun with music." Knock2 adds, "I'm speechless about the response of our show. So so grateful for all the fans showing out for us and so happy to achieve this moment with my best friend. I cant wait to put on a great show together."
Since breaking onto the electronic music scene at 19 years old, ISOxo has been re-shaping dance music with a rebellious rockstar energy and paving the way for a new generation of DJs and producers. ISOxo's 2023 kicked off with a surprise back-to-back set with Skrillex, a friend and close collaborator ever since the 2022 debut EP NIGHTREALM (which also caught the attention of Porter Robinson, DJ Snake, RL Grime, Alison Wonderland, and more + was followed by a sold out headline tour). ISOxo has also played at Ultra Music Festival, The Do Lab at Coachella, HARD Summer, 88rising's Head in the Clouds Festival, and Electric Forest. ISOxo recently released "SHYPOP" co-produced with Ninajirachi, shortly after which he played a rogue show in an alley in Brooklyn, generating a crowd of 1000+ fans who only received the location an hour ahead of the event, which was subsequently shut down by the cops due to the size and energy of the crowd.
Knock2 has been captivating the dance music scene ever since the 2021 release of the near-universal bass-house anthem "dashstar*" – a festival banger that has tracked over 25 million Spotify streams and garnered support from DJs like Tiesto, DJ Snake, Joyryde, and many more. In 2022, Knock launched his debut headline experience ROOM202, a conceptual warehouse show that brings raucous party energy into intimate settings. In 2023, Knock released his debut EP, also titled ROOM202, and embarked on a sold-out headline North America tour. With completed festival appearances at HARD Summer, Lollapalooza, and Head in the Clouds Festival, and upcoming collaborations with iconic dance figures in the works, Knock2 is poised for an even more triumphant year ahead. He's gearing up to release a new collaboration with Dillon Francis later this month.
Together, these two artists are the new vanguard of electronic music, reaching the mass appeal and loyalty from their fans normally reserved for much more established, mainstream artists. These four sold out shows are just the beginning of the massive impact these two are about to have on the music industry and beyond.